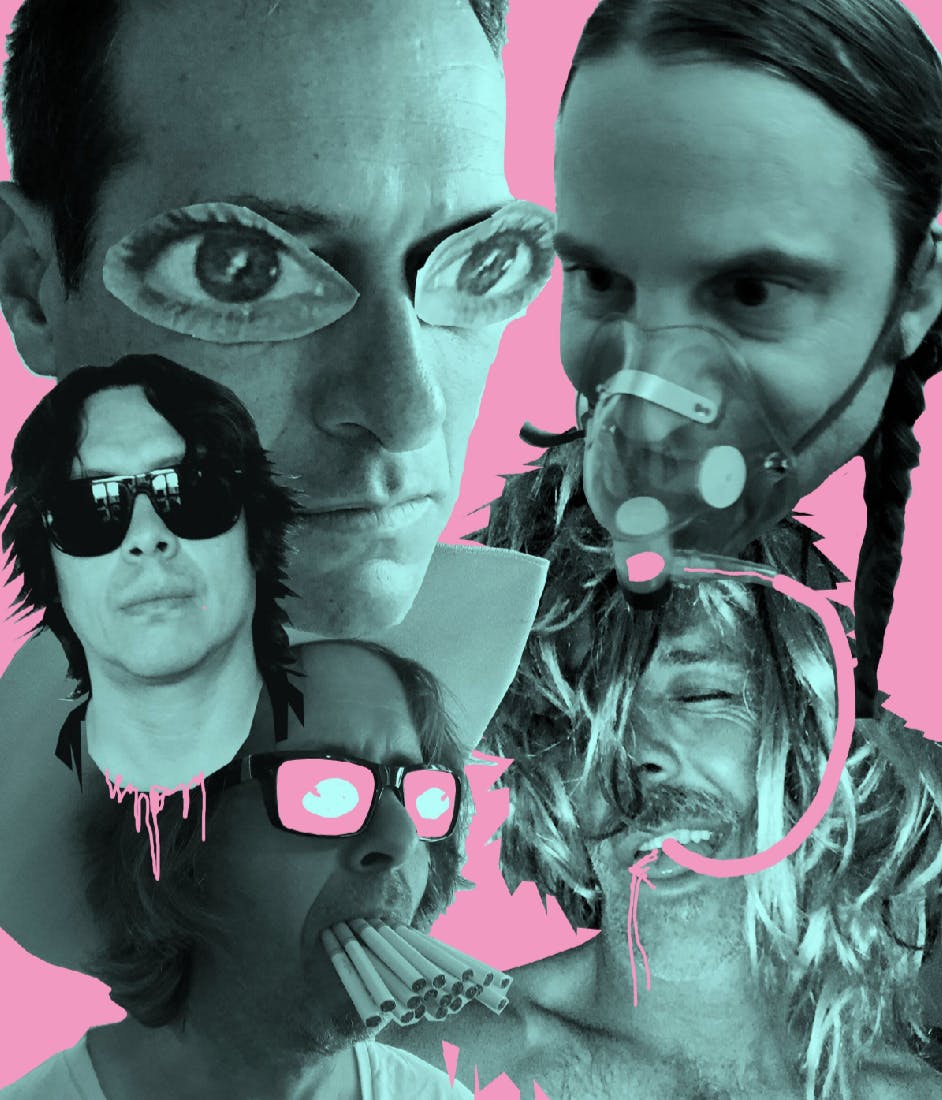 About this Event
HOT SNAKES
Facebook | Instagram | Website
"Back in 2000, John Reis and Rick Froberg, the two former frontmen of the San Diego post-hardcore titans Drive Like Jehu, formed a new band called Hot Snakes, and they were fucking good." -Stereogum
About the Artist:
Hot Snakes formed in 2000, after the release of their first record, Automatic Midnight. They were John Reis, Jason Kourkounis, Rick Froberg and Gar Wood. The band's sound represented a return to the unrealized past of its members. This time their musics would be direct, undraped and rock 'n' roll while still maintaining the dense and turbulent character of the members' previous work ("hard" labor). In April or May of that year, Hot Snakes found their live sound and established themselves as primo, down-stroke warlords. 
Wikipedia says that in 2002 the band released their second album, Suicide Invoice. The album exhibited Hot Snakes' slightly larger palate in mood and dissonance. People enjoyed the shows and listening to the recorded music. But, strain from controversy and fame would reveal cracks in the worn hides of these old road dawgs. Exit Jason Kourkounis to focus on other musics.
In 2004 Mario Rubalcaba joined the band and Hot Snakes released their third and last studio album, Audit in Progress. An increased attraction to dissonance surfaced as the band spiraled downward into a mid-life punk crisis. Yet, more shows were played and enjoyed and the band visited many cities all over the world. By 2005, the band had stopped performing.
2011 saw the return of Hot Snakes. The band appeared on the premier festival circuit. Both drummers performed with the band on the songs which they recorded. The reformation proved the band to still be in the top 5. They discussed writing new material and building upon this revitalized momentum. After an additional 6 years of discussions, Hot Snakes returned to the studio in 2017 to commence recording. And, lucky for all of us, 2017 finds Hot Snakes charging back, renewed, playing shows and planning for the release of a new album in 2018 on Sub Pop Records.