Screening of Feature Film "Hot Money"
About this event
Directed by Susan Kucera
Produced by Susan Kucera, Jim Swift, & Jeff Bridges
Starring General Wesley Clark, Wes jr. Clark, & Dr. Katharina Pistor
Runtime: 118 minutes
Former NATO Supreme Allied Commander, General Wesley Clark and his son Wes Clark Jr. take us on a journey through the complicated realities of our financial system and its profound exposure to climate change. Hot Money outs the whole game, the whole charade, the whole crapshoot of the money system with all the humor and intelligence of a New Yorker cartoon. Combined with the wisdom of international business experts and academics, Hot Money is rich with historical context. It severs the knot of economic and political forces that may lead to societal collapse.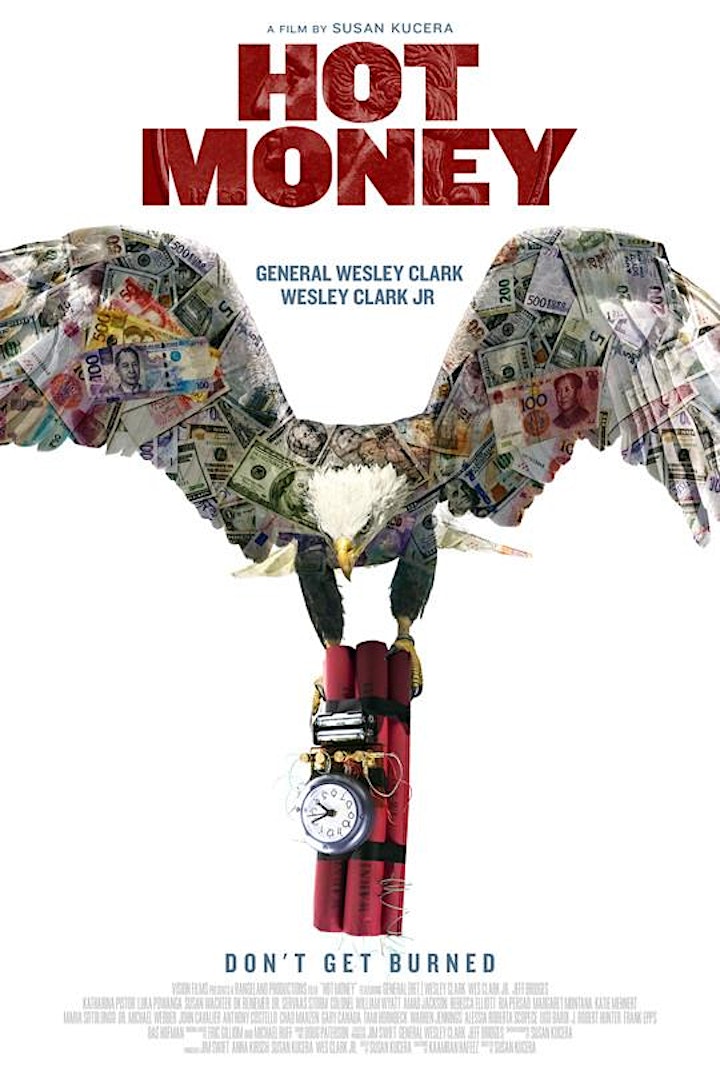 The Chandler International Film Festival (CIFF) began in 2016 with a simple idea to share international films in a local setting. CIFF is proudly located in Chandler, Arizona and is one of the fastest-growing film festivals in Arizona. The festival is dedicated to uniting the community through the film--whether you're a filmmaker or a casual viewer there is something for everyone.