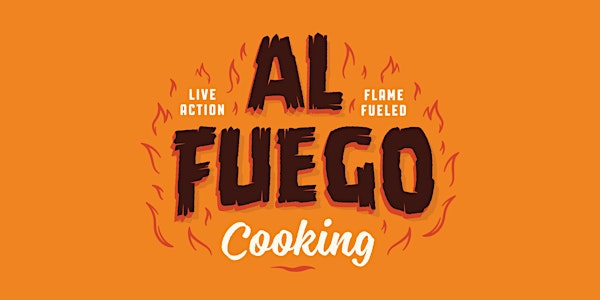 Hot Luck Fest: Al Fuego
What happens when the masters of flame gather together on a Texas Ranch to sacrifice sparks unto the heavens? The answer is Al Fuego.
Date and time
Saturday, May 27 · 7 - 10pm CDT
Location
The Wild Onion Ranch 12112 Old San Antonio Road Manchaca, TX 78652
Refund Policy
Contact the organizer to request a refund.
About this event
Al Fuego is Hot Luck's main event: a live-action, flame-fueled celebration of open-air cooking styles. We coax the chefs to kick it casual and set them up with the best meats, the coldest beer, and Aaron Franklin might even build them a specialty cooker. Chefs including Crystal Wahpepah, Alon Shaya, Reem Assil, Jordan Rubin, Fermín Núñez, Chuy Villarreal, Chava Orozco, Kevin Fink, Michael Fojtasek, Amanda Turner, Ariana Quant, Kareem El-Ghayesh and more, can choose their own fiery adventure at Al Fuego. It's the entire reason Hot Luck exists: to celebrate the fare rarely seen at large events: the obsessively prepared, passionately executed, inspiring food that chefs love to eat.
This event is from 7:00 PM–10:00 PM and is included in the Whole Enchilada Ticket Package who can get in early at 6:30. Individual tickets are also available.
Food and beverages (adult beverages for 21+) are included with a ticket.
Full Chef Lineup: Crystal Wahpepah, Wahpepah's Kitchen (Oakland, CA); Alon Shaya, Safta
(Denver, CO); Erick Williams, Virtue (Chicago, IL); Arlin Smith, Eventide Oyster Co. (Portland,
ME); Andrew Taylor, Eventide Oyster Co. (Portland, ME); Jordan Rubin, Mr Tuna (Portland,
ME); Ashleigh Shanti, Good Hot Fish (Asheville, NC); Matt Lightner, Otka (Portland, OR);
Diane Moua (Minneapolis, MN); Michael Cimarusti, Providence (Los Angeles, CA); Reem
Assil, Reem's California (Oakland, CA); Eric Wareheim; Chuy Villareal, Cara de Vaca(Monterey, MEX);
Chava Orozco, Mi Compa Orozco(Mexico City, MEX); Kevin Fink, Emmer & Rye Hospitality Group/Ezov(Austin, TX);
Davis Turner, Huckleberry Hospitality (Austin, TX); Michael Fojtasek, Albert Hotel (Austin, TX);
Amanda Turner, Olamaie (Austin, TX); Shane Stark, Mongers (Austin, TX); Andy Knudson,
Tillie's (Wimberly, TX); Fermín Núñez, Este (Austin, TX); Ariana Quant, Uchi, Uchiko (Austin,
TX); Kareem El-Ghayesh, KG BBQ (Austin, TX); Jakub Czyszczon, Garrison (Austin, TX);
Blake Ransom, Revue (Austin, TX); Brad McDonald, Nido (Austin, TX); Thomas Malz,
Carpenters Hall at Carpenter Hotel (Austin, TX); Jeffrey Hundelt, Summer House on Music Lane
(Austin, TX)