Actions and Detail Panel
Hot Cocoa Maid Cafe, Anniversary!
Sat, December 17, 2016, 2:00 PM – 6:00 PM EST
Description
When: Saturday, December 17, Sessions between 12pm-6pm
Location: Challenges Games & Comics, North DeKalb Mall, Decatur, GA
Peachy Maid Café has so much to celebrate this season, including a YEAR of serving sweets and entertaining guest! This festive time means cool weather, warm drinks, bright lights, and quality time with friends and family! December 2015 was our first unofficial maid café where we served hot cocoa with everyone's favorite toppings and treats! A year and many cafes later, we are ready to warm up delightful drinks again to celebrate a successful year for all!
You'll enjoy so much more than cocoa this year!
Drinks: Hot cocoa, hot milk tea, or hot apple cider
Desserts: Chili Chocolate mousse, Bacon & Banana Pudding, Pumpkin Cheesecake, or Peppermint S'mores White Chocolate Mousse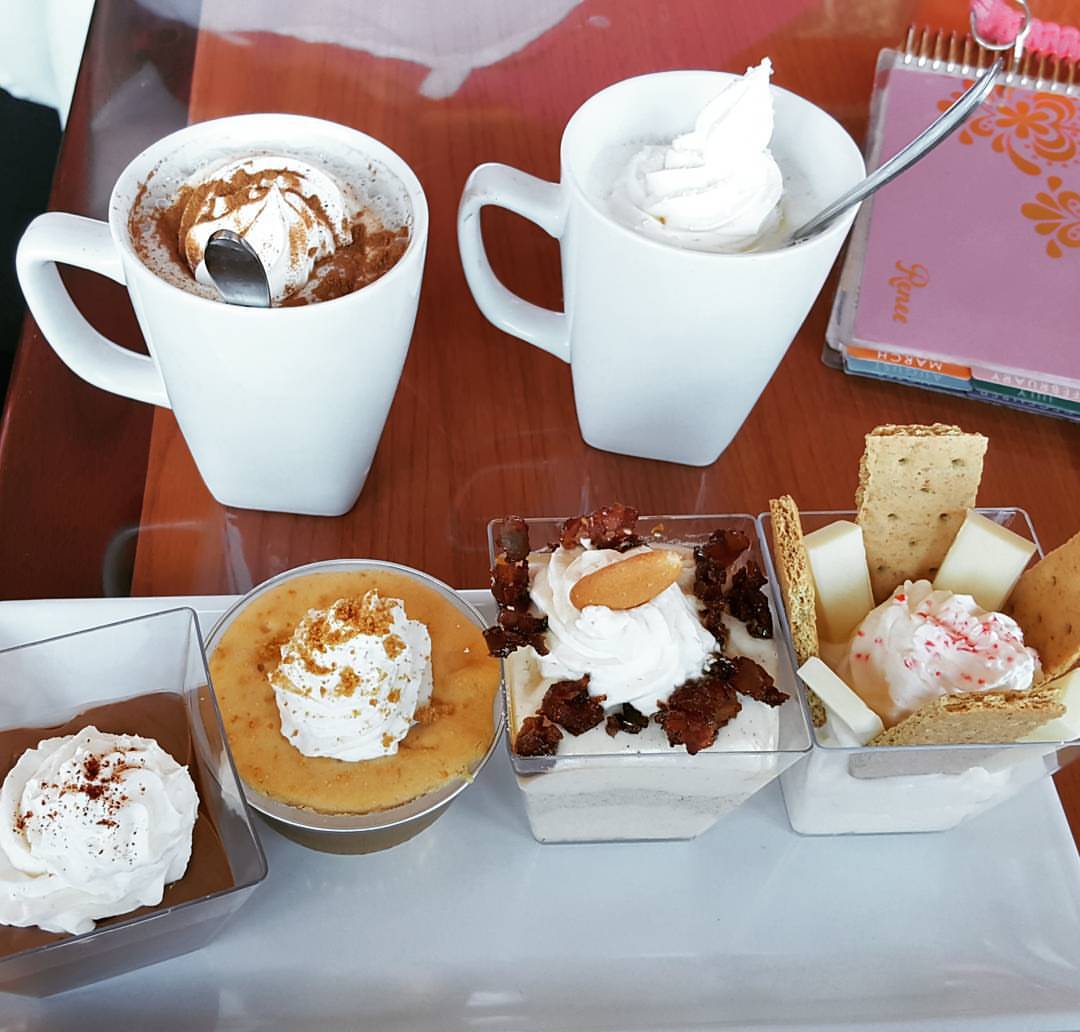 Dessert will be catered by Bliss VSC! Milk tea provided by Leaf & Pearl! And we are most excited to decorate the same space where our Maid Cafe started at Challenges Games and Comics, transforming it from a game room to a Winter Wonderland!
$12 Peppermint Level – A cup of your favorite flavored drink, decorated with up to 4 toppings, 1 beautifully crafted winter dessert, and access to plate of assorted holiday goodies! (Limited cafe time of 1 hour.)
$20 Turtle Dove Level - 2 cups of your favorite drinks, 2 desserts, 1 gingerbread house, and the chance to share your cafe experience with someone close to you! (Limited cafe time of 1 hour.)
$24 VIP Gingerbread Level – A cup of your favorite flavored drink, decorated, access to a plate of goodies, and a gingerbread house you can build and decorate! (Unlimited cafe time!)
$100 Golden Rings Level - 5 of everything including drinks, desserts, and gingerbread houses for everyone! (Unlimited cafe time for 5 guests!)
*Ticket availability is subject to change depending on the number of VIP tickets that sell, so act fast before spaces fill up!
$5 Gift wrap 1 item by a Maid!
$5 Holiday greeting hand-written by a Maid!
$5 Printed photo with 1 Maid!
If you've attended a Peachy Maid Cafe event this year, please check your email soon for a special holiday discount! Let us serve you the sweetest year-end holiday treats!
Date and Time
Location
Challenges Games & Comics
2050 Lawrenceville Hwy
#A-18 Near Food Court
Decatur, GA 30033