Join us and learn tips, strategies, and processes, on "Virtual Events" , "Sponsorships" & more from our Amazing Speakers!
About this event
Entrepreneurs Living The Dream 2021
We will share valuable tips, strategies and processes for entrepreneurs who have a desire to learn the in and outs:
Hosting virtual Events That Rock
How to Master Sponsorships
Titles That Raise Your Authority
Developing Confidence
Networking Like a Rockstar
All attendees will receive:
A Replay of the Event
10 Inspiring Networking Tips
eBook Preparation Is Key
Receiving Your Riches Course
This will be our final of eight (8) online events for the year of 2021.
Once you have reviewed the criteria for each position, secure your seat on a first come first serve basis.
Promotions for the event will be shared via social media, emails, Facebook Messenger, LinkedIn and on Instagram. Exposure is the key to your success!
CEO: Dr. Patricia Rogers WEB: Visit Past Events Here
Email: info@PatriciaRogers.com
Dr. Patricia Rogers is a successful retired corrections lieutenant who went from CO (Corrections Officer) to CEO (Chief Executive Officer).
Retiring in 2016, she decided to live life on her terms by discovering her gifts and talents and turning them into a business she loves.
Some call her the "Lady In Red," "Energizing Bunny," "Powerhouse," "Shining Star," "Driving Force," and "Networking Queen."
One thing is for sure, no matter what you call her, she will inspire you to be your best self, and her energy is electric. She will keep you smiling, sitting on the edge of your seat when she speaks, and dare you to step outside of your comfort zone.
To learn more about Dr. Patricia Rogers, Visit Website Here
The virtual events that she hosts allow entrepreneurs to come together and build a more professional network. Public speakers share their message and knowledge that will keep you focused on your vision.
The Expert Panelist will respond to questions asked by the Expert Panel Moderator, and the tips and strategies that each of them shares will leave you securing your spot in the next electrifying event.
We look forward to seeing you at the upcoming event on October 14, 2021.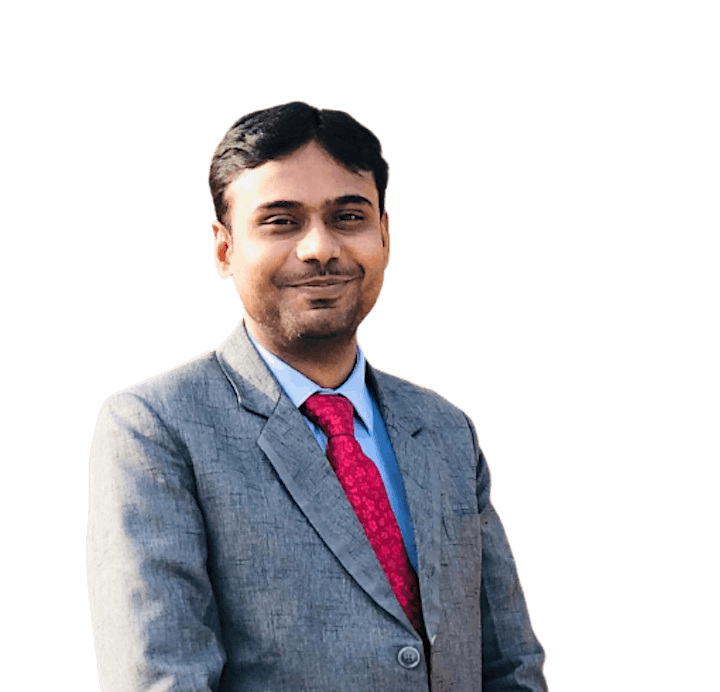 Keynote Speaker (30-Minutes)
Dr. Abhishek Pandey is from India and he will kick off the event with his message about the value of "Titles" that raise your level of authority.
Dean of Theophany University, Haiti. Abhishek Pandey, MSc, Ph.D. (Education) honoris causa, Ballsbridge University, Dominica (near USA), awarded by British Council of India for English Phonetics, is an Educational Innovator, & Soft Skills Trainer.
He is an Author, Freelance Poet with expertise in Six Sigma In Education, Academic Audits, Neuro Linguistic Programming (NLP), Total Quality Management In Education, an Experiential Educator, a CBSE Resource towards School Assessment (SQAA), CCE, JIT, Five S and KAIZEN.
Dr. Pandey, has authored over 8 books on Science for ICSE/ ISC/ CBSE Students, over 10 books of academic interest for the field of education excellence, Child psychology and has published over 1000 plus papers and write-ups on Quality Initiatives which are in Academics.
He has widely travelled across the globe. A former Director at Maharaja Public School, Satna, MP, and Dy Director at Vedanta International School, Azamagarh, Uttar Pradesh with an ample teaching experience of over a Decade, he is a certified Trainer for Quality Circles/ TQM in Education and QCI Standards for School Accreditation/ Six Sigma in Education.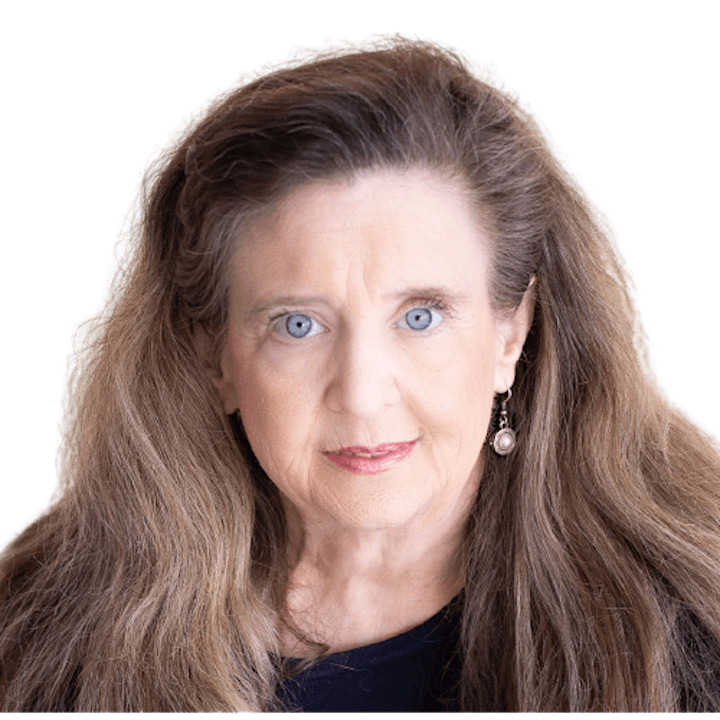 Keynote Speaker (30-Minutes)
About Laura Barker, JD
Laura Barker is an international business owner and consultant who works with business owners to maximize their growth opportunities while minimizing risk. She is an attorney by trade but an entrepreneur at heart.
Her business acumen spans a variety of industries including having founded her own law firm, co-founding an internationally successful retail business, and consulting for a wide spectrum of businesses including manufacturing, retail, professional service businesses, and many more.
Look for her soon to be released book, "The Itty Bitty Book of Cybersecurity: Don't Be Scared, Be Prepared" (Release date Fall 2021)
She often speaks about her personal journey to success. She overcame a devastating illness that crippled her for almost 20 years. Despite that, she has built 2 successful businesses: ZazzyBandz.com and BarkerBusinessSolutions.com. She hopes her experiences can inspire others to be trailblazers!
Additionally, Laura provides training and webinars on subjects near and dear to her heart including:
Identity Theft
Cybersecurity
Wills & Estate Planning
Business Start-Up Strategies
Maximizing LinkedIn
Why You Need a Powerful CRM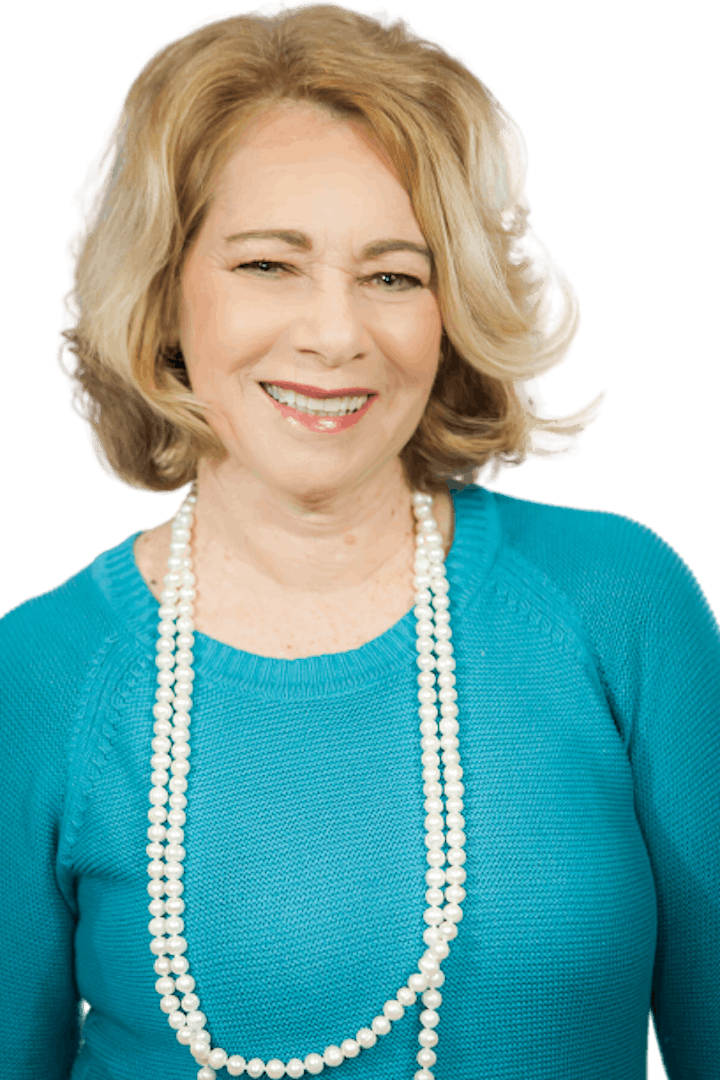 Tedxx Speaker (15-Minutes)
Arline-Warwick-Biography
Arline Warwick is an international speaker, author and founder of Find Corporate Sponsors. She shows entrepreneurs and nonprofits how to find hefty sums of money, "Money you don't have to pay back" that can be used to build your business.
Arline has spoken on several panels including the United Nations Parallel event and has presented on stages with internationally known speakers and New York Times Best-Selling authors such as David Fagan, Suzanne Evans and Larry Winget.
Years of working with animals, special needs children and adults has made Arline a strong, proficient, and intuitive connector.
She teaches you how to build your base and work your way up to the national corporate sponsorship level. After learning from her own experiences, Arline guides you through a step-by-step system that reveals the easiest approach to finding partnerships so you can blossom and bloom.
"You don't have to be big to get sponsors, sponsors make you big."
Contact Info:
info@findcorporatesponsors.com
386-212-6892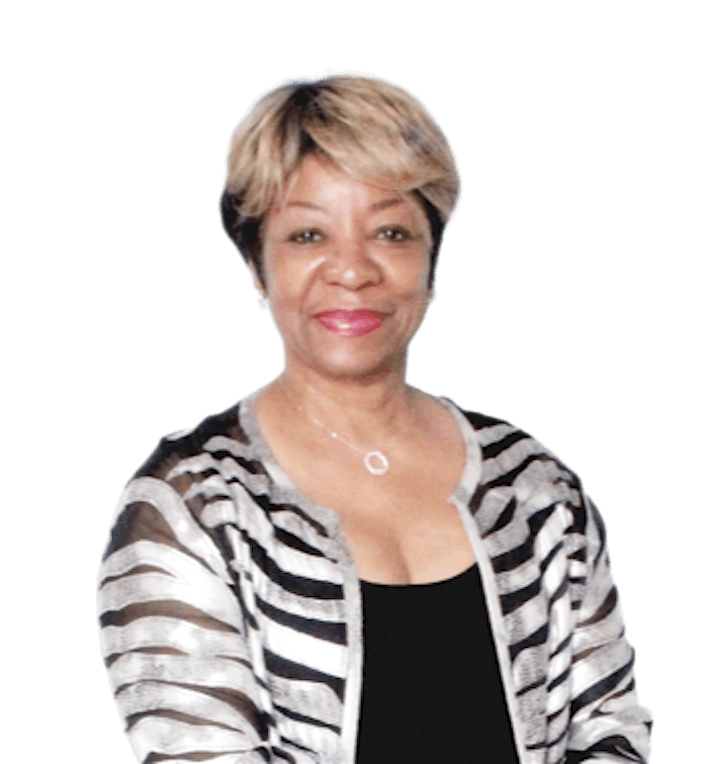 Tedxx Speaker (15-Minutes)
Pastor Dorothy Ross will share about how to "Network Like a Rockstar!"
Pastor Dorothy May Ross, is a Best-Selling author, speaker and she has been an entrepreneur for twenty-six (26) years .
Dorothy sets a platform  weekly for entrepreneurs like you to brand their message, book or product  on Porch Talk Live.
Dorothy, has created and hosted  five(5) successful online events this year .
Pastor Dorothy May Ross, presents opportunities for  entrepreneurs like you to connect, engage  and grow their brand speaking on her platform.
People don't know who you are or how  to fine you  if they don't see you!
Connect with her for your "Drop The Mic" spot at the email below!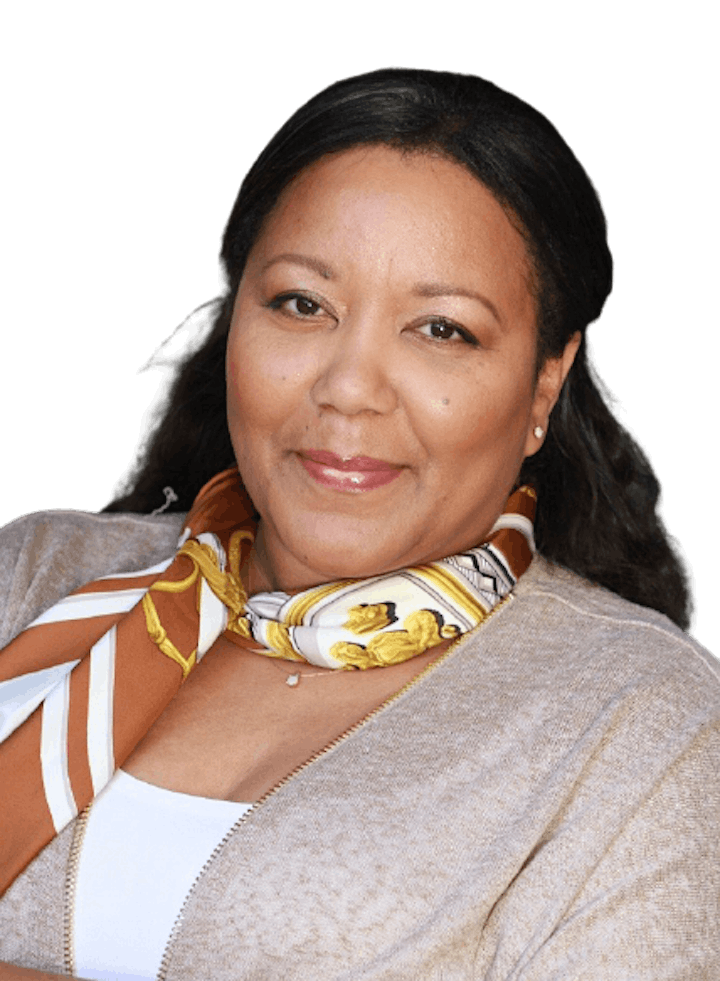 Tedxx Speaker (15-Minutes)
Medge Jaspan is committed to helping people unveil their authentic self to live a more purposeful and meaningful life. Student-Centered, Goal-oriented, proactive, & performance-driven, Learning & Development, Educator with applied experience in coaching and mentoring, motivational speaking, creating workshops based on personal and professional skills, and career counseling.
She thrive in challenging & complex environments. Proven success in utilizing an entrepreneurial mindset to deliver comprehensive training workshops for all groups, including teenagers and adults, by leveraging new technologies and delivery methods to maximize learning retention.
Monitoring students' progress and maintaining accurate grades and records. Mentoring students in complex and emotionally challenging situations and environments.
 Earned a stellar reputation for promoting and leading training initiatives for leadership, motivation, and self-esteem through 20+ years of experience in delivering workshops, in-class training & presentations.
 Prepare course plans, design & administer tests, develop curricula and material, & deliver content.
 Optimize learning within multi-cultural settings, while collaborating cross-functionally, and internationally with diverse students regarding complex psychology concepts and communicate effectively in a simplified manner.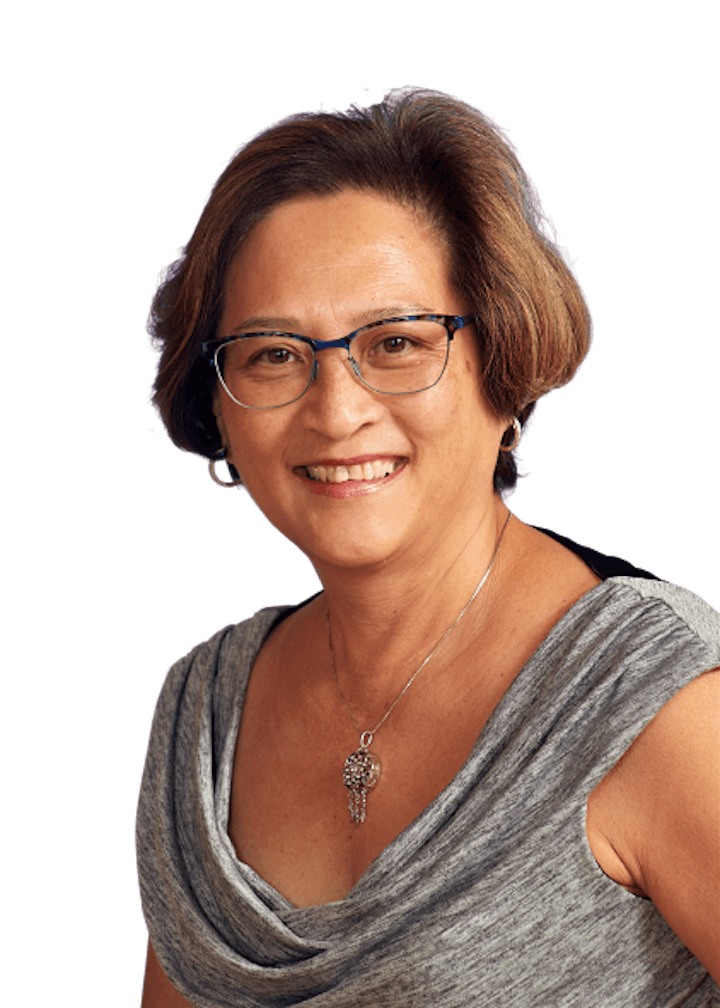 Tedxx Speaker
Pat Chin is a Home Health and Wellness consultant who is passionate about showing others how to clean up their home and their bodies by removing the poisons in the air they breathe, the water they drink and the cleaning solutions and personal care products they use.
Pat will share how using the right products, together we clean the Earth. The average household contains more than 62 toxic chemicals. 3,000 tons of paper towel are thrown away every day. The three most harmful products are sitting in your bathroom right now.
Pat is on a mission to share her knowledge and educate others so that they do not become an alarming statistic themselves. As the Chief of Staff and Business Unit Office Head at Citigroup for more than 35 years, Pat takes her practical knowledge of problem solving, processes and systems and applies it to everything she knows about creating a healthy home environment.
She researches the products available to ensure that you get the highest quality to create the best possible environment for you and your loved ones.
Organizations:
Member of the Holistic Chamber of Commerce (HCC)
National Association of Women Business Owners (NAWBO)
Women's Prosperity Network (WPN)
Visit Pat's website and get your free guide with 7 steps to start creating your wellness home and schedule your FREE consultation.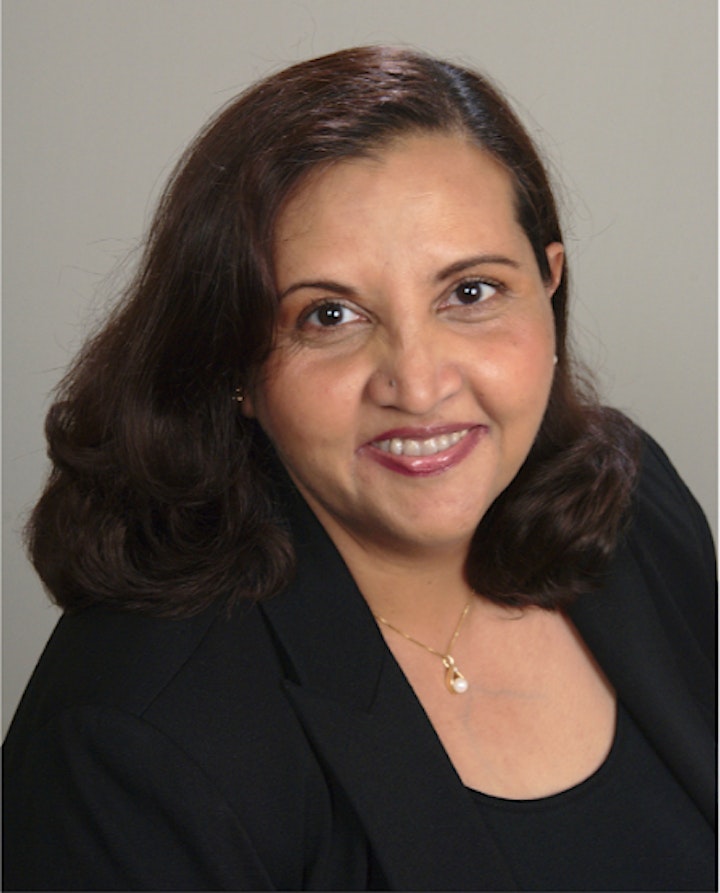 Tedxx Speaker (15-Minutes)
Munira Zahabi
The Niche Navigator and Founder of Kismet Ventures Inc. A #1 Best Selling International Author, Keynote Speaker, Widow, Abuse Survivor, Humorist, Entrepreneur, Certified Co-Brand Partner with John Maxwell and, I am also the Creator / Producer / of Munira's Musings, a YouTube Vlog/Podcaster.
When your mind fogs up like mine has due to the storms I have weathered: losing a mom, having a stepmom, abuse, divorce, grieving, single, parenting, co-parenting, step-parenting, becoming a caretaker, business owner, widow, dealing with financial pressures, (aka bankruptcy,) you learn how to either sink or swim. I have been able to endure, scale, measure, and turning the storms into opportunities for growth and empowerment.
To learn more email me below.
Email: Thenichenavigator@gmail.com
Date and time
Location
Refund policy
Organizer of Hosting Virtual Events That Rock
Patricia Rogers retired as a Corrections  Lieutenant after 29 years of service in law enforcement. Since retiring in 2016, she has positioned herself an Best Selling Author|Coordinator of On & Offline Events Strategist|International Public Speaker|Social Media Marketeer|Legal Service Provider
Patricia's Zone of Genius is her "Energy." Known as the "Networking Queen" she connects individuals so that they can build relationships and create even more wealth. 
Patricia has been on stages with Renowned Speakers Bill Walsh, Nancy Matthews, Sharon Lechter, Les Brown, Erik Swanson, Paul Finck, and Vishal Marjoria! Recipient of Jean Lynch Lifetime Achievement Award 2017, Business Icon Award 2017;  Featured in U4Good Magazine, 2017, UnCommon Leadership Award 2018; Featured in K.I.S.H. Magazine by Tammy Collins Markee Radio Host 2018 Issue; Woman of Achievement Award, 2019; 100 Successful Business Women Award, 2019; and Shining Start Award, 2019 and Women of Achievement Award, Speech Competition. 
To connect with Pat Rogers on all "Social Media Platforms" go to http://patriciarogers360.com/
                                                    "Challenges set the platform for success"