Description


HOST2Transform introduces world's first "springboard" - online learning platform, framework & global ecosystem - to grow human-centered leadership in organizations to make change work in a digital world.


In our digital age, where companies can no longer rely on long business cycles, burn-out rates accelerate, and globalization increases with the day - a new way to transform and lead becomes paramount.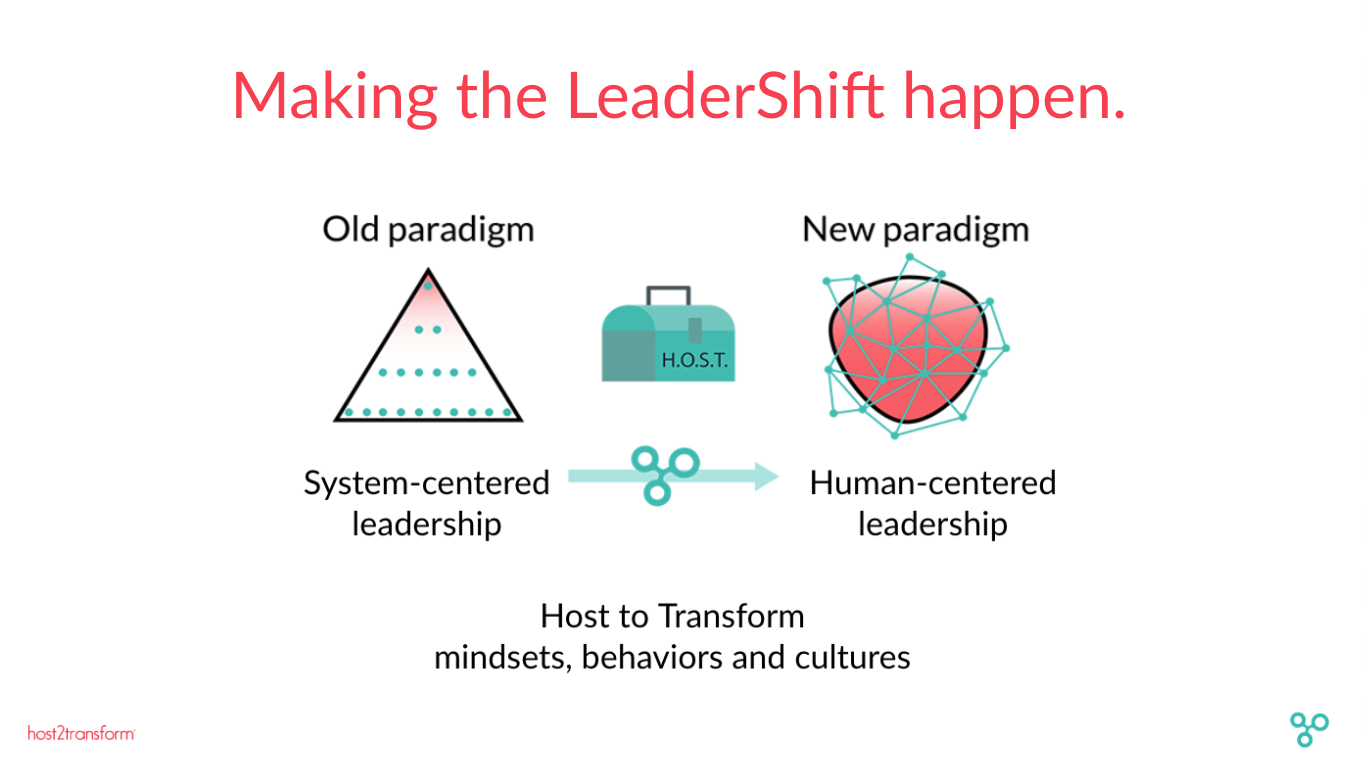 HOST is a human-centered business approach to coaching and teaching change leadership. With HOST's framework to help leaders thrive in an ever growing volatile work ecosystem, the aim is to repurpose the way leaders succeed in any organization by connecting them with themselves, their teams, and their work environment.

Lifelong Change Leadership Development is facilitated by the HOST "formula" that helps unlock Human energy, Openness to engage, Sharing resources, and Transformation on all levels - people, businesses, and societies.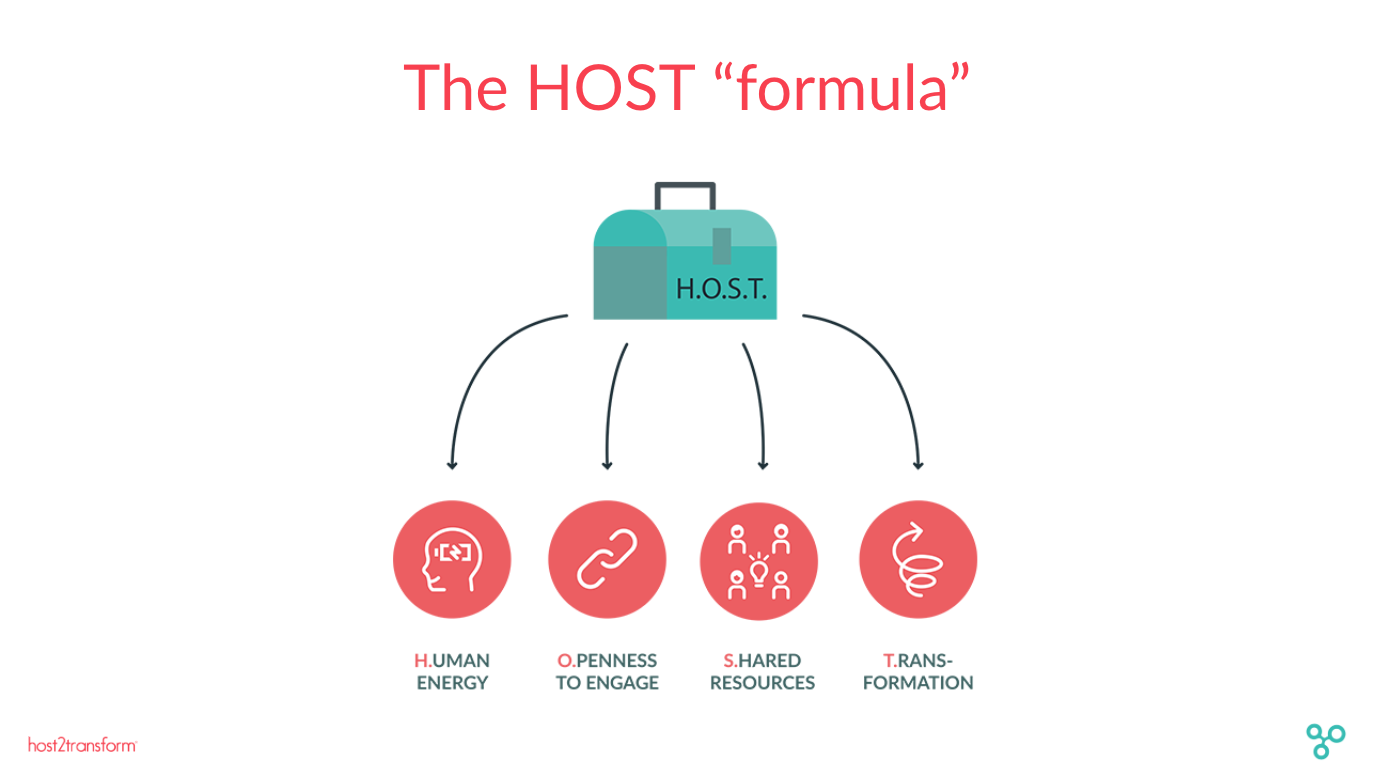 Join a renowned global leadership consultant from the Netherlands to discover an out-of-the-box innovative approach to leadership development. After launching HOST in progressive cities like New York City and Lisbon, Jessica Tangelder travels back home to Amsterdam to introduce the on-of-a-kind HOST framework that enables you to unlock transformation within 20 minutes.

Come to learn about the Dutch way of leadership - one of the most inclusive work cultures in the world. You will get to witness first-hand Tangelder's forward-looking vision of how to transform today's work environments into engaging, collaborative, fluid, and innovative settings that promote creativity, ingenuity, and personal well-being.

Tangelder breaks new ground in the field of leadership change by combining her multidisciplinary experience in i.e. applied improvisational theater, behavioral science, business innovations, and organizational anthropology.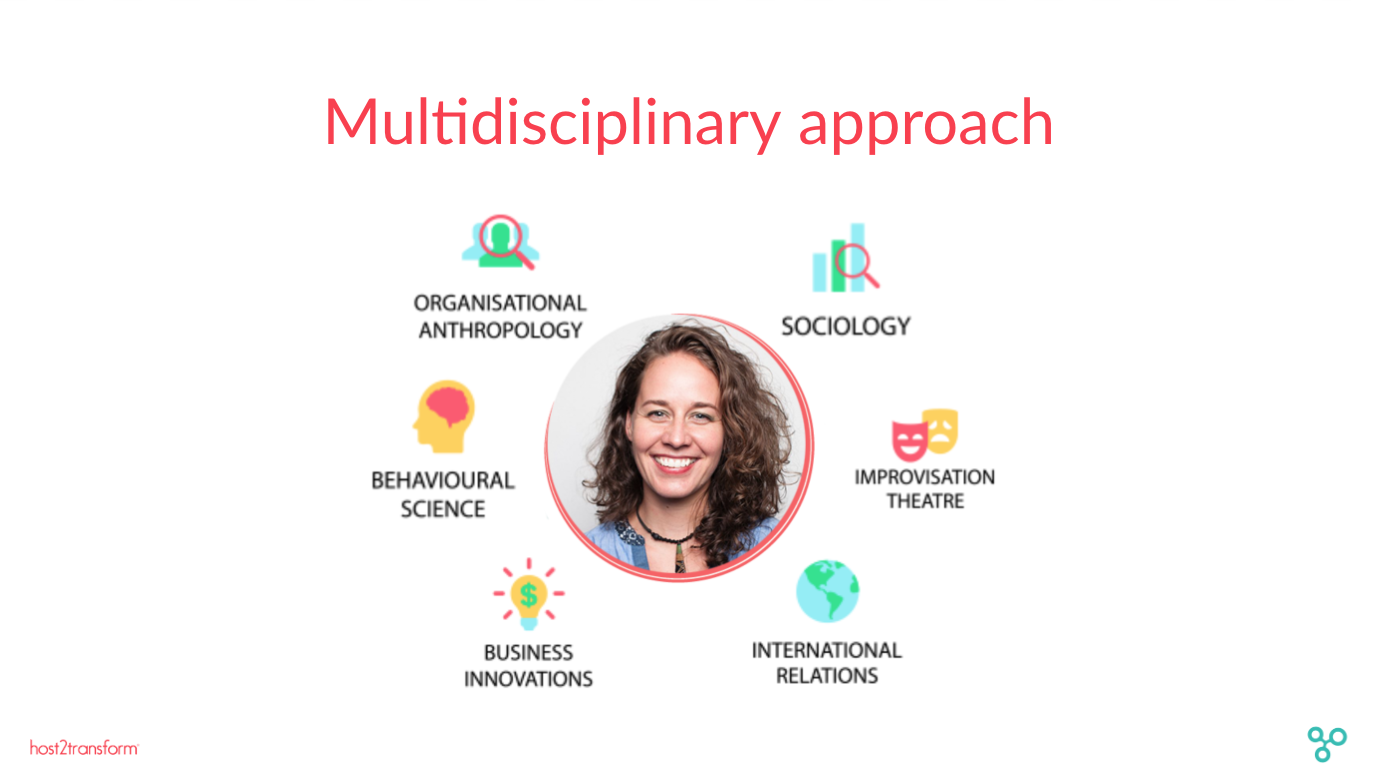 Program Flow HOST Demo's:
You will experience the HOST's proprietary framework and will walk away being able to unlock transformation in 20 minutes and lead people by connecting them with themselves, others, and their work environment. Connect beyond unconscious bias, silos, departments, industries, and digital to make change work.

Flipping the classroom:
Prep-Quiz: "Smart Failure in our Fast Changing World".

Free HOST resources:
HOST Guide: apply the free HOST practices and skills.

Monday Schedule:
18:45 PM Walk In Coffee & Tea
19.15 PM - 21.00 PM HOST Demo
21.00 PM - 21:45 PM Q&A, Drinks & Bites

Your investment covers our costs for venue and drinks.

About HOST


In 2012 Tangelder started the HOST movement by connecting innovators in co-work spaces in Amsterdam which led to today's HOST global learning platform that upskills, empowers, and connects forward-thinking consultants, leaders, and teams who are purpose-driven to drive lasting transformation, starting with the people.

---

What HOST Consultants & Change Leaders say;

"HOST is Agile for the people".
Elianne Oei, Independent Strategy Consultant.
HOST Practitioner. Transforming Corporations & Venture Capitalism.

---

"I partner with HOST because I believe in their organic, open, and human-centered approach.
HOST is a renewed concept that looks beyond the standard elements of change. With HOST you can become a true and authentic leader to help people, teams, organisation, and society to transform in an agile and sustainable way. The diversity of tools, trainings, designs, insights, and coaching that HOST offers makes it a tailor-made and flexible program that caters to your specific needs".


Dick Rüger. Certified Executive, Leadership, and Agile Coach. Team Facilitator of Agile Transformations.
HOST Partner. Transforming Leadership & Businesses.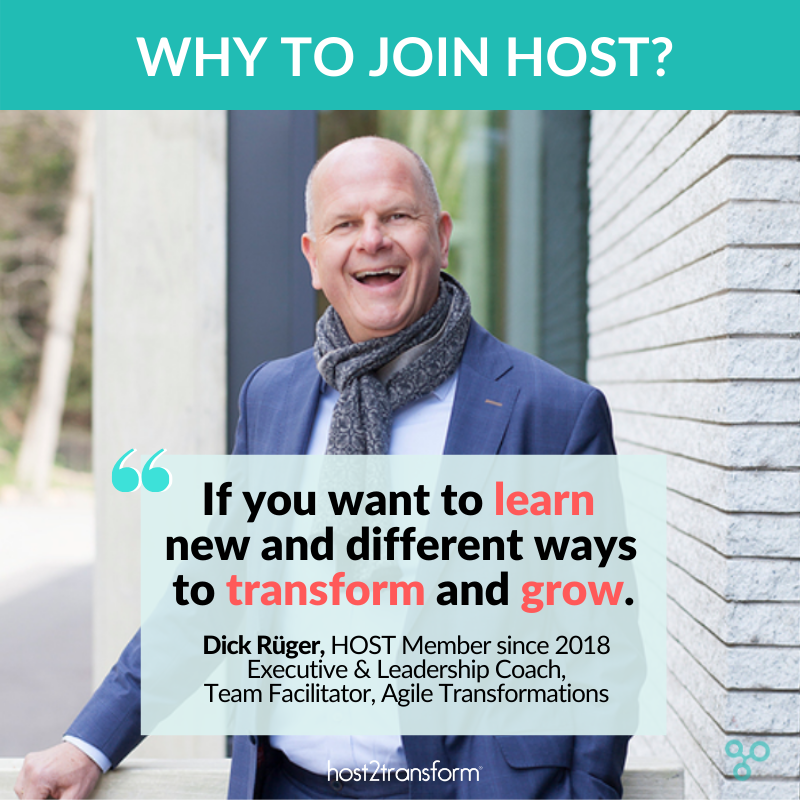 "(....) The international oriented business and people approach is making HOST2Transform an attractive partner for all your change programs. Jessica and her colleagues from all over the globe are wonderful guides in these programs and a great source of inspiration".

Marjolein Maree, 30-years experienced Global Management Consultant Fortune 100 Companies, Facilitator, Executive Coach, Global Leadership Educational Design. HOST Board Member. Transforming Leadership.


Early Adopter HOST Mastery Program