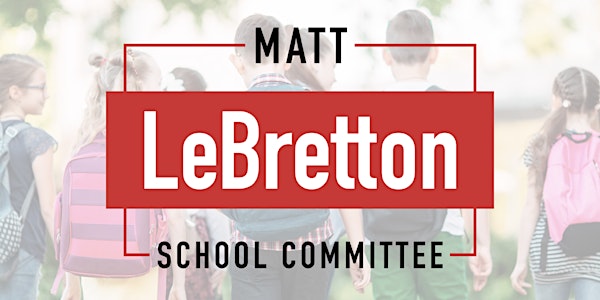 Host a lawn sign to support Matt LeBretton!
Candidate for Hingham School Committee, Hingham, MA
About this event
Provide us your permission, name and address! Our team of volunteers will do the rest!
Friends and neighbors, please support Matt LeBretton's campaign for Hingham School Committee by lending us a spot on your lawn.
Signs will be placed on May 5th and 6th.
Volunteers will place the sign in your lawn on April 28-29th. Signs will be promptly removed on Sunday, May 15, 2022.
Election Day: May 14, 2022
For more information, please visit www.lebrettonforhingham.com