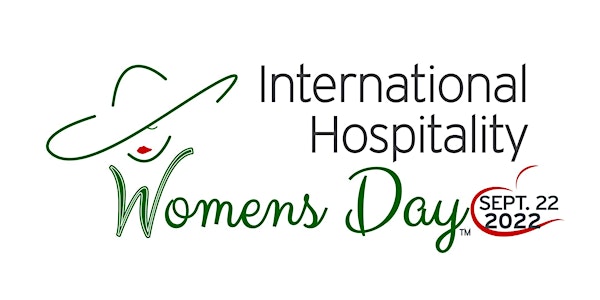 Hospitality Today Live: International Hospitality Women's Day 2022
Hospitality Today Live PRESENTS 2nd Annual International Hospitality Women's Day global celebration for women in the hospitality industry!
About this event
Hospitality Today Live is proud to announce its 2nd special broadcast edition ... International Hospitality Women's Day 2022, as a global celebration of the achievements of women in the hospitality industry. Inspired by many conversations, this day also marks a call to action accelerating women on an international stage.
Join Deborah Gardner, CMP, a 30+ year hospitality veteran, founder and host of the top 15% in the podcast world, Hospitality Today Live, in on the great conversations with industry women leaders from around the world on topics such as, leadership, trends, challenges, predictions and more.
We believe in revolutionizing the brilliance and empowerment of hospitality women by uniting together. We invite you to become a changemaker by sharing this exciting announcement through any of your promotional efforts. Join us as we kick start this special day by sharing HTL's special live broadcast with Ukraine on Thursday, September 22, 2022, from 11:00 AM – 12:00 PM MST (2:00 PM – 3:00 PM EST).
Hospitality women are making a difference! Now, it's time to show just how essential women truly are to the hospitality industry and the world!