Hospitality Sweet Retreat

Thursday, April 27, 2017 at 7:00 PM

-

Sunday, April 30, 2017 at 1:00 PM (EDT)
Event Details
Welcome! As you already know, Hospitality Sweet is the place to be when it comes to exchanging ideas and becoming inspired in a seriously fun and chill atmosphere. We're taking it to the next level here and stepping up to host a Spring Gathering. 30 years ago SVN began a journey. For 30 years the Hospitality Sweet was part of the deal. This spring we take the lead to support Social Venture Network.
But let's be real, this is our first retreat and so there are some things you will need to know.
The Basics: Because we are keeping it to an intimate size of 150 party-cipants we will cut off registration. If you are planning on attending this first ever stand alone Hospitality Sweet Retreat be ready Feb 1 when registrations opens. You will be responsible for travel and room to and from NYC and between two venues. The hotel, Aloft Harlem, has a block of rooms that you can request one king or two doubles and is on the D train. The event space is straight up the D Train 30 blocks to the Grand Concourse and The Andrew Freedman Home. Registration will be for Hospitality Sweet Supporters and SVN members first, others on March 1, if space allows.

As you'll note from the agenda below there are a variety of events each day. You'll also find some time to spare in which you can connect with each other or enjoy the city; something we see as being as important as scheduled events. We have partnered with 1Future, and the Andrew Freedman Home, for a great weekend of SVN friendship, discussion and exposure to some really cool people and ideas!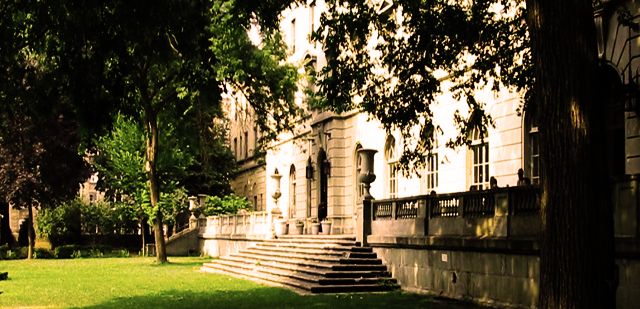 Andrew Freedman Home , a Bronx cultural institution with deep roots in the community, is our home base throughout the Hospitality Sweet Retreat. Located in Bronx, NY this historic gem of a building houses a family-run cultural hub, offering residency to some of the most established pioneers of hip-hop, visual art, and dance, a small business incubator, Green Tech and Trade Institute, an art gallery, and so much more. On any given day, the space is used to prepare hundreds of meals, care for children (with a Head Start program for 200 kids in the basement), host visiting artists, and train the local community in entrepreneurship, among other things. While we are there this early 20th Century "Mansion" will play the picturesque backdrop for 1Future Presents Not Yet Free Concert & Festival, a complete two-month series of educational, media-driven events and activities in NYC with live streaming to South Africa and Japan. The events are aimed at exploring attitudes, stereotypes and social norms related to exclusion, exploitation and institutional racism. This is an excellent opportunity to be involved with an event that has engaged communities on a local and global level in order to uplift the human spirit and enhance the quality of life for those in need.
Our Agenda
**Details of each session listed after the agenda**
Thursday, April 27th
Arrive in NYC
Early Arrivals think about joining ASBC at Big Pharma... Market Failure documentary screening from 6-9PM
Registration and Meet & Greet @ Aloft Hotel lobby & lounge starting at 8PM. The hotel lobby, bar and game room are perfect for our reception which will go until late!! Refreshments and snacks will be freely available in our upstairs room.

***Take your time getting home, after all, you are in New York with a fabulous group of humans. Use the Facebook page to time arrivals to NYC. Meet friends at the airport or train stations.***
Friday, April 28th
Gather in the Aloft Hotel Lobby to join a small group for breakfast in the hotel or out, and for walks in Central Park.

Take the D train to Andrew Freedman Home, 1125 Grand Concourse, Bronx, NY. We will ride this one train between or hotel and venue. The hotel is between 123rd & 124th st. D train is at 125th. Andrew Freedman Home is north at 166th street, getting off at the 167th stop. A Sixteen-minute ride runs every 10 minutes. Lyft and Uber are about $15, the subway is $2.25 pp each way. 
The Andrew Freedman Home Library is ours for the weekend as a lounge. 
10-11 AM Product Expo set-up. Tables are reserved through ticket process and are free. Members of other affiliated groups like Slow Money NYC, 1%FTP, B Corp, and BALLE have been invited to display.
11AM - 1PM Network & Product Expo - meander through 20 tables with products or services.
1 PM - 3 PM Hospitality Sweet Retreat Salon
3 PM - 4:00 Food Truck Snack Break: Product Showcase & Networking
4 PM - 5 PM Original SVN Marketplace of Ideas Hosted by the idea man himself, Ian Fisk. One minute, attention-getting, pitches about a project, dream, want or offer. Be prepared to entertain or be prepared to be heckled
5 PM - 7 PM Break, Return to our hotel to regroup for dinner and late night Too Much Fun Ball back at AFH.
8 PM - 10 PM Dinner by Ghetto Gastro Hosted by Henry Cross, Sierra Flanigan, and Julie Fahnestock. 5-minute talks by NYC locals. Topic: Breaking through adversity to create joy and positive impact!!!
10 PM - 4 AM Too Much Fun Ball with Special Guests. 
Saturday, April 29th 
Breakfast Groups, Yoga, Central Park Walk and others leave from Aloft Hotel Lobby.
Groups joining NYC Climate March rally here.
11 AM - Noon Morning greetings At Andrew Freedman Home
Noon - 1:30 PM Hospitality Sweet Retreat Salon Topic: The Future of Hospitality Sweet. 
1:30 PM - 2:30 PM Men's Circle & Women's Circle
2:30 PM- 3 PM Food Truck SnackBreak 
3:00 PM - 6 PM Film Screenings & Discussion - COMPLICIT and Kenbe Fem see descriptions below
Hotel Break get ready for dine-outs
8:00 -11:00 Saturday Night Dinner on the town: gather a group and hit the town!!! We have reservations at over a dozen restaurants ready for groups of 4-10. The dinner tab is the responsibility of the group.
11 PM - 4 AM Too Much Fun Ball, Again. Andrew Freedman Home. Food trucks for late night snack.
Sunday, April 30th at Andrew Freedman House
11 AM Morning Meditation Dance with Daniela 
12 PM Closing Circle with Lori Hanau
1 PM Box Lunch & Departure
Every day please make sure to show up fed and with a snack. Food will be available, but not your typical conference hotel service.
Session Details
Friday Salon Discussion: SVN & Saturday Salon Discussion: The Future of Hospitality Sweet 
As the founder and director of the Leverage Lab, Sara Blenkhorn has a passion for sustainability strategy through co-creation. With over 13 years of experience, she addresses the barriers of information sharing through social innovation – crossing industry borders to enable large-scale change. Sara has dedicated her life's work to creating solutions that address environmental degradation and social injustices. Her successes include the creation of four social enterprises catering to notable businesses including Intuit, UBC, Novex, H&M, Lululemon and Mills Basic.  Today, she will be our Master of Ceremony. 
Product Expo
All attendees are able to sign up for a free table at which they can share their current project.  During this session as people are arriving is when people will be milling about and interacting.  Set up a table to share your initiative with the group and explore SVN member initiatives along with Andrew Freeman Entrepreneurs. You must register for your free space through Eventbrite to get a table.  Sharing tables is also permitted.
Original SVN Marketplace of Ideas
Not for the faint of heart, this is 60 seconds on stage to pitch an idea, make an ask, make an offer, or whatever other elevator pitch wants out. 
Friday Dinner Speakers 
COMPLICIT
Filmed in China's Pearl River Delta below the radar over three years, the main protagonist Yi Yeting is a former worker struggling to survive occupational leukemia.  Volunteering at a resource center that helps young smartphone workers poisoned by benzene and n-hexane, Yi discovers a leukemia cluster in the neighborhood surrounding Apple's main supplier Foxconn. Powerful forces are unleashed as he confronts local factories, putting his own safety at risk.

Undeterred Yi brings his fight against toxins from his hospital room where he's receiving chemo treatments - to Silicon Valley and the international stage.  Along the way, we learn about family ties, culture,  and the courage required to take on two corporate superpowers against the odds. 

Kenbe Fem
Set in the wake of the devastating 2010 earthquake in Haiti, Kenbe Fem follows David Pierre-Louis in his search to find his mother after the tragedy. But even more - it's a story of enduring love, strength, and resilience. As audiences witness this incredible story of hope, learn how this tragedy is transformed into a call for action - to work in concert with Haitian communities towards sustainable prosperity in the country's economy.
Kenbe Fem Trailer: www.kenbe-fem.com
Too Much Fun Ball Friday & Saturday 
The SVN Band will be in full swing with guest musicians and DJs. The Main Ball Room of Andrew Freedman Home will be decorated with original art from Cannon Hersey's 1Future Exhibit and Lighting by Machina Arts. Costumes are encouraged and welcomed. If you are buying a ticket at the door, fund raising for SVN, half price with a costume! 
NYC Climate March
Washington D.C. and many cities across the country will be holding Climate Marches. A group will leave from The Aloft Hotel Sat morning for the NYC March, returning for dinner at 8:30. (Know where your reservation is for Saturday Dinner. Meet at Hotel before or at restaurant for 8:30 seating. Sign up Fri at our registration table.
Sunday Meditation Dance At Andrew Freedman Home: 
Wake up and recharge with 5Rhythms, after a full weekend packed with new insights and connections. Let's join together to get out of our heads and into our bodies and integrate our time together. Through meditation, movement, and sound, you will be surprised by your own expressive capacity. Certified 5Rhythms teacher, Daniela Plattner, has been attending SVN conferences all of her life and will open doors to your childlike wonder and awe. Join us to get energized and centered for the closing ceremony. See you there! 
Closing Circle 
Facilitated by Lori Hanau
Snack Breaks
There will be food truck outside for the snack break on Friday and Saturday, afternoon and at midnight. Bring Cash.  
Transportation
Please arrange your own transportation to NYC. For those who wish to share transportation, we will have a private Facebook group set up that you will be added to once you have paid so that you can arrange transportation, hotel, and connections with others. Friday, Saturday, and Sunday events all take place on the D Train. Get a subway pass and buddy!   If you think you'll ride at least 11 times a 7-day unlimited pass is worth your while $31. 
Accommodations

We will be staying at Aloft Hotel Harlem
2296 Frederick Douglass Blvd, New York, NY 10027
To make reservations use this link direct to the hotel. We have room rates of $199 for two queen beds, $214 for King. (The hotel will charge $25 for roommates #3 & #4, each night.)
The Sweet Suite
Refreshments will be available in one of the rooms, and we will be taking advantage of the hotel's welcoming terrain by using the main lobby as our suite and common area. It will be available for low-key hang outs all hours as a throwback to our origins, but please note it will not be 'staffed.' Think of it as your living room that you are sharing with another 149 friends and other hotel guests.
Our goal is to provide an affordable gathering for SVN members, affiliates, and close friends. Fun, Friends, and most importantly Financial Support to SVN. If all goes well we will be making a substantial donation to SVN at the close of the weekend.

If there is anything we haven't addressed please feel free to email 2017HSR@gmail.com
We're looking forward to seeing you there!
The Hospitality Sweet Team
FAQs
How can I contact the organizer with any questions?
Feel free to email 2017HSR@gmail.com, or you can call Kirsten directly at (413) 559-9118.
When will I get into the Facebook Group?
Once you've registered you should go to the group here and request to join.  One of us will approve you just as soon as we see!  Most likely within a business day, but it might take up to two. 
What's the refund policy?
Refunds must be requested before 4/1/17. After that point, there are no refunds.  We'd really love to do it but we'll have spent the money already on infrastructure with the anticipation that you'll be there.  However, you can transfer the ticket to another person.  Just email us at 2017HSR@gmail.com to let us know the new ticketholder's name.
Do I have to bring my printed ticket to the event?
Nope.  Just bring your sparkling self and perhaps some fun costume items for the Balls.  Because we'll have the Facebook group you can also leave your cards at home since you will already be connected to all of the other attendees.
Attendee List
Sort by:

Date

|

First Name

|

Last Name
When & Where

Andrew Freedman Home
1125 Grand Concourse
Bronx, NY 10452


Thursday, April 27, 2017 at 7:00 PM

-

Sunday, April 30, 2017 at 1:00 PM (EDT)
Add to my calendar
Organizer
Hospitality Sweet
"The sun went down in honey, the moon came up in wine. You know stars were spinnin' dizzy, Lord the band kept us so busy, we forgot about the time."  A 30 year tradition, Hospitality Sweet exists to build community within the greater Social Venture Network community.
Hospitality Sweet Retreat