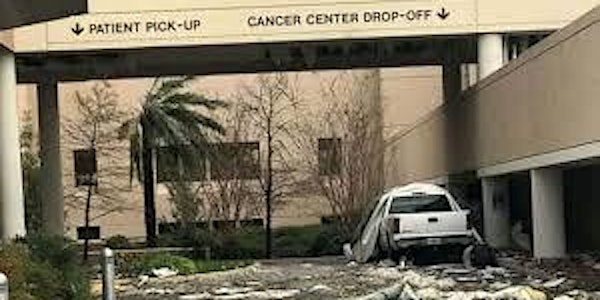 Hospital Incident Command, Polk Co
By Tampa Bay Health & Medical Preparedness Coalition
Date and time
Tuesday, March 10, 2020 · 8am - 12:30pm EDT
Location
Polk County Emergency Operations Center 1890 Jim Keene Blvd Winter Haven, FL 33880
Description
The Tampa Bay Health & Medical Preparedness Coalition is pleased to provide the Hospital Incident Command Course (HICS) for it's member organizations. This blended program is being conducted to assist member organizations in meeting new CMS rules regarding exercise participation.
This HICS Course provides a working foundation of the Incident Command concepts, as applied to the hospital environment. Training was developed to provide planning and response guidance to hospitals and other health care facilities. It describes the incident command system, which can be used by facilities regardless of size or resident care capabilities, and is intended to assist with their emergency planning and response efforts for all hazards.
About the organizer
The Tampa Bay Health and Medical Preparedness Coalition is a group of healthcare organizations, public safety and public health partners that join forces for the common cause of making their communities safer, healthier and more resilient. Coalitions have formed across the United States to support their communities before, during and after disasters and other crises.
The Tampa Bay Health and Medical Preparedness Coalition brings together competing organizations to build capabilities that can't be achieved alone. We strive to meet the emergency preparedness needs of more than 5,000 healthcare organizations and 100,000 healthcare workers.
The Tampa Bay Health and Medical Preparedness Coalition encompasses the following counties: Citrus, Hardee, Hernando, Hillsborough, Manatee, Pasco, Pinellas, Polk and Sumter Counties.
Our efforts benefit the patients, providers, and partners of the healthcare delivery system in the Greater Tampa Bay area. Network collaborators include:
Ambulatory care organizations
Ambulatory Surgical Centers
Ancillary services / Out-patient Services
Behavioral health providers
First responders
Hospitals and Stand Alone Emergency Departments
In-home services / durable medical equipment agencies
Long-term care providers (NH, SNF, ALF)
Pediatric care providers
Public health authorities
Substance Abuse Treatment Facilities / Agencies
Network members benefit from opportunities to network and collaborate together.