Description
The DHG Healthcare Hospital Cost Report Training is a comprehensive program providing an in-depth presentation of the Medicare cost report and the key factors that drive reimbursement. By experiencing a combination of lectures, class discussions and story-telling, participants will not only expand their knowledge, but also enhance their ability to assess unique reimbursement issues within their organizations.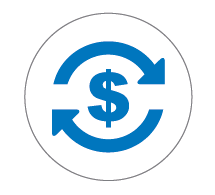 LEVEL I - ESSENTIALS OF COST REPORT PREPERATION
A rigorous, hands-on workshop covering the fundamental components of the hospital cost report and Medicare reimbursement. This focused training will include step-by-step guidance through all the primary cost report worksheets as well as an emphasis on critical Medicare reimbursement concepts.
LEVEL II - CRITICAL REIMBURSEMENT STRATEGIES
An intensive seminar covering intermediate reimbursement issues and is designed for individuals who have completed Essentials of Cost Report Preparation or have some exposure to the hospital cost report.
Our Critical Reimbursement Strategies training features Prospective Payment System (PPS) and Critical Access Hospitals (CAH) Tracks.
CANCELLATION, SUBSTITUTION AND RESCHEDULING POLICIES
Cancellations by registrants received less than seven days before the start of the event are subject to an administrative fee of $200. Cancellations by registrants received seven or more days before the start of the event are subject to an administrative fee of $75. Registration fees less the administrative fee will be refunded approximately three to four weeks following cancellation.
Substitutions are allowed from within the same organization. Registrants are allowed to reschedule for a different scheduled event location at no additional charge based on availability. Request to reschedule must be received no later than seven days prior to the start of the original session.
We reserve the right to cancel registrations at any time up to the start of the event. If we cancel a registration we will provide notification using the e-mail address provided at the time of registration. We will provide a full refund of the registration fees paid.