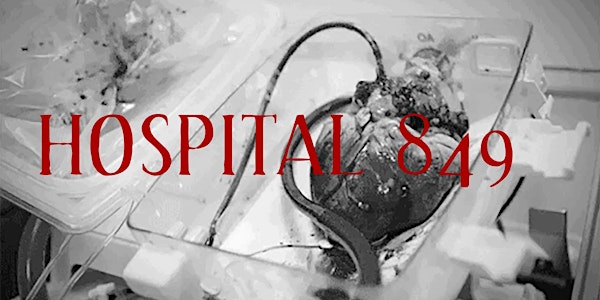 When and where
Location
849 6th Ave Second Floor New York, NY 10001
Refund Policy
Refunds up to 7 days before event
Description
KAYVON ZAND ARIAMNES THE MISSHAPES
ANNUAL ALL HALLOWS' EVE BALL
10/31/2018
ALL TICKET ENTRY TIMES HAVE ACCESS TO THE EVENT UNTIL 4AM & OPEN BAR UNTIL 3AM.
PERFORMING LIVE:
LIL' KIM
COUNTESS LUANN DE LESSEPS
VIOLET CHACHKI
KEMBRA PFAHLER AND THE GIRLS OF KAREN BLACK |
AMANDA LEPORE | NARCISSISTER | LEONID THE MAGNIFICENT | SEX OFFENDER
HOSTED BY:
SONJA MORGAN
SOPHIA LAMAR
DOCTOR LAURENT TOURONDEL
PAOLO FANOLI | VICTORIA DE LESSEPS | EMPTY POOLS | MARTIN GREGORY |
MAO | DIEGO VILLARREAL | KYLE FARMERY | ROGER PADILHA | KENNY KENNY |
JOHANNA CONSTANTINE | MUFFY QUEEN | SATANIC BARBIE | MAGDALENA |
LINUX | TERENCE EDGERSON | PISSY PUSSY | MALESTIA CHILD | SOCIAL BEE |
DANIEL MCKERNAN | LAUREN SCHUMACHER | VIVE FOR LOVE | HENRY BAE |
AVA PATRON | E.T. CHONG | SAMMY KIM
MUSIC BY: THE MISSHAPES | TY SUNDERLAND | ERIK IZQUIERDO
On October 31st, SECOND will be transformed into an uncanny institution from another time & place. Guests will be admitted into the Rifkin Psychiatric Hospital located at 849 Sixth Ave & diagnosed by a team of specialists.
Patients will wander the wings of the clinic passing medical oddities, psychotic patients, & a mysterious medical staff. Libations will be flowing from full open bars throughout as patients dance through its corridors to music by The Misshapes. The evening all leads up to several special performances & celebrity guest appearances in the operating theatre after midnight…
LOCATION & TIME
SECOND Floor, 849 6TH AVE, NEW YORK, NY 10001
OCTOBER 31ST, 2018
TICKET OPTIONS:
9PM - 4AM
10PM - 4AM
11PM - 4AM
PERFORMANCES BEGIN AT MIDNIGHT
TICKETS & RESERVATIONS
ADMISSION INCLUDES
ACCESS TO ALL WINGS OF THE HOSPITAL UNTIL 4 AM
ACCESS TO ALL MUSICAL & ARTISTIC PERFORMANCES
& OPEN BAR FROM 9 PM - 3 AM
CASH BAR FROM 3 AM - 4 AM
AGES 21+
TICKETS
HOSPITAL BEDS & TABLE RESERVATIONS
PRIVATE, CUSTOM HOSPITAL UNITS FOR GROUPS AVAILABLE UPON REQUEST
For more events please visit
HALLOWEEN PAST
Each year, Ariamnes in collaboration with Laurent Tourondel Hospitality Group join forces to completely transform the premier event space SECOND into a different world for Halloween. Guests are transported to a different time & place with locations & characters filled with fantasy & intrigue. See some of our past events here:
Saturday, October 28th, 2017 Ariamnes & Kayvon Zand in partnership with The Misshapes & Laurent Tourondel, join forces with some of New York's most celebrated creatives. Together, they re-imagine the historic mansion that once stood at the address 849 Sixth Avenue in the historic nomad neighborhood.
---
Ascend the stairs overcome the alluring scent of frankincense and Myrrh, through the smoky haze, at the top of the stairs belly dancing sirens are in the glass room. Enter branded Veuve Clicquot bar & towers of champagne with massive palm trees and large platters of dates & figs along with haunting bar displays of Withering French tulips & large pigs head & heart on silver trays.
LIBATIONS & SPONSORS