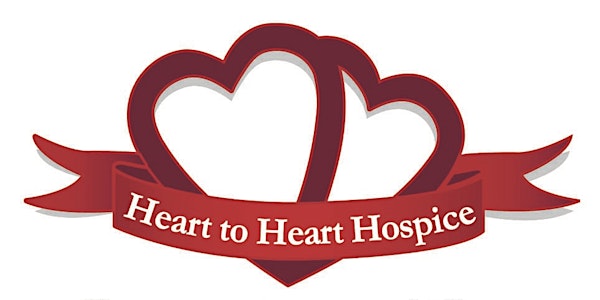 Hospice Volunteers needed in Flint
At Heart to Heart Hospice our volunteers are a vital part of our hospice team.
About this event
About Hospice
Hospice is an extensive Program for anyone with a diagnosis or decline in health that could limit their life expectancy to 6 months or less if the disease/decline runs its normal course.
Our Mission
Making a difference by providing care from our heart to enhance the quality of life for those with life-limiting illnesses and their loved ones.
Our Volunteer Program
At Heart to Heart Hospice our volunteers are a vital part of our hospice team. Together we can help improve the quality of life for hospice patients.
Volunteers provide service to patients in a number of different ways. Depending on your interests, skills, talents, and the amount of time you have, there are a variety of ways that you can help.
Some of the ways our volunteers make a difference in the lives of patients are through……
Respite/Break for the caregiver
Companionship
Activities
Pet Therapy
Clerical/Office Work
All volunteers receive orientation and training to ensure they feel comfortable with their tasks. Training is held at our office in Flint at a time convenient for the perspective volunteer.
Volunteers are required to be fingerprinted, have a background checks, and receive the two-step TB tests. There is no cost involved to the volunteer. However, we ask that the volunteer commit to being available one time a week for at least one year. Volunteers must be 18 or older and must provide their own transportation. All volunteers must be Covid vaccinated.
For more information, please contact Erin Maroni at (810)422-9453 or via email at emaroni@htohh.com