PREVENT FIRES LIKE A MONSTER
About this event
Each session runs two days:
Session Date & Time: October 7-8, 8:00am – 4:00pm
Calling all fire protection professionals! If maintaining water distributions systems and accurate pump testing are at the top of your priority list, The Hose Monster Company invites you to join us at one of our two training sessions at the state-of-the art Viking Corporation facility in Caledonia, MI from October 7-9.
This is an opportunity to receive hands-on training with unrivaled Hose Monster products & software, brush up on the latest fire codes & standards as well network with some of your peers. Pass a quiz at the end of the session and you will leave us a certified Hose Monster Technician!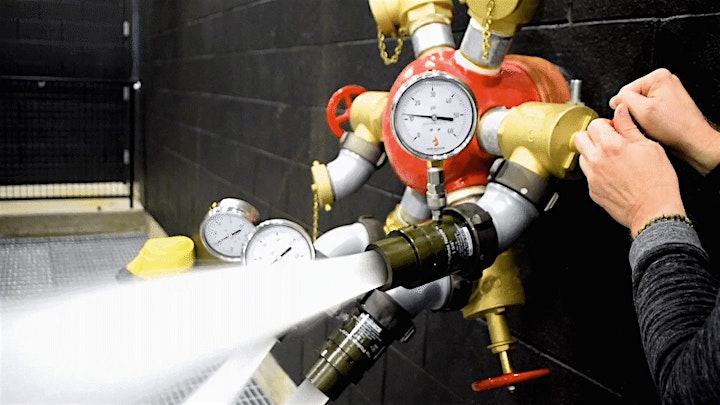 In these sessions, we'll train you on the complete line of Hose Monster products, including:
• Pitotless Nozzle Technology
• Pitotless Nozzles
• Little Hose Monsters
• Big Boy Hose Monsters
• Inline Pitotless Nozzle Kits
As well as in-depth instruction on the following:
• Fire Pump Testing
• Hydrant Flow Testing
• Standpipe & PRV Testing
• Fire Apparatus Testing: Protocol & Theory
Lodging will be available courtesy of Viking Group a the following locations (Please note: A corporate rate and code will be provided at the time of purchase within your confirmation email):
Holiday Inn Express: Grand Rapids South
Drury Inn & Suites: Grand Rapids
Hilton Garden Inn: Grand Rapids East
Lunch will be provided, as well as an appreciation dinner after the first day of training. Enrollment for each session is $799.00. Availability is limited to 15 trainees per session so reserve your spot today!
NOTICE: due to the shelter-in-place orders, this event may be cancelled at any time. In the event of that cancellation, The Hose Monster Company will offer full refunds or a rollover credit towards our next training session or any other future session.