Event Information
Location
5K Ranch
5000 W. Oasis Rd.
Tucson, AZ 85742
Bring your special ones to meet a real horse face-to-face!
About this event
This event has limited availability, only one ticket is needed for each family.
Each family will get their own scheduled time to meet with a horse face-to-face, where you'll learn a little bit about horses, and even get a chance to brush and feed one! The child will also have an opportunity to ride around the pen on the back of the horse a few times. We'll have staff to help assist and support the horse and riders. There will be helmets available, but you are welcome to bring your child's helmet from home. We're going to have a photographer there as well.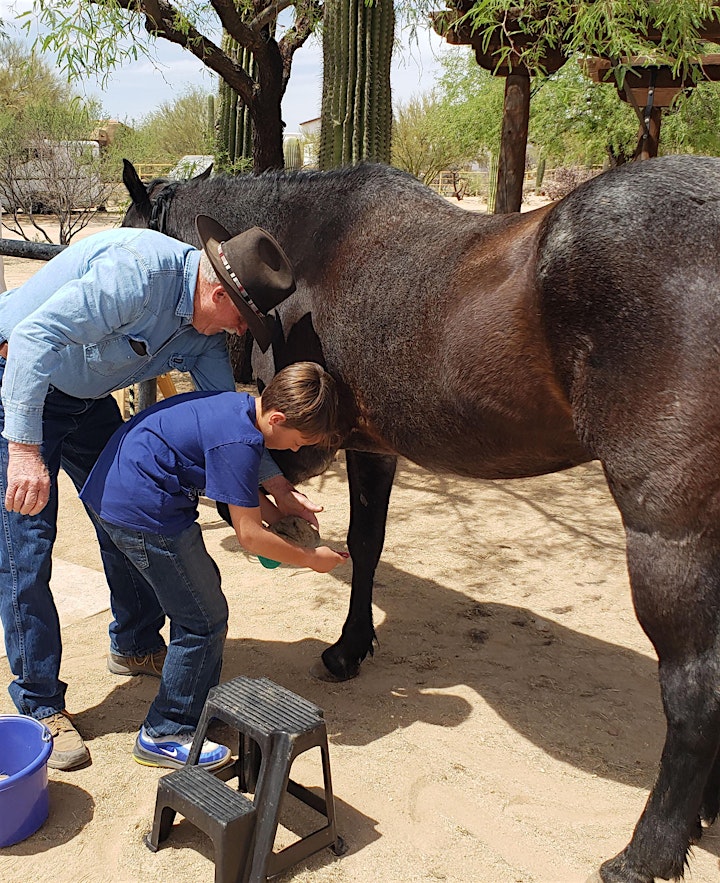 What To Expect:
Approximately 30-45 min. experience
Meet a real, live horse face-to-face
Pet, brush, feed and learn about horses
Short horse ride!
Photos
Goody bag on the way out
All event staff will be wearing masks, masks for attendees are completely optional
In the event of rain, event will be postponed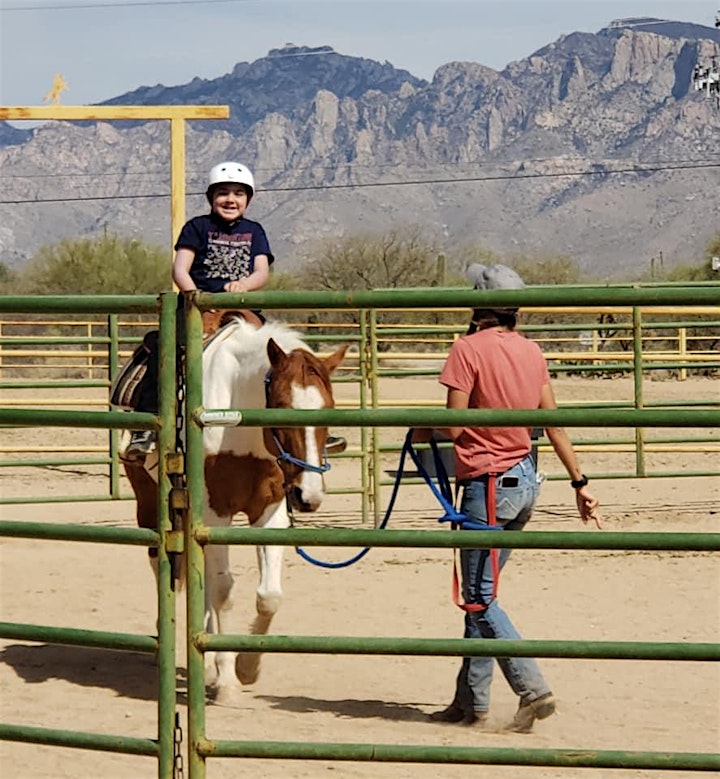 Come Prepared:
Be sure to arrive 15 minutes early.
Wear close-toed shoes and sturdy pants!
Helmets are available, but you can bring your own.
Sunscreen, never forget sunscreen.
Smile! We are making memories!
What we are doing for safety?
There will be hand sanitizer available.
Visit our event only if you are feeling healthy and do not have symptoms of, or a known exposure to, COVID-19 within the last 14 days.
Wash your hands or use hand sanitizer to help prevent the spread of COVID-19.
Maintain a 6-foot distance between your group and other groups of people.
Depending on demand the day of the event, we may be limiting the number of daily guests to comply with government guidelines.
COVID-19 Warning
According to the Center for Disease Control and Prevention, an inherent risk of exposure to COVID-19 exists in any public place where people are present. Senior citizens and guests with underlying medical conditions are especially vulnerable. When you choose to visit Horsin' Around- A Horse Encounter Experience, you voluntarily assume all risks related to exposure to COVID-19.
Date and time
Location
5K Ranch
5000 W. Oasis Rd.
Tucson, AZ 85742