Event Information
Location
Coronado National Forest
Rucker Administrative Facility
AZ
Description
Join us for a two-day field trip to visit various locations within the perimeter of the 2011 Horseshoe 2 Fire (including Chiricahua National Monument and Coronado National Forest). Topics discussed will include: archaeological, wildlife, and rangeland impacts; watershed and hydrology effects, and historic fire regime and re-burn issues. There are a limited number of spaces on this field trip.
We have permission from the Douglas Ranger District of the Coronado National Forest to stay at the Rucker Administrative Facility, which includes bathroom/shower and kitchen amenities. A limited number of sleeping spaces inside the facility will be available (with priorty given to those with mobility issues). There is also plenty of room for camping and campers will have access to facilities. The site is at approximately 5,000 ft and temperatures may go below freezing at night in November, but it is unlikely. Group transportation by van will be available both days.
*A group dinner will be arranged Tuesday November 6th. Once we figure costs, we'll ask for donations to cover those costs (not yet arranged, but may be meat dinner such as chili or stew). Besides this dinner, all meals are on your own- food storage and preparation facilities are available on site, but location is remote and there is no shopping nearby. You must plan ahead!
If you have questions, contact Barb Satink Wolfson: barbara.wolfson@nau.edu.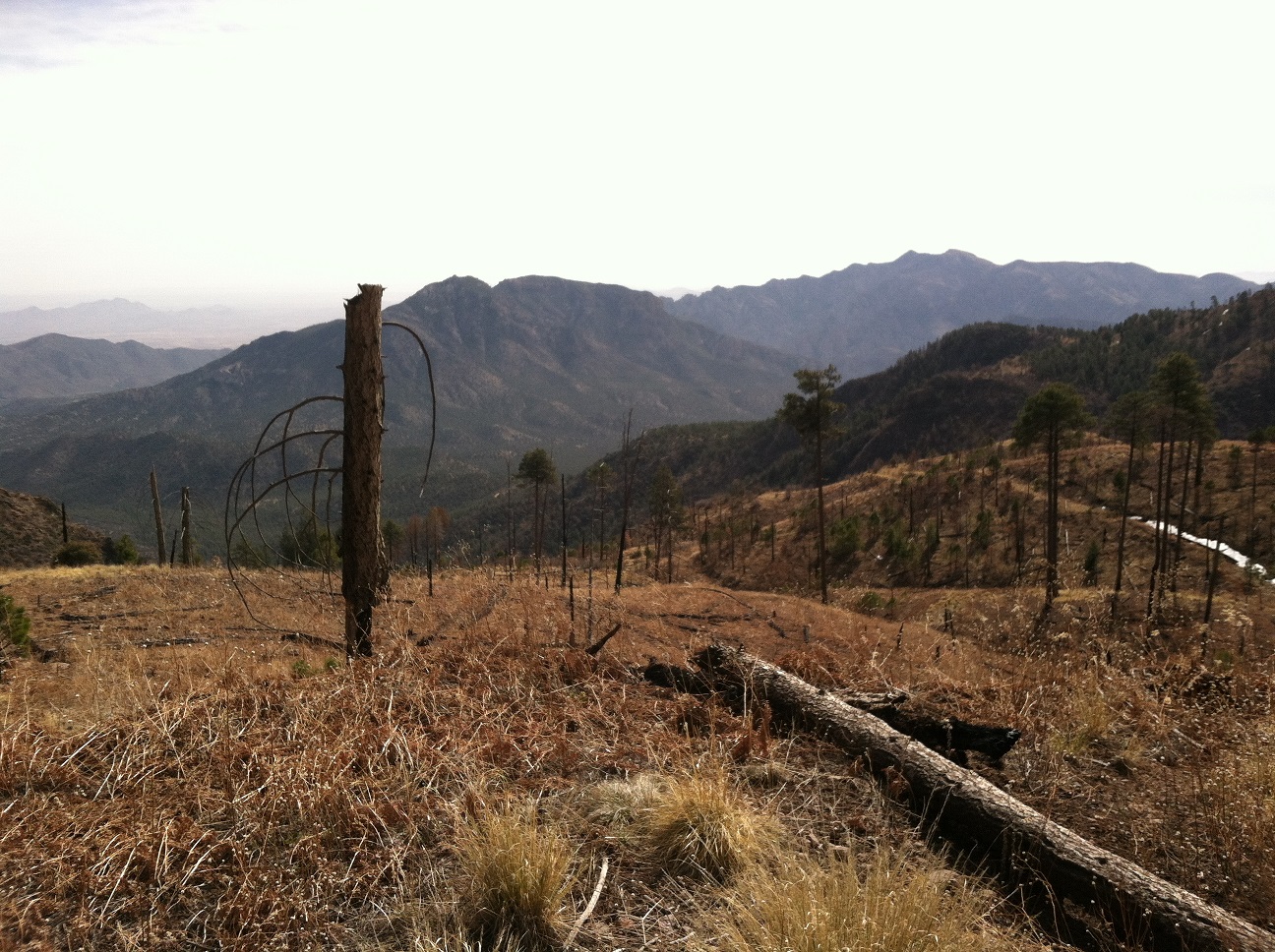 Date and Time
Location
Coronado National Forest
Rucker Administrative Facility
AZ