About this Event
Wednesday July 31, 2019
Horse Lords
Editrix
Wess Meets West
8pm (doors)
$10 advance / $13 day of show
HORSE LORDS
Horse Lords are an American avant-garde rock band from Baltimore.
The members are Andrew Bernstein (saxophone/percussion), Max Eilbacher (bass/electronics), Owen Gardner (guitar), and Sam Haberman (drums).
Their first album was released in 2012, after which the Horse Lords toured with Matmos, Guerilla Toss, and Guardian Alien, and played festivals such as Hopscotch Music Festival, North by Northeast, and Fields Fest, and released more albums.
According to Discogs the band "plays experimental music with elements of krautrock, post-punk, Appalachian and African musical traditions, polyrhythmia, arcane tunings and modular synthesis. The band uses the just intonation tuning system favored by avantgarde composers La Monte Young and James Tenney, so the musicians are playing hand-modified guitars with repositioned frets, re-tuned and customized by [band member Owen] Gardner."
Pitchfork, reviewing their 2016 album Interventions, described their progress to that date with "The Baltimore band has released two albums up to this point, both of which alternate switchbacking studies in rhythm and drone with noisy, knotty studio experiments... Interventions marks a major step forward in every way: The jams are both more focused and more hypnotic, while the quality of the recordings has a newfound clarity and fullness"." Ben Ratliff reviewed Interventions for the New York Times, calling it "invigorating" and "daring and energetic", avowing that the Horse Lords were "borrowing sounds and techniques from Mauritanian guitar music, free jazz, classical minimalism and other places" including being "way into hocketing... This music feels very live, shivering with energy"
https://horselords.bandcamp.com/album/mixtape-iv
https://www.facebook.com/HorseLords/
EDITRIX
NATIONAL SAWDUST LOG: You just finished rehearsing with a new band?
WENDY EISENBERG: It's a new rock band called Editrix, with Josh Daniel on drums and Steve Cameron on bass. It's the first time I've ever sang in a rock band. We're all really into the Country Teasers and the Fall and it's just really fun to be in a rock band and sing. We're working on finishing up a demo, and we have a little basement show on Sunday. This has been the year of trios for me, for some reason. It's cool to have a trio that I feel equal with.
I'm thinking Editrix is way different than the music you play with Trevor Dunn and Ches Smith on The Machinic Unconscious.
Definitely the approaches inform each other, because this is closer to what I did with Birthing Hips than it is to that. But there are going to be certain aesthetic landmarks that will be commonalities—like I'm going to play guitar the way that I play guitar, even if I'm trying to play pop music. But this doesn't really sound like pop… I don't know. I don't really know what it sounds like. It kind of sounds like Nomeansno.
Is Editrix sort of getting back to your DIY punk, noise-rock roots of Birthing Hips?
[Laughs] The thing is it doesn't really feel like any of those things are that separate from what I'm doing with Ches and Trevor. I feel like what unites us three as improvisers is that though we do have our feet in certain jazz and downtown scenes, we all came from something that has more multiplicity. So it feels not so much like I'm getting back to it, but like I've been doing this simultaneously to all of the other projects.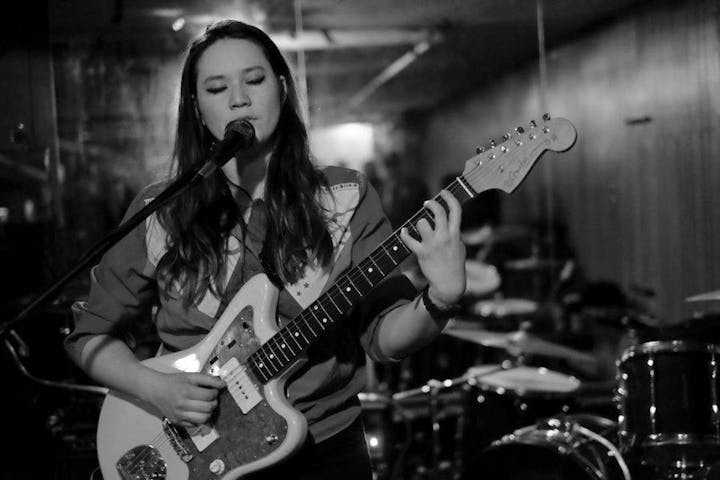 Wendy Eisenberg of Editrix.
Wess Meets West
Wess Meets West infuse elements of Electronic Music and Post Rock to blend otherworldly soundscapes. They have been featured in Paste Magazine, Electronic Musician magazine, Premier Guitar, NPR Morning Edition, CBS, Wrangler, ESPN's X-Games and most recently, Spotify's Deep Focus Playlist which has over four million plays. Wess Meets West has been labeled as a "Top Ten Bands from CT You Need to Know" and a "Top Up-And-Coming Connecticut Bands to Check out in 2016." 2017 Best In State CT New England Music Awards.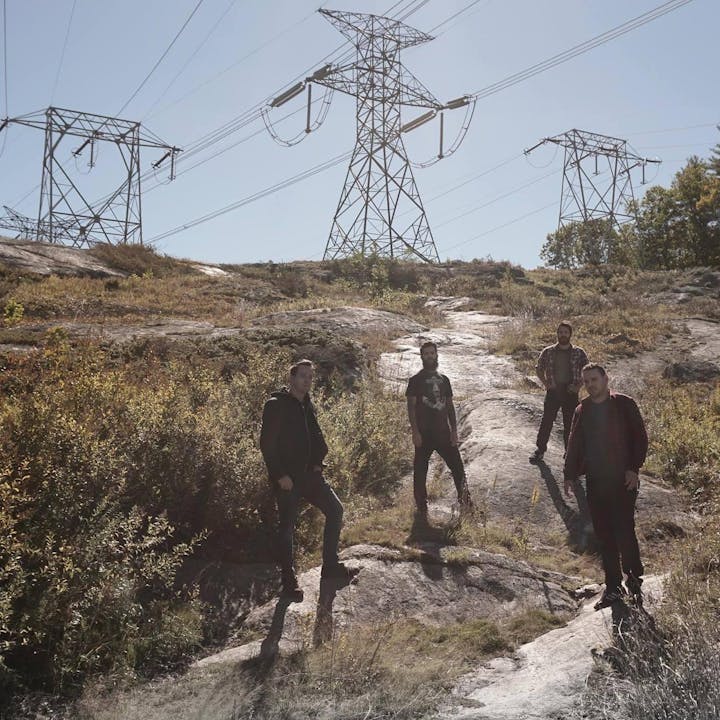 Performers
Date and Time
Location
Refund Policy