GET READY for our Award Winning HAUNTCADE as BLOODSHED DEATHBATH brings it's signature Pop-Up style Tournament back with HHF vs Winter!
About this event
The only known Hauntcade Gaming tournament in town and now in it's 9th incarnation, Horrorhouse Fest Pinball Tournament of Death is one unlike any other. With 4 hours of truly interactive and wildly haunted times, players will emerge either dead or with far too many prizes!
Join in the madness which was just recently featured alongside Elvira's House of Horrors at Pinball Expo in Chicago, and winner of Best of Show at the Rocky Mountain Pinball Showdown! It's like a haunted house, but with games that need to be played at the same time! It's crazy fun, and we invite all ages!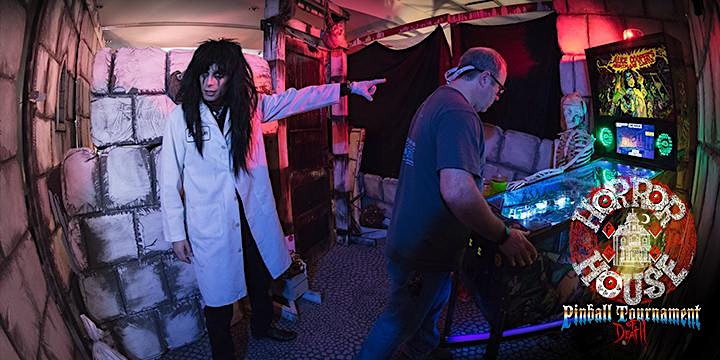 The Story thus far:
The Night Mutilator is returning home from his madness in Chicago at Pinball Expo and has been challenged by Winter to a pinball dual. Well, suffice to say, the Night Mutilator won and now Winter is back for her revenge by haunting all of his games at Mutiny Information Cafe. Can the tournament players help rid her of all the high scores she has accumulated or will they all just die trying? It's up to you!
Join us either during the day for general gaming for a mere $5 to play and experience the vibes (12pm-6PM) or come on Saturday, March 21 for the main event at 6PM!! You could win giganto prizes indeed, plus its the only known way to experience both amazingly rare games on top of getting sorta scared in a really freaky pop-up style Hauntcade.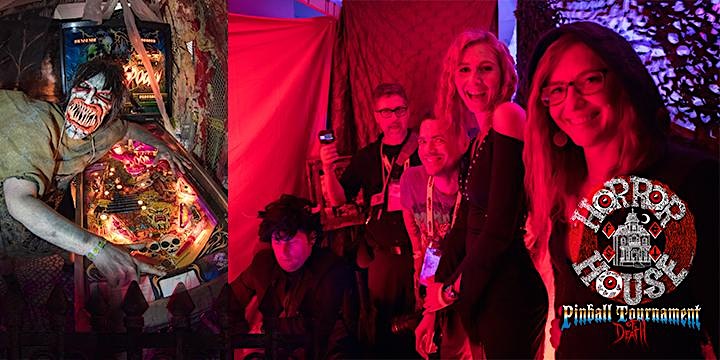 NOTE ON TICKETS AND TIMES: We have two tickets you may purchase to enjoy our crazy hauntcade. For $5 you can visit and play the games inside (Saturday from 12pm-6pm and Sunday 10am-2pm), but for the $20 main ticket you are part of the main tournament on Saturday from 6PM until 10PM. This is for sure the recommended way to go as it will be the full experience. Actors aplenty. Scares and thrills galore! Prizes to be won just for attending and for also placing the highest scores throughout the entire hauntcade!
On Sunday, March 20 everyone is invited to come and play in our open format for only $5. You'll miss out on the full tournament experience, and the actors will have gone home, but it's still an amazing way to see what we built and to play on the games before it all comes down at the end of day.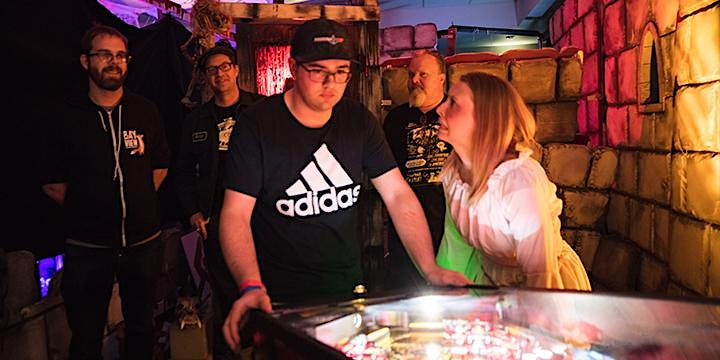 Organizer of Horrorhouse Fest Pinball Tournament of Death vs. Winter!