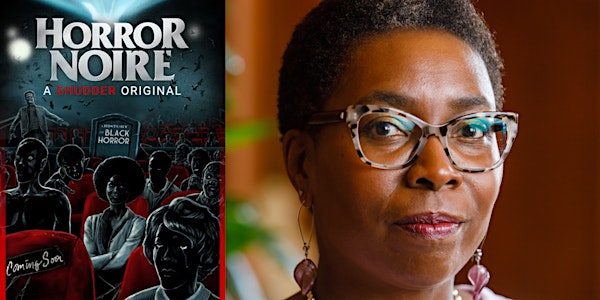 Horror Noire: Black Horror, Social Justice, and Enduring Women
This presentation is suitable for novice, intermediate, and expert participants.
About this event
Join the Zoom event by clicking here: https://us06web.zoom.us/j/84978173325?pwd=UlIzWCtZdm5RVm5NbENxaUhZQWpWQT09
The Detroit Public Library Author Series presents this lively (but not scary!) presentation.
Prof. Robin R. Means Coleman will expand on themes from her book and documentary "Horror Noire" to engage the audience in a conversation about Blacks' participation in the horror genre, the unique contributions of Black women, and what horror can teach us about social justice.
Dr. Robin R. Means Coleman is Northwestern's vice president and associate provost for diversity and inclusion. An internationally prominent and award-winning scholar, Dr. Coleman's work focuses on media studies and the cultural politics of Blackness. Dr. Coleman is the author of Horror Noire: Blacks in American Horror Films from the 1890s to Present and African American Viewers and the Black Situation Comedy: Situating Racial Humor. She is coauthor of Intercultural Communication for Everyday Life. She is the editor of Say It Loud: African American Audiences, Media, and Identity and coeditor of Fight the Power: The Spike Lee Reader. She is also the author of a number of other academic and popular publications. Dr. Coleman is featured in, and executive produced, the critically acclaimed documentary film Horror Noire which is based on her book Horror Noire: Blacks in American Horror Films from the 1890s to Present.