Description
【About OnePiece Work Annual Holiday Party】
---
OnePiece Work (无二空间) presents the Annual Holiday Party for ALL current members, clients, business partners, and investors. The party will take place on the highest floor of the newest OnePiece Work office location in Foster City with a 360-degree view of the entire city of San Mateo. This location will officially launch in Jan 2019 with brand new furnished furniture and decoration.
From California to Boston and from the West coast to the East Coast, OnePiece Work's rapid growth in 2018 says a lot about the dedication and constant support of our startup members. To show how much OnePiece Work appreciates our members, we invite all OnePiece Work members to party in Foster City, the latest office location, to enjoy a Silver Pink Christmas with a sprinkle fun of dress-ups.
Attention: All guests will need to dress up in a formal outfit and will need to complete their outfits by wearing either a horn or a hat. Parrrrrrty time!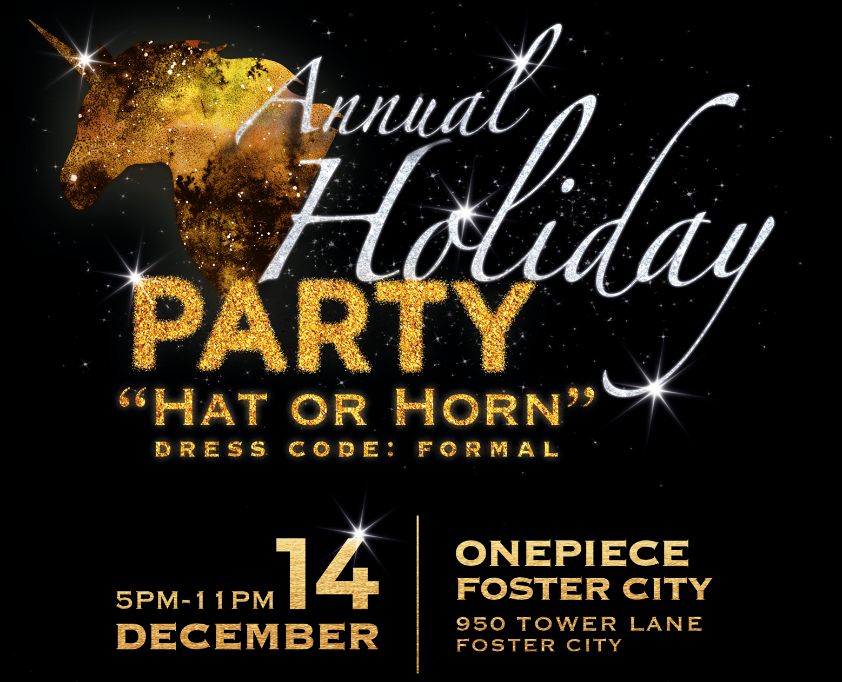 Don't miss out: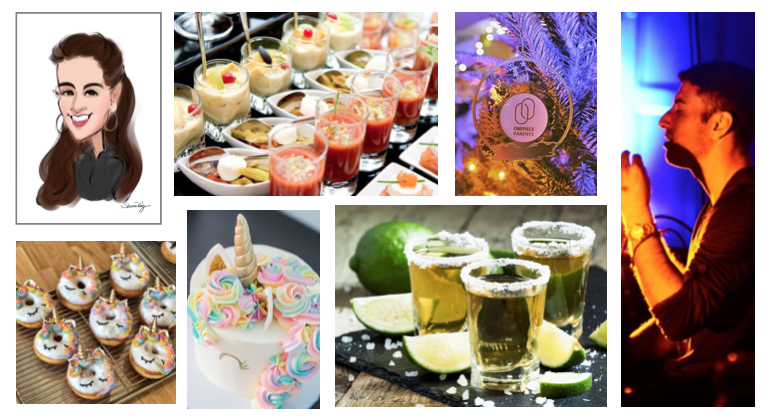 - Holiday Unicorn Theme Family/Group Caricature (LIVE)

- Flight of Voice Live Concert (LIVE)

- Horn or Hat Door Entries
- Magician Performance
- Photo Booth with family and friends to capture the moment
- 8 Cuisines for Taste
- All-you-can-drink Tequila

- Unicorn Theme Dessert Stands
- Million-dollar rooftop panoramic view of Bay Area
- PSP x 10, XBox x 10, MacBook Air X 1 as raffle prizes!!!
[Ticket]
---
$100/family
Each ticket can bring in up to 4 members in a family or a friend group.
NOTE: Please make sure to leave accurate email and names when purchasing the tickets. All names and contacts will be used for lobby check-in.


【About OnePiece Work】
---
OnePiece Work is a co-working space, cross-border incubator and business event venues, with locations in San Francisco, Foster City, Palo Alto, Santa Clara, San Jose, Santa Monica, Boston and Seattle. We accelerate your business with mentors, introduction, and exposure. We not only provide customers with high-quality office services, but also offer strategic consulting, and global services to well-known leading industries.
OnePiece HQ was officially launched in April, 2017. Since then, nearly 267 businesses have settled in OnePiece, covering over 30 fields, including AI, robotics, new retail, finance technology, online education, government platform, social network, and gaming industry. Our members have received over 3-million US dollar funding on average. We have hosted over 200 multicultural events, with international visitors over 31,000. Our clients come from Mitsubishi, Japan's Seiko, Samsung, Google, Osaka City Government, Fukuoka City Government, United Nation, Bank of Negara and Deutsche Bank, Temasek, West Point, Cheung Kong Graduate School of Business, China Europe International Business School, and many other parts of the world.


【AGENDA】
---
5:00 pm - 6:30 pm | Check-In at the Building Lobby
All guests will need to register at the lobby confirming participation with a name list.
6:30 pm - 7:00 pm | Welcoming and Appreciation Speeches
Welcome and Appreciation: CEO of OnePiece Work, Vickey Li

OnePiece Work member: Cloudcade
7:00pm - 8:00pm | Flight of Voices Live Performance
"Flight of Voices is a community of incredible solo artists that come together to transform the way both musicians and audiences experience music. Musically, every single show is different. Like a flight of wine, in one set you get to sample 3-4 unique voices, crossing different musical genres."
Note: During the performance, all food & alcohol and other activities will pause from serving. All audience will be taking a seat on the ground with pillows, carpets, candles. With a cup of wine in hand, we guarantee this performance will be one of the BEST experiences of your life.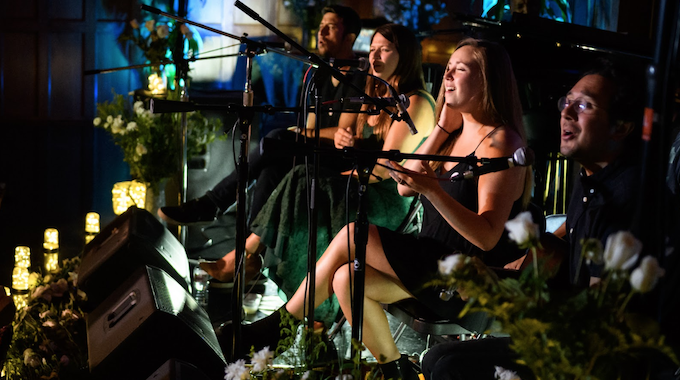 8:00 pm - 9:00 pm Magic Show by David Martinez
David Martinez is an award-winning magician specializing in astonishing magic with everyday objects.
9:00 pm - 11:00 pm | Dinner, Party & Enjoy the 360-Degree City Night View
OnePiece Work Foster City locates on the TOP floor of the tallest building in the city. With our special cocktail mix, you will be able to enjoy the beautiful moonlight and the city view from a different perspective.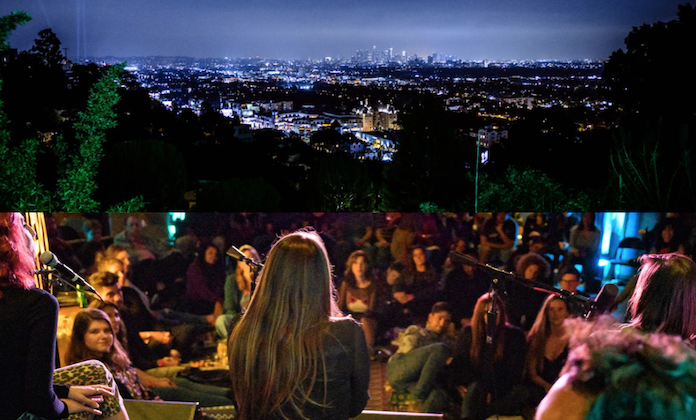 9:00pm | Raffle Ticket
Don't miss out the chance to win $1000 holiday prize!!!!
Highlight:
OnePiece Work Member Cloudcade Sponsor Gift -- ShopHeroes (A fantasy shop simulation & RPG game) Pin special personalized by Cartier.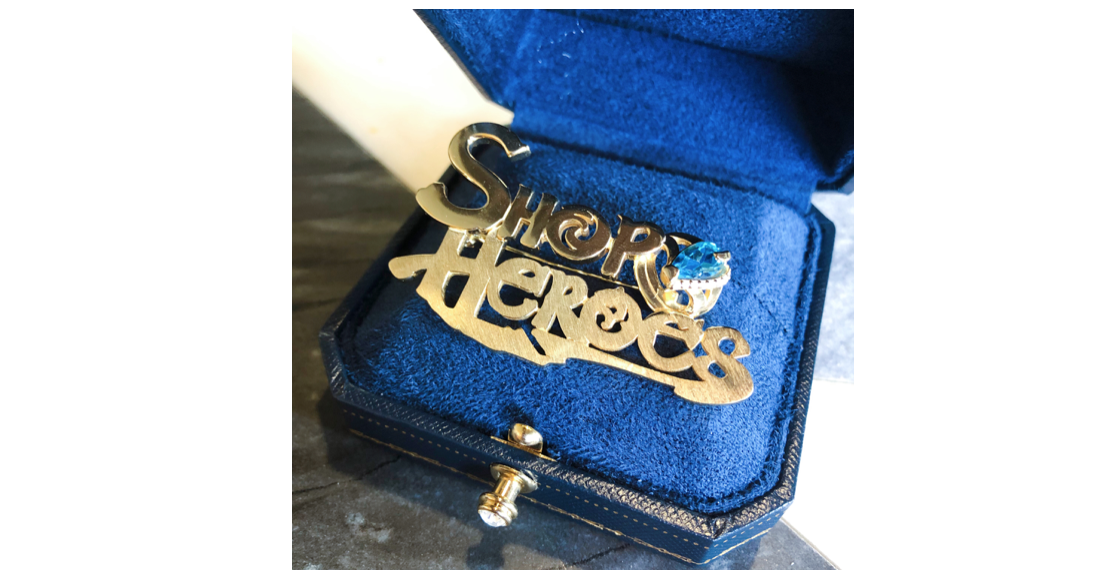 【Parking Instruction】
---


FREE Shuttle Bus Service will pick up OnePiece Work Members at each location and drop them back to original office locations. OP Members can park cars at any OP office locations and hop on the bus following the schedule.
Individual guests will be able to receive complimentary parking vouchers to enter building parking lot (2nd Floor) before 8 PM. Parking garage entrance will be closed by 8 pm for new coming cars. Please find street parking at the nearby parking lots after 8 PM.
【Special Thanks to Sponsors:】
---