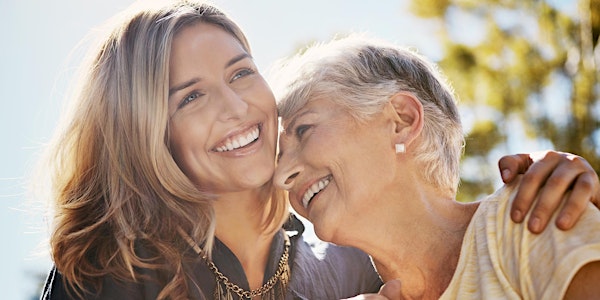 Hormones
Everything you ever wanted to know about hormones and how their dependency relies on nutrition and biomes.
Date and time
Saturday, October 8, 2022 · 8am - 5pm MDT
Location
Hilton Denver Inverness 200 Inverness Drive West Englewood, CO 80112
Refund Policy
Refunds up to 7 days before event
About this event
Program Description
This seminar is designed to teach healthcare professionals about the "bigger picture" of hormones and health. Hormones signal and rule the entire digestive tract, brain, kidneys, vocal chords, lungs, biome integrity, gut wall integrity, autoimmunity, and are even critical in resistant weight issues.
Hormone health and balance cannot be completely understood by testing blood, saliva, and urine levels. This is because (1) hormones depend on "receptor functionality", which depends on food choices, digestion, specific nutrients, lifestyle, and evidence-based nutritional supplements, and (2) the reality of endocrinology vs. intracrinology
Objectives
Learn estrogen's vindication with the 19 year analysis of WHI
Identification of hormonal signaling, receptor functionality and diverse receptors and functions such as estrogen receptor alpha (the bad estrogen dominance) vs. estrogen receptor beta (the good estrogen dominance)
Identification of specific nutrients that shorten or lengthen hormone signaling time
Identification of intestinal hyperpermeability and the role of hormones and the biome as an endocrine organ and part of the hormonal system
Identification of hormone imbalances
What is endocrine disruption, what is it doing to our hormones, children, brain, obesity epidemic, and how to protect our patients.
Advanced hormone testing, comparison of various interventions, learn the bigger picture of hormones that identifies "hyper-excreters"
Evidence-based nutritional protocols
Topics
Which nutrients increase or decrease estrogen-signaling time
The good and bad estrogen dominance
Which nutrient is essential to add shape to any hormone nestling into any receptor to deliver its signal to a gene
How to use foods and herbs to balance hormones
Endocrine disrupting chemicals - how they affect pregnancy, hormones, reproductive milestones, and are at the core of resistant obesity
Obesogens and transgenerational effect
Lindsey Berkson, MA, DC , CNS, DACBN
Dr. Berkson is considered a thought leader in integrative medicine. She has been a clinician, professor, best-selling author, and radio show host, all with an emphasis on hormones, nutrition, digestion, and environmental science. A hormone scholar at Tulane University at an environmental estrogen think-tank The Center for Bioenvironmental Research, she worked with the scientists who discovered the first two estrogen receptors. She is also a professor to MDs and pharmacists at A4M and PCCA - higher board certification courses to become functional practitioners.
Dr. Berkson formulated the first female nutraceutical line for physicians in the U.S. and holds a patent with Dr. J.V. Wright on bioidentical hormones. She holds another collaborative patent on a drug for dialysis and diabetic patients. A research fellow with Health Sciences Collegium, she has collaborated and published original research on dialysis and nutrition with The University of Texas Medical School in Houston and Bryan Nathan, PhD. Dr. Berkson consults with patients and physicians internationally, specializing in medical nutrition for breast cancer and inflammatory bowel disease, as well as serious complex cases.
CE Credits
8 Hours Applied for by Logan College of Chiropractic for the state of CO.
PDA points applied through NCCAOM.
Application of 8 CE hours through ACBN for approval in all states.