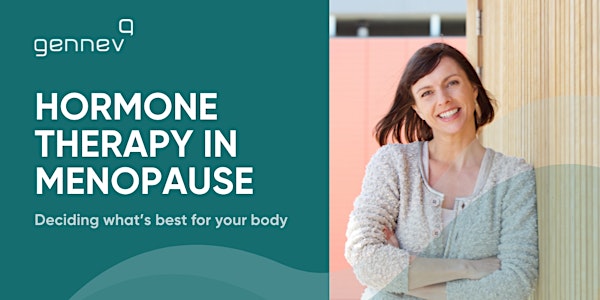 Hormone Therapy in Menopause: Deciding what's best for your body
Learn from a board-certified Ob/Gyn about the role hormone treatment can play in managing menopause symptoms.
Refund Policy
Contact the organizer to request a refund.
Eventbrite's fee is nonrefundable.
About this event
Whether you are just beginning your hormone exploration or are exhausted and overwhelmed with all the information that exists, you don't want to miss this opportunity to learn from menopause experts.
Gennev's menopause-trained Ob/Gyns dive deep into the safety, effectiveness, and utilization of hormone therapy during your peri-to-post menopause transition. Learn how to be the expert in your own hormone journey and how to identify proven, safe options amidst a world of varying options. Topics covered will include estrogen, progesterone, testosterone, hormone replacement, bioidenticals, patches, pills, gels, pellets, creams, lab testing, and more.
Plus: Attendees will receive a free 20-minute appointment ($75 value) with a Gennev physician. We will reach out after the class is over with next steps!
Who would benefit from this class?
For women who are considering hormone therapy for their menopausal symptoms, this is the class for you. We will cover hormone therapy (HT) options and how to have a conversation with your doctor about what's right for you. Whether you are just considering HT or have tried several versions, this class provides evidence-based guidance for this important life decision.
Have questions about the session?
We'll be happy to help! Email us at support@gennev.com or call/text us at +1(206) 895-4292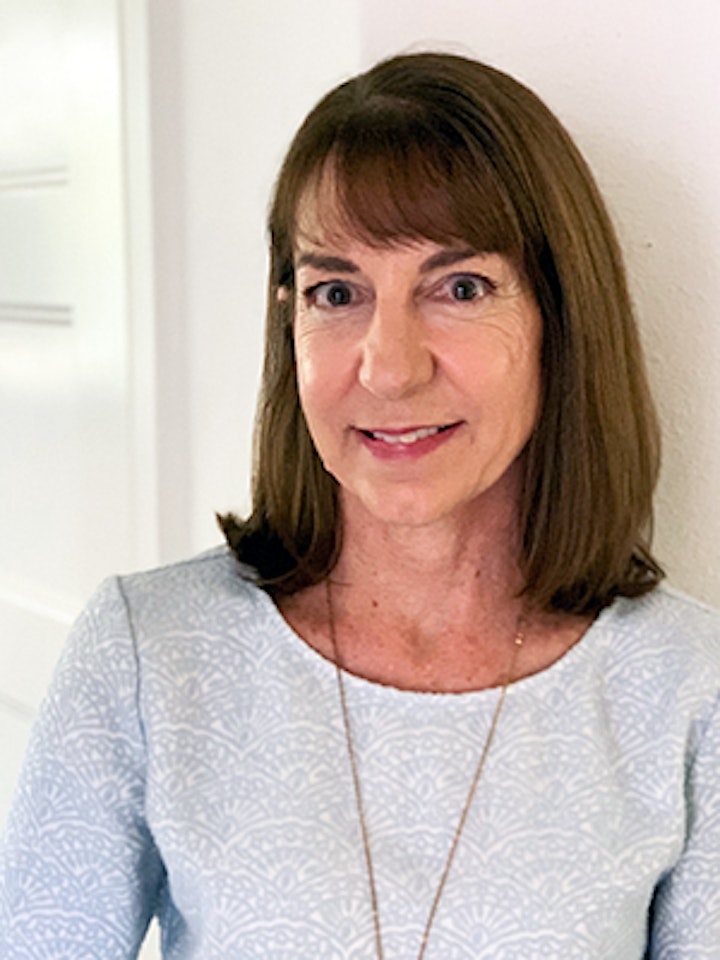 Dr. Lisa Savage
Dr Savage is a board-certified Obstetrician/Gynecologist and has spent 3 decades taking care of women. She received her medical degree from Baylor College of Medicine and did her residency training at Emory University. She was in private practice in Austin, Texas for 25 years before taking a sabbatical, during which time she started working with Gennev. She is a Fellow of the American Congress of Ob/Gyn and certified by the American Board of Ob/Gyn.
Dr. Savage has extensive experience in general gynecology and enjoys taking care of women in all life stages. She has a special interest in mid-life health and menopause management.
When not practicing medicine, she enjoys reading, travel, hiking and spending time with family and friends. She volunteers with a canine rescue group and a homeless ministry. Dr. Savage is married to an Orthopaedic surgeon and they have a young adult daughter. She lives in Austin with her husband and a rescue puppy.
Refund and Cancellation Policy:
Please email us at support@gennev.com if you can no longer attend the class. Any cancellations less than 48 hours of the event will receive 50% back OR you can choose to attend another one of our sessions.
Change your mind and want talk to one of our doctors 1:1 instead? Email us at support@gennev.com and we can apply your ticket price to the cost of an appointment and help get you scheduled for an appointment! Note, we can only offer telemedicine services to patients living within the United States.