Description
About the Event
Join us in this inaugural event that recognizes the journey for equality and dignity of lesbian, gay, bisexual and transgender older adults and learn how to help ensure affirmed abundant aging for this underserved population. Presentations include film screening of Gen Silent with filmmaker Stu Maddox, address by Dr. Nii-Quartelai Quartey of AARP, and breakout sessions covering healthcare and social justice issues for LGBT older adults.
Continental breakfast and lunch are included with registration.
CEUs are offered for social workers and psychologists, and are included with registration. The Ohio Board of Nursing accepts events approved for counselors and social workers for continuing nursing education. The WSU School of Professional Psychology is an approved OPA-MCE Provider.
If you have questions about registration, or need assistance, contact Beth Long-Higgins at United Church Homes. Email: blong-higgins@uchinc.org. Phone: 800.837.2211.
Breakout Sessions
Participants are invited to select the breakout sessions programming they would like to attend. A complete workshop schedule is available at abundantaging.org. Click Here to review information about speakers and topics for the conference.
Presenting Sponsors: Rainbow Elder Care of Greater Dayton and United Church Homes.

Overnight Accommodations

Dayton's Crowne Plaza offers a discounted room rate to participants of the Horizons of Aging Summit. Discount is available for February 10 and 11. Parking is free with ticket validation. Click here to reserve a room with the Horizons of Aging group rate at Crowne Plaza, or call 937.224.0800. Group Code: PHD.

Crowne Plaza, 33 East Fifth Street, Dayton, P: 937.224.0800.
Parking and Location

Free parking will be available in the Sinclair Community College parking garage: 301 W. Fourth St., Dayton, 45402. Registration on event days will be located in the Great Hall at Sinclair Community College, and participants may enter the Great Hall of Sinclair Community College via the parking garage.
Registration Information
Register before January 1 to save $25 on conference registration!
Regular Registration - Both Days: $125.00 before January 1, $150.00 after January 1. Includes continental breakfast, lunch, and CEUs.
Regular Registration - Single Day: $75.00. Includes contintental breakfast, lunch, and CEUs.
Older Adult and Student Registration: $20 per day. Includes continental breakfast and lunch; does not include CEUs.
Organizer & Presenting Sponsor: Rainbow Elder Care of Greater Dayton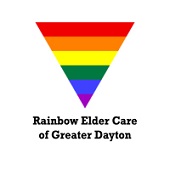 Rainbow Elder Care of Greater Dayton provides advocacy, educational resources, support and referral services to the elder LGBT community and straight allies in the Greater Dayton area in ways that affirmatively address their unique needs and enhance their quality of life. We work collaboratively with other community organizations and business people to ensure older adults receive the services and care they require.
Celebrating Sponsors: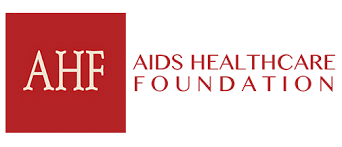 Organizer of Horizons of Aging Summit
The mission of United Church Homes is to "transform Aging by building a culture of community, wholeness and peace." The Center for Abundant Aging seeks to bring together current theory and practice in the fields of gerontology, geriatrics, spirituality and aging, healthcare, housing and public policy within the context of the wide variety of professional fields upon which each of the communities of United Church Homes depend. The Center is to help provide a forum for interdisciplinary learning and collaboration that promotes innovation, advancement of knowledge, and improvement of the quality of life for elders through advocacy, education, engagement, and outreach.
Named in honor of Ruth Frost Parker, a former member of the UCH Board of Directors, the Center for Abundant Aging seeks to build on her vision and generosity which continues to inspire and impact so many.