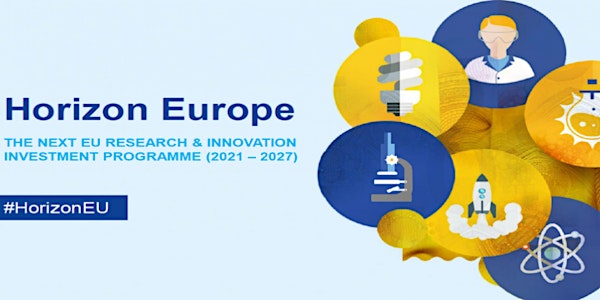 Horizon Europe - NECCUS & SHFCA Briefing Webinar
NECCUS & SHFCA Webinar - Horizon Europe, the opportunities across Hydrogen, CCUS, industrial decarbonisation
Date and time
Wed, 26 May 2021 01:00 - 02:00 PDT
About this event
Member only webinar covering the: Horizon Europe programme
The Horizon Europe webinar will take place at 9am - 10am on May 26th, and we are fortunate to have Helen Fairclough, the UK National Contact Point in the EU Energy Focus Team, as our main presenter.
Helen Fairclough is a member of the EU Energy Focus team. The EU Energy Focus team is the UK National Contact Point for the European Commission's research, development and demonstration funding programmes for energy projects. The service is funded by the Department for Business, Energy & Industrial Strategy and is provided free of charge to users. The team aims to ensure that UK companies, research institutions and other organisations are well informed and have every chance of success in applying for and securing European funding for energy-related projects.
The presentation will cover:
What is the EU Horizon scheme
High level review of specific Hydrogen, CCUS, industrial decarbonisation Horizon programs
General criteria for applications
Timetable / Process
Useful links / resources
We will also be polling participants to get feedback on how they can be further supported in any application process
To register please use the password provided to you in the invitation email.