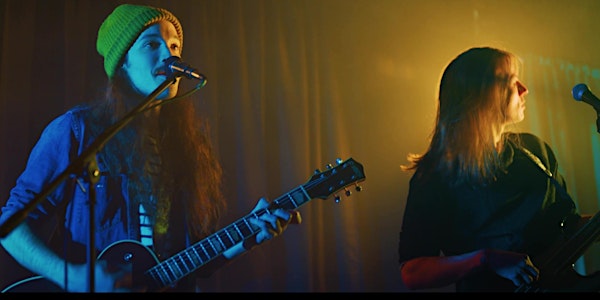 HORACE GREENE, CULLAH & THE COMRADES, SINNER AND THE SAINT @ the LYRIC ROOM
TOM JOHNSON PRODUCTIONS presents
Event Information
Location
Lyric Room
231 N Broadway
Green Bay , WI 54303
About this event
TOM JOHNSON PRODUCTIONS presents
HORACE GREENE, CULLAH & THE COMRADES, SINNER & THE SAINT at the LYRIC ROOM on SATURDAY MAY 14TH!
DOORS: 7:30PM | SHOW 8:30PM
TICKETS - $10 ADV | $12 DOS - available to purchase at Keggers Bar, Exclusive Company - Green Bay, Rock n Roll Land, at the door and online
21+ event
ABOUT THE BANDS -
HORACE GREENE - Horace Greene is a Midwest indie rock band. The music is mellow yet danceable, teasing elements of disco and psychedelia while retaining a rock n roll spirit.
Listen to HORACE GREENE here: https://horacegreene.com/music
CULLAH & THE COMRADES - Cullah (Born Ian McCullough on April 27, 1991 in Milwaukee, WI) is a multi-disciplinary musician and engineer who releases an album every year on April 27th since 2006. Each album reflects the eclectic musical styles that Cullah draws from – Cullah is a walking autobiographical journey of musical expression. With each revolution around the sun, Cullah explores and documents his human condition through various stories and song. Cullah finds his inspiration from in many places – you may find yourself moving from Appalachian Folk to French House seamlessly in a musical collage.
As a reflection of his life, Cullah's music varies seamlessly between genres as a musical collage. He describes his pull towards music as "not a choice", magnetic, and constant presence in his life. As a child, sharing a room with his epileptic brother, he would regularly enter into sleep-paralysis in his bed to cope. The haven of music within his mind provided him solace from the frightening fits of seizures his brother endured throughout the night. This connection with the dreamworld has allowed Cullah's prolific 15 albums, one every year since he was 15.
Cullah describes his draw towards music as inherent to his being, perhaps even in his DNA. His grandfather, orphaned at a young age, would perform the fiddle in bars to make just enough money to eat that day. His mother, Mary, was one of seventeen children and she was one of eleven daughters – all named Mary (from Cullah's grandfather's devotion to Mother Mary). His grandfather told endless stories of divine visions and visitations from angels, many delivering music. Cullah's two grandparents and seventeen aunts and uncles would participate in what Cullah's mother claims was "the largest family band in American history". In his mother's womb, he toured the Midwest as she played her clarinet and tenor saxophone.
Listen to CULLAH & THE COMRADES here: https://www.cullah.com/discography
THE SINNER & THE SAINT - pop-emo/pop-punk band from Green Bay Wisconsin
Listen to THE SINNER & THE SAINT here: https://bit.ly/3tXIZdT
Date and time
Location
Lyric Room
231 N Broadway
Green Bay , WI 54303
Refund policy