Description
Temescal Homebrewing and The Institute of Urban Homesteading present...
Hops & Herbs: Organic Gardening for Home Brewers
In this class we'll focus on how to grow, harvest, dry and store hops as well as other herbs that can be used in homebrewing. We'll cover the basics of growing brewing herbs in containers or in the ground. We'll talk about sun and shade, soil preparation, water and how to create a healthy ecosystem that requires neither pesticides nor fertilizers. We'll get information on the best hops varieties for our area and creative options for supporting the vines as they grow. We'll see strong healthy vines with hops ready for harvest and learn about the best timing and harvesting techniques. We'll spend time with other herbs you can easily grow to enhance your brews. Local brewer Jim Pesevento will be on hand to share his experience brewing with fresh hops. We'll have hops plants available for sale at the class and a list of tips and resources for you to take with you.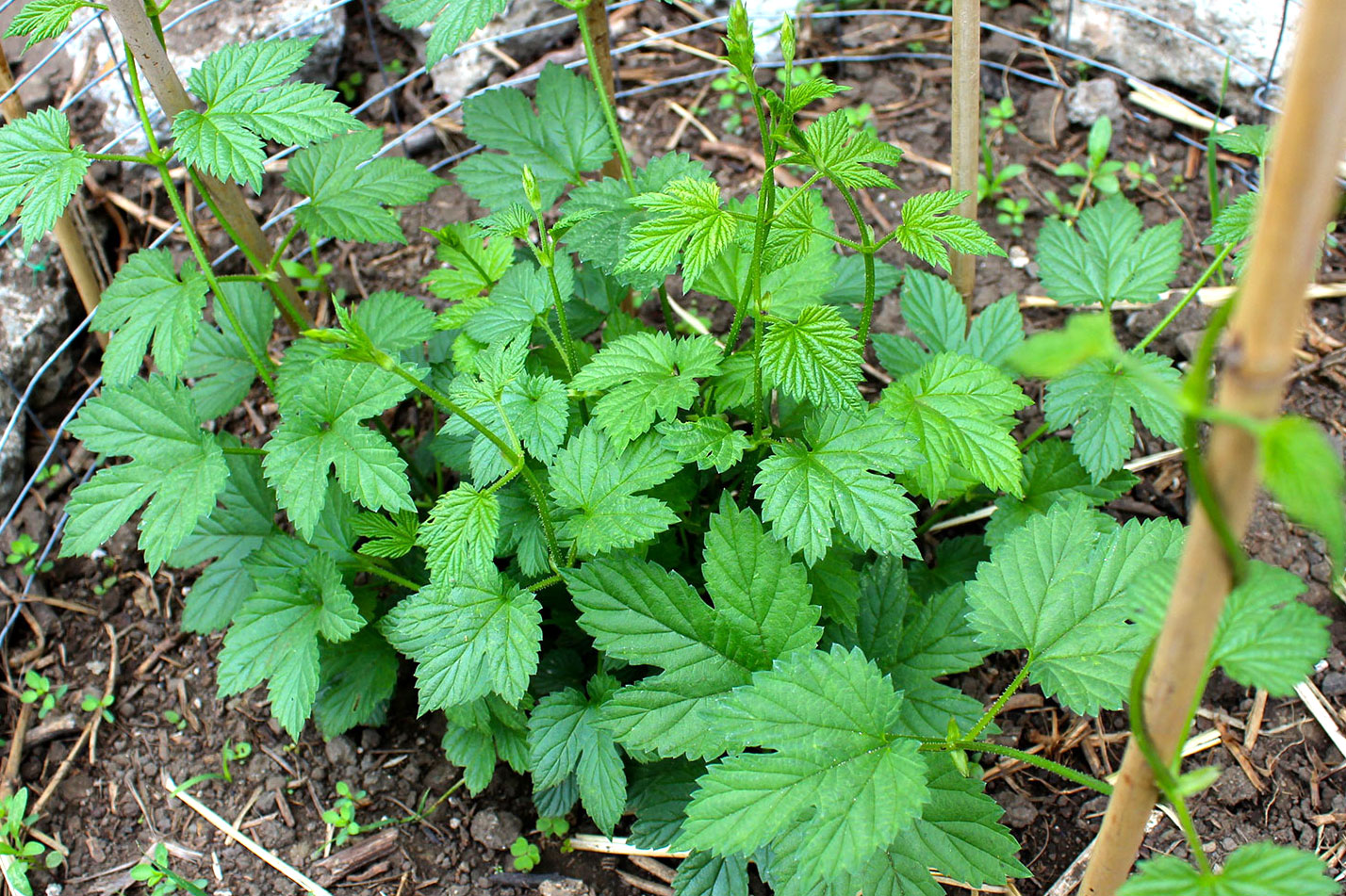 Instructor: K.Ruby Blume with Jim Pesevento
K. Ruby Blume is the founder and head instructor at The Institute of Urban Homesteading. She's also co-author of the book Urban Homesteading: Heirloom Skills for Sustainable Living. She describes herself as an educator, gardener, beekeeper, artist, performer and activist, with 20+ years experience gardening in an urban setting.
Originally hailing from the midwest, Jim Pesevento is classically trained Biochemist who moved out to the Bay Area with his wife about 6 years ago. When not teaching, he's always wondering what zany ingredient to add to his next batch of homebrew. He's also been growing hops for a couple of years and has had a "taste of heaven" after first incorporating fresh hops into his beer.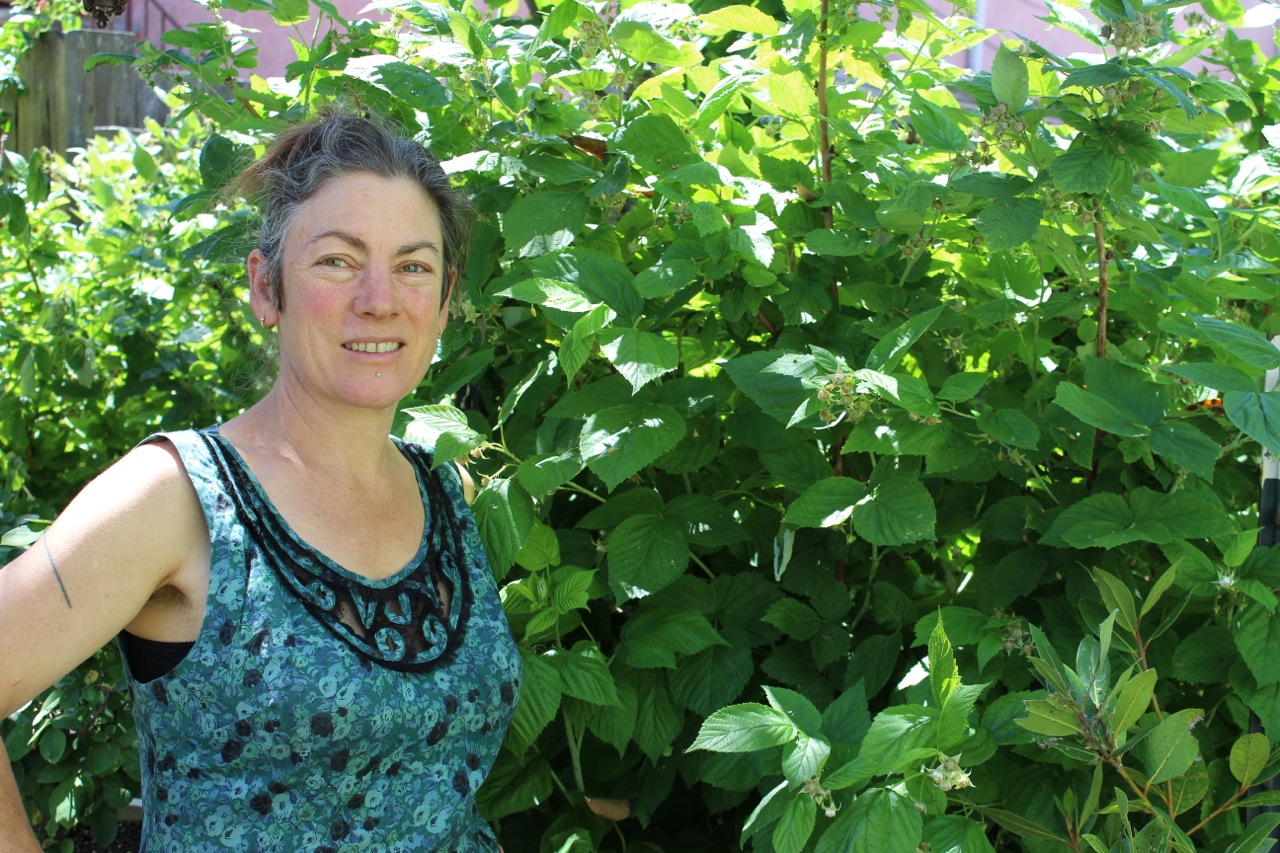 K. Ruby Blume, Founder and Head Instructor of The Institute of Urban Homesteading
About The Institute of Urban Homesteading:
The Institute of Urban Homesteading is an amazing local resource for knowledge and a way to get hands-on experience with traditional DIY skills. They offer classes in urban gardening, such as growing vegetables and fruit, mushroom cultivation and permaculture; design; classes in animal husbandry such as keeping chickens, bees, goats, and rabbits;: kitchen skills such as making cheese, fermenting, brewing, foraging. and other skills such as cooking with solar ovens, aquaponics, sewing, natural dyeing with local plants.
From the IUH site: "The Institute of Urban Homesteading is a response to current interest in food security, localization and self-determination. We are riding the wave of a massive global movement to change our relationship to food and resources. Necessary components of this movement are small-scale person-to-person, person-to-land based projects. IUH seeks to fill this need and to model sustainable, local direct-action through education. We intend to conserve both personal and global resources by staying home and tending the garden."
More info about The Institute of Urban Homesteading: http://www.iuhoakland.com
About Temescal Homebrewing:
By bringing together locally-sourced know-how, raw organic ingredients, and finely crafted tools, Temescal Homebrewing wants to make you a kitchen gourmet brewer and maybe even a craft beer revolutionary. Temescal Homebrewing is a new project based in North Oakland's Temescal neighborhood. Follow @temescalbrewing.
Visit the website at: http://temescalhomebrewing.com
Get updates about this class and find out about more classes: sign up for the newsletter.