Description
On Friday November 3rd at 7pm, St. Luke's Lutheran Church of Obelisk is proud to present two (2) musical acts for your listening pleasure. Benefitting St. Luke's Lutheran Church and its Missions in addition to Lymphoma Research Foundation.
LIVE MUSICAL PERFORMANCES LINEUP:
The Left Edge - The Left Edge is a tribute band of performers of the 50's, 60's, 70's 80's and beyond!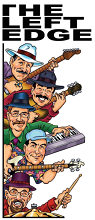 Pat & Sean Kelly - Brothers, Pat & Sean Kelly, have been performing and entertaining in the Greater Philadelphia Area for over 10 years. They specialize in acoustic live music and live DJ services.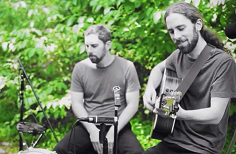 Tickets will be sold up until the event, but please purchase your ticket ASAP so that we account for enough food. Food is included in the ticket price and we'll have the following:
Assorted Veggie Tray with Dipping Sauce
Assorted Sandwiches such as Chicken salad, Ham salad, Tuna salad, Turkey salad, egg salad
Caesar Salad
Pasta Florentine
Red Skin Potato Salad
Oil and Vinegar Slaw
For those that haven't been to Union Jacks, it's an awesome venue with great food and lots of craft beer (if you're into that).
Please come out and join us to support a great cause!