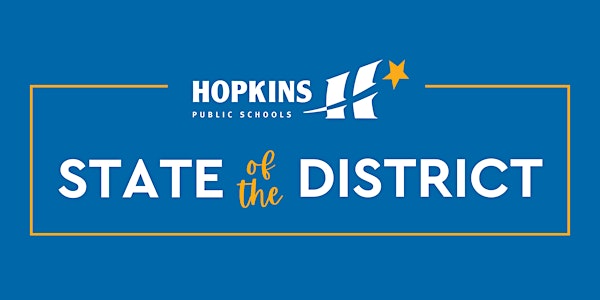 Multiple dates
Hopkins Public Schools State of the District
Join us for a comprehensive look at the present state of Hopkins Public Schools and where we are going as a school district.
By Hopkins Public Schools
Date and time
February 14 · 12:30pm - March 4 · 10am PST
About this event
Hopkins Public Schools is excited to present seven opportunities to attend a live virtual State of the District presentation throughout the month of February and into March.
Join Dr. Rhoda Mhiripiri-Reed, superintendent of Hopkins Public Schools, school board members and staff, for a comprehensive look at the present state of Hopkins Schools and where we are going. Dr. Reed will also provide a five-year progress update on Vision 2031, the District's strategic vision.
The State of the District will feature a 45-minute presentation and about 15 minutes to ask questions. Each session will provide the same content in a live format so that you can choose the virtual session that works best for your schedule. Sessions will be held virtually using Zoom.
Session Dates:
Tuesday, February 14 at 2:30 p.m.
Wednesday, February 22 at 8 p.m.
Thursday, February 23 at 1:30 p.m. and 7 p.m.
Friday, February 24 at 1 p.m.
Monday, February 27 at 6 p.m.
Saturday, March 4 at 11 a.m.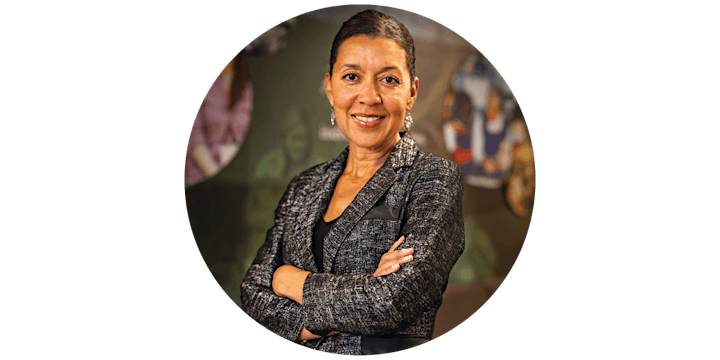 About Dr. Rhoda Mhiripiri-Reed
Dr. Rhoda Mhiripiri-Reed has served in public education for over two decades. Improving the lives of others has been a driving force throughout her life. During her time as a student at Bloomington Kennedy High School, she became intrigued with community service while in the role of a candy striper for the Minnesota Masonic Home for the elderly. While attending Yale University, she became even more involved in the community through tutoring adolescents, volunteering weekly at the local Head Start, and serving meals at a homeless shelter. These experiences helped her realize the impact that high quality education can have in young people's lives, and she decided to make education her lifelong ambition.
After graduating from Yale with a teaching license, she returned to Minnesota to begin her career as an educator. Mhiripiri-Reed taught social studies at Highland Park Junior High in Saint Paul, later served as an assistant principal at her alma mater Bloomington Kennedy, and then as a high school principal for five years at Champlin Park in the Anoka-Hennepin School District. She was soon after admitted into Harvard University's new doctoral program in Education Leadership, which resulted in a doctoral residency with District of Columbia Public Schools, building a principal training program. Before moving back to her home state, Mhiripiri-Reed served as Associate Superintendent in the Monterey Peninsula Unified District in California for three years.
Mhiripiri-Reed has served as Hopkins Public Schools' superintendent since 2016. Under her leadership, Hopkins created a bold plan to go from great to world class through a community designed strategic plan, Vision 2031, a vision of innovation to reimagine Hopkins Public Schools starting from the ground up.