HOPE2019 — Registration closed • Walk up registration at the door • Doors open at 8am

Friday, June 21, 2019 at 9:00 AM

-

Saturday, June 22, 2019 at 6:00 PM (CDT)
Event Details
Walk Up Registration accepted at the door!
Conference Information
Restoring Hope • Proclaiming Truth • Equipping Churches
Join us for a special conference filled with powerful biblical teaching, dozens of workshops, worship, and inspiring life stories of those who have dealt with same sex attraction and been transformed by the living God. We will provide opportunity to connect with others in your area to gain long-term support.
Strugglers, family members, loved ones, counselors, pastors, and lay people, this conference is for you! 

"May the God of hope fill you with all joy and peace as you trust in him, so that you may overflow with hope by the power of the Holy Spirit." Romans 15:13
Keynote Speakers
June Hunt • Alex McFarland • Juli Slattery • Phil Courson
General Information
Airports
The closest airport is Minneapolis-St. Paul International Airport (MSP)—20 miles from the conference location.
Hotels--Update: Hotel Blocks Have Been Released 
Restored Hope Network has negotiated blocks of rooms for reduced rates at several nearby hotels--Early hotel registration is highly recommended. 3 price points to choose from & cut off dates for room block rates are all the same: May 19th, 2019.
Minneapolis Marriott Northwest (5.4 miles, 11 min from venue), 7025 Northland Dr N, Brooklyn Park, MN 55428. We have negotiated for rates of $149 + tax/night with double queen rooms so that you can share a room to cut costs. This is an all-suites hotel so you could share 3 ways if one slept on the pull-out sofa. Very nice hotel with pool, fitness center, free high speed wifi, and more. Reserve your room online, here or call (763) 536-8300 & be sure to mention Restored Hope Network room block.

Hampton Inn Brooklyn Park (9.6 miles, 14-20 minutes away), 9470 W Broadway Ave, Brooklyn Park, MN 55445. We have negotiated for rates of $119+ tax/night with double queen rooms so that you can share a room to cut costs. Free hot breakfast, free wi-fi, pool & parking. Call (763) 567-7990 & mention "Restored Hope 2019" room block, or online reserve here.

La Quinta Inn & Suites Minneapolis Northwest (5.3 miles, 10 min from venue), 7011 Northland Cir N, Brooklyn Park, MN 55428, (763) 971-8000. La Quinta is directly across from the Marriott. We have negotiated for rates of $89 +tax/night. Free breakfast, wi-fi, parking & pool. To reserve, call the number above and the front desk can reserve rooms under "HOPE 2019." 
Getting to Hotels & Redeemer Evangelical Lutheran Church (venue)
The church hosting our conference is approximately a 10 minute drive from the hotels. Although there are buses in the area, we recommend that you rent a car, or use Lyft or Uber.
Another benefit for having a vehicle is the ability to sightsee in the area.
Local Attractions
Here are a few of the local attractions that you may be interesting in visiting. For a full report check out US News and World Report or Travelocity's Top 10 Things to Do in Minneapolis/St. Paul. 
Chain of Lakes --Free (rated #1 by locals as a must see in US News & World Reports)
Minnehaha Park & Falls --Free (#1 to see in the Robbinsdale area)
Stone Arch Bridge --Free (#2 in Minneapolis - St. Paul area US News) "a must-see for any architecture buff. "
Mall of America -- Largest shopping mall in the US
Minneapolis Institute of Art --Free "Sheltering more than 83,000 works of art that span more than 5,000 years..."
Target Field - Sports enthusiasts this one is for you--The Twins MLB stadium. 
Arbor Lakes Shopping area (hotels have shuttles to visit Maple Grove)
Conference Days & Hours
Fri, June 21 - 8:00am—registration opens,  9:00am-9:00pm—conference
Sat, June 22 - 8:00am—registration opens,  9:00am-6:00pm—conference.
For a more detailed schedule, please visit our conference website.
Lunch
As a courtesy to conference attendees a catered lunch will be offered at a discounted rate of $12.50 per person, per day. A top local caterer will be working with us to provide delicious homemade meals at a great price, for your enjoyment! Eating together provides opportunity to connect with new and old friends. To purchase, the option is offered during your registration for the conference. 
Friday Lunch to include: Your choice of meat or veggie sandwich or GF caprese salad, chips &  cookie.
Saturday Lunch to include: Pasta w/meat or meatless sauce or GF chicken breast, green salad & bread & brownie.
Offering
On Saturday morning, there will be an opportunity to partner with Restored Hope Network through giving financially. We wanted you to know ahead of time so that you might prayerfully consider taking part in the conference in this way.
Parking and Transportation
There is plenty of free, onsite parking at the conference venue. Each attendee is responsible for their own transportation to and from the conference, including meal times if you choose to eat lunch somewhere besides the conference venue.
Refunds

When submitting a refund request more than one month away from the conference dates, you will receive a full refund less a $25 handling fee. However, no refund will be issued to those who cancel within one month of the conference. Registered delegates who do not show up for the HOPE conference will not be eligible for a refund. To request a refund, contact info@restoredhopenetwork.org.
Media
Audio or video recording and any form of media interview are not permitted unless expressly pre-approved and in the manner approved by the Restored Hope Network Board of Directors. Under no circumstances shall attendees be solicited for interviews prior to, during, or after the conference. To request permission for interviews, contact info@restoredhopenetwork.org.
However, individual registrants (non-media) attending the conference are permitted to record portions of the conference (on the stage or workshop teachings) for their own non-commercial purposes. You may share pictures from the conference or brief recordings, if you are recording only those on the stage, or the teaching at the podium. If you take pictures with anyone else, you must be expressly granted permission by those in the pictures to post any pictures or recordings before doing so. We take your privacy very seriously. 


Questions
Questions? Contact JP: jp@restoredhopenetwork.org or call (503) 927-0869. 
Conference Agreement 
Restored Hope Network requires that all participants at the HOPE conference adhere to the following standard of conduct. Please review the Policies and Code of Conduct below and signify your understanding and acceptance by completing your registration for the conference. If you are registering someone else, registration also implies the individual's assent to abide by these policies. 
Code of Conduct 
Restored Hope Network requires that all participants at the HOPE conference adhere to standards of conduct in keeping with Christian professional standards. This includes abstaining from all forms of immoral behavior.  
It is expected that all participants attending the conference will either be in agreement with Restored Hope Network's Doctrinal statement, or will be respectful while finding out more about the beliefs and practices of Restored Hope Network.   
Disruption of the conference in any form is not acceptable, including but not limited to: interrupting conference presenters or activities; distributing literature or materials; audio or video recording by media persons at the conference that have not been pre-approved by the Restored Hope Network Board of Directors; campaigning for alternative religions, philosophical or political views; on-site demonstrations; seeking sexual contacts; harassing others; using alcohol or narcotics; or sharing registration with other persons. 
Failure to abide by this code of conduct is grounds for immediate dismissal from the conference. Persons asked to leave for violation of the Code of Conduct will not be eligible for refunds.   
Restored Hope Network reserves the right to refuse any delegate their registration, or to remove a delegate from the conference. This is especially so if there is reasonable cause to believe that he or she may endanger themselves or others by attending, or has endangered themselves or others in attendance. Persons removed from the conference under these circumstances will not be eligible for refunds.  
Minors Under 18
Individuals under 18 are allowed when accompanied by parent or guardian. No counseling will be provided for minors.  
Changes to Policies
In the event that Restored Hope Network is required to change any of these stated policies, changes will be made on the official conference website, this registration page, and conference delegates will be notified by email of such changes. 
Policy Agreement/Liability Release 
"I understand and acknowledge that Restored Hope Network holds to a traditional, biblically-based view of scripture affirming heterosexuality as God's created intent, and that this viewpoint will influence—and be expressed throughout—this conference. I further understand that the subject matter at the HOPE conference deals with sensitive topics and opinions which may or may not align with my worldview, and which also may touch on emotional or spiritual issues that are critical to me and thus may be unsettling. I voluntarily and personally assume responsibility for my participation in any and all aspects of the conference, and I release Restored Hope Network, its board, members, and any other conference teachers or contributors from any claims whatsoever for damages alleged as a direct or indirect result of participation in this conference."
All participants at the HOPE conference must be familiar with, and in agreement with, the Code of Conduct outlined above. Signify your understanding and acceptance of all Conference Policies and the Code of Conduct by completing your registration for the conference. If you are registering someone else, registration also implies the individual's (individuals') assent to abide by these policies.
Questions
Questions? Contact JP: jp@restoredhopenetwork.org or call (503) 927-0869. 
____________________________________________________________________________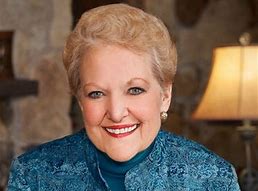 June Hunt 
June Hunt, M.A., is an author, singer, speaker and founder of Hope For The Heart, a worldwide biblical counseling ministry. Her lifework has yielded landmark contributions in the field of Christian counseling. Hope For The Heart, which she founded in 1986, offers biblical hope and practical help – through biblical counsel, coaching and context for contemporary concerns – in more than 60 countries on 6 continents.
Early family pain was the catalyst that shaped June's compassionate heart. Later, as a youth director, she became aware of the need for sound biblical counsel. This led June to a lifelong commitment to providing God's Truth for Today's Problems.
After years of teaching and research, she developed Counseling Through The Bible, a scripturally based counseling course addressing 100 topics, such as marriage and parenting, depression and anger, stress and suicide. Now a 5-volume set, the Biblical Counseling Library helps people move from wrong thinking to right thinking … and from wrong living to right living.
These 100 Biblical Counseling Keys have become the foundation for the ministry's steady expansion, including the 2002 creation of the Biblical Counseling Institute (BCI) initiated by Criswell College, where June earned her Master of Arts degree in counseling. Each conference – now renamed the Biblical Counseling Intensive – provides training for everyone, including pastors, counselors and caring people seeking to understand more about the featured topic in order to help themselves or to help those in their circle of influence. Each year June leads several BCIs.
The Biblical Counseling Keys are also the foundation for the ministry's two award-winning radio programs. Hope For The Heart is an award-winning, half-hour teaching broadcast showcasing June's topical training before a live audience. Hope In The Night is a live 1-hour call-in counseling program that helps people untie their tangled problems with biblical hope and practical help. Through her warmth, wisdom and gentle candor, June prompts penetrating dialogue with listeners, often with life-changing results.
The ministry is growing internationally. Many Hope For The Heart resources have been translated into over 30 languages with more translation requests coming in yearly. Selected Biblical Counseling Keys, translated into Russian (our first international language) received the "Best Book of the Year" award when first launched, and distribution continues to Russian‑speaking countries today. Hope For The Heart partners with indigenous ministries, often in difficult-to-reach countries, to imbed tools and training to help them counsel, disciple and share the hope of Christ. Hope For The Heart reaches Chinese and Spanish language speakers around the globe with online counseling and training options. We are crossing borders and language barriers by reaching into homes and hearts with the message of hope in Christ and application of God's Word.
In 2008, Hope For The Heart partnered to create two new Chairs of Biblical Counseling – at Criswell College in Dallas and Southwestern Baptist Theological Seminary in Fort Worth, Texas. The Biblical Counseling Library is required curriculum for counseling students at these schools, as well as others.
June has written numerous books, including Bonding with Your Child through Boundaries, Bonding with Your Teen through Boundaries, and Caring for a Loved One with Cancer, which comes from her own experience as a cancer survivor. June is also a contributor to The Soul Care Bible and the Women's Devotional Bible. Other trade books include: How to Forgive … When You Don't Feel Like It, the Counseling Through Your Bible Handbook – a distillation of 50 of the ministry's most popular Biblical Counseling Keys – the popular devotional Seeing Yourself Through God's Eyes, the Biblical Counseling Reference Guide, How to Handle Your Emotions, The Answer to Anger, How to Rise Above Abuse, Hope for Your Heart, How to Defeat Harmful Habits and How to Deal with Difficult Relationships.
June is always on the go! Whether as a guest professor at colleges and seminaries or as a conference or broadcast speaker, she is grateful for every opportunity to share the hope of Christ, both nationally and internationally. Her passion to help others through biblical counsel is fueled by her joy in seeing a life changed through Christ. She teaches and counsels on a wide range of topics, such as abuse recovery, forgiveness, self-worth, and many more.
As an accomplished musician, June has been a guest on various national television and radio programs, including the NBC Today show. She has toured overseas with the USO and has been a guest soloist with the Billy Graham Crusades. She currently has five CDs. The first three, Songs of Surrender, Hymns of Hope and The Whisper of My Heart, all reflect her message of hope. The fourth CD, The Shelter Under His Wings, features 50 comforting verses from the Psalms spoken against a soothing instrumental backdrop that brings solace to the soul. She also has a CD celebrating Christ's birth in song, The Hope of Christmas.
June's work has earned accolades from numerous groups. The National Radio Broadcasters (NRB) has presented June and the ministry of Hope For The Heart with several awards. In 1986, the NRB honored the Hope For The Heart broadcast as the "Best New Radio Program" with the Genesis Award. In 1989, the broadcast received the "Radio Program of the Year" award. In both 2010 and 2018, the ministry was the recipient of the NRB Award for International Strategic Partnerships. In 2011, June received the NRB's Board of Director's Award and in 2012, the "Radio Impact Award." In 1991, June received an honorary Doctor of Law degree from Criswell College and in 1993, an honorary Doctorate in Literature from Dallas Baptist University. In 2008, June was the recipient of Women in Christian Media's "Excellence in Communications" award and the "Lilly Reintegration Award" for her work to help those battling mental illness. In 2012, she received the Advanced Writers & Speakers Association's "Golden Scroll Lifetime Achievement Award."
In 2010, as founder and Board Chair of The Hope Center, June Hunt realized her vision of a permanent home for over 40 nonprofit Christian ministries – each with a shared commitment to stewardship, synergy and service. The Hope Center is also home to HOPEworks, the counseling division of Hope For The Heart, where individuals can find help, hope and healing through the caring and wise counsel of dedicated, licensed professional counselors.
Whether writing, speaking or singing, June Hunt is dedicated to presenting God's Truth for Today's Problems. Using sound, biblical methodology, inspired by Romans 12:2Open in Logos Bible Software (if available), she readily shares the truth that a changed mind produces a changed heart … and a changed heart produces a changed life.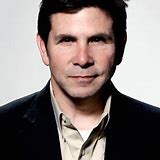 Alex McFarland
As a speaker, writer, and advocate for Christian apologetics, Alex McFarland has spoken in hundreds of locations throughout the US and abroad. He has preached in over 1,500 different churches throughout North America and internationally, and has been featured at conferences such as The Billy Graham School of Evangelism, Focus On The Family's Big Dig, Josh McDowell's True Foundations events, California's Spirit West Coast, and many more.
He has been interviewed on Fox and Friends (the most widely-watched morning show in the US), the Alan Colmes Show, "The Strategy Room", Billy Graham's Decision radio broadcast, by James Dobson (Focus On The Family radio), NPR's All Things Considered, The New York Times, The Washington Post, Chuck Colson's Breakpoint broadcast, CBS, FOX, NBC news, SRN news, the Associated Press (AP) wire service, LA Times, Boston Herald, the BBC, OK- Celebrity News Magazine, Prime Time America, CBN, CSPAN, Bible Broadcast Network, La Vie (France), Christianity Today, Charisma, On Mission, and by numerous other media outlets as well. In a 2009 story, CNN said, "Alex McFarland is an expert on world religions and cults." Beginning in 1991, Alex pioneered apologetics conference formats designed to equip teens and adults to defend their faith. Attendees of all ages began to attend Alex's "Truth For A New Generation" events, eagerly learning from scholars such as Josh McDowell, Ravi Zacharias, Lee Strobel, Chuck Colson, and others.
In 2006 Alex was named third president of Southern Evangelical Seminary and College, located in Charlotte, NC. He served in this role for 5 years, during which time the school saw unprecedented growth under his leadership. Prior to this, Alex had served as Focus On The Family's first-ever Director of Teen Apologetics.
In his home state of NC, Alex McFarland was named one of "Forty Leaders Under The Age of Forty," by the Jaycees. Alex is the only evangelist known to have preached in all 50 states in only 50 days, through his "Tour Of Truth." This crusade across America included 64 evangelistic services and became the subject of Alex's first book.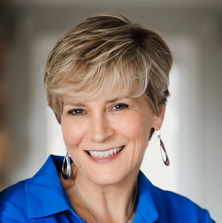 Dr. Juli Slattery
Dr. Juli Slattery is a clinical psychologist, author, speaker and the president/co-founder of Authentic Intimacy. Juli earned her college degree at Wheaton College, an MA in psychology from Biola University, an MS and a Doctorate degree in Clinical Psychology from Florida Institute of Technology.
From 2008-2012, Dr. Slattery served at Focus on the Family writing, teaching, and co-hosting the Focus on the Family daily radio broadcast. In 2012, she left Focus on the Family to start Authentic Intimacy, a ministry devoted to reclaiming God's design for intimacy.
Juli is the author of ten books, host of the weekly podcast "Java with Juli", and a member of the board of trustees for Moody Bible Institute. Juli and her husband Mike are the parents of 3 sons; they live in Akron, Ohio.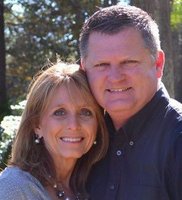 Pastor Phil Courson
Phil Courson is the Founding and Senior Pastor of Abundant Grace Community Church in Gainesville, FL. He has been in pastoral ministry for over 30 years. Phil has been involved with full-time ministry since 1986, and began Abundant Grace in 1997 after serving on the pastoral team of Metro Life Church in Orlando, Florida for 7 years. Phil is Vice President of the Alachua County Christian Pastor's Association. He also serves on the board of directors of Restored Hope Network.  
Throughout his time in ministry, he has counseled and cared for people with sexual and relational brokenness. He loves to see the power of God take broken people (like himself) and turn them into freedom-walking, life-empowering believers for the gospel of Jesus Christ.
Phil is married to Kay (July 1982) and they have 5 children and 1 grandson. Phil enjoys most sports, reading books, and spending time with Kay and his family, especially his grandson!
When & Where

Redeemer Evangelical Lutheran Church
4201 Regent Avenue North
Robbinsdale, MN 55422


Friday, June 21, 2019 at 9:00 AM

-

Saturday, June 22, 2019 at 6:00 PM (CDT)
Add to my calendar
Organizer
Restored Hope Network is an interdenominational coalition of Christian ministries serving those who desire to overcome relational and sexual issues in their lives and those impacted by such behavior, particularly homosexuality.  We work alongside the body of Christ, the Church, and to connect those seeking help with local member ministries and other resources that are available, as well as support, equip and connect the local member ministries.