Description




Surgical Oncology Keynote Speaker: Sarah Boston, DVM, DACVS
Associate Professor – Surgical Oncology
Sarah graduated from the Western College of Veterinary Medicine in 1996. She completed a rotating internship at the University of Guelph the following year and then spent 3 years in general practice before returning to the University of Guelph for a residency and DVSc in small animal surgery. She became board-certified with the American College of Veterinary Surgeons in 2004. Sarah then completed a Postdoctoral Fellowship in Surgical Oncology at Colorado State University in 2005. Sarah was on the faculty at the University of Guelph for 5 years before moving south to the University of Florida where she is an Associate Professor of Surgical Oncology. She is the Past-President of Veterinary Society of Surgical Oncology and has authored numerous journal articles on surgical oncology. Sarah is also a published author and cancer survivor. Her first book Lucky Dog: How Being a Veterinarian Saved my Life, was published by the House of Anansi Press last year.
Education
Doctor of Veterinary Science University of Guelph 2003

Doctor of Veterinary Medicine University of Saskatchewan 1996
Honors
President, Veterinary Society of Surgical Oncology
Advanced Clinical Training
Fellowship in Surgical Oncology Colorado State University 2005

Residency in Small Animal Surgery University of Guelph 2003

Small Animal Rotating Internship University of Guelph 1997
Research Interests
Osteosarcoma

Hemangiosarcoma

Soft tissue sarcoma
Staging of cancers
Agenda
9:00 -9:30am:
Registration and Breakfast with Sponsors
9:30 -10:30am:
Pitfalls in Surgical Oncology - How to avoid them - Dr. Sarah Boston, DVM, DACVS
10:40 -11:40am:
A Multimodal Approach to Hepatic and Bladder Tumors- Dr. Craig Clifford and Dr. Steve Mehler
1:00-2:00pm: Feline Injection Site Sarcoma - What can we do? - Dr. Sarah Boston, DVM, DACVS
2:00 -3:00pm: Panel Discussion with

Medical & Radiation Oncologists and Surgeons
- Drs. May, Bretz, Vickery, Haney and Mullin
3:00pm Questions and Closing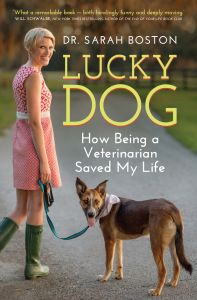 Thank you to our event sponsor!

"This program 1008-30938 is approved by the AAVSB RACE to offer a total of 4.00 CE Credits (4.00 max) being available to any one veterinarian: and/or 4.00 Veterinary Technician CE Credits (4.00 max). This RACE approval is for the subject matter categories of:
Category One: Scientific using the delivery method of Seminar/Lecture. This approval is valid in jurisdictions which recognize AAVSB RACE; however, participants are responsible for ascertaining each board's CE requirements. RACE does not "accredit" or "endorse" or "certify" any program or person, nor does RACE approval validate the content of the program."