Description
Join Hope Veterinary Specialists as we welcome keynote speaker, Dr. John Rossmeisl, from Virginia Tech University to the area for our Neurology Symposium at The Inn at Villanova on Sunday, September 23, 2018.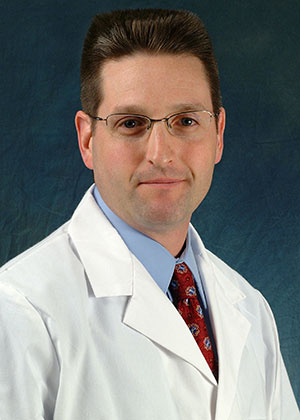 Keynote Speaker: John H. Rossmeisl Jr., DVM, MS, DACVIM (IM & Neurology)
A member of the Virginia Tech faculty since 2003, Rossmeisl's research has been dedicated to the development of new therapies for malignant brain tumors, which represent some of the most aggressive types of cancers of both dogs and humans. His work is helping both veterinary and human patients, and he is considered to be among the top researchers in the world in the area of canine neuro-oncology.
Rossmeisl has been the author or co-author of 92 peer-reviewed publications and 15 book chapters. He has given 68 scientific presentations in a variety of regional, national, and international venues, including France, Slovenia, Chile, Italy, and Great Britain. His research program has been recognized by two prestigious National Institutes of Health grants.
Rossmeisl received his bachelor's degree from the University of New Hampshire, a doctor of veterinary medicine degree from Auburn University, and a master's degree from Virginia Tech. He is board-certified in both neurology and small animal internal medicine by the American College of Veterinary Internal Medicine.
---
8:30am-9:30am- Breakfast & Registration Opens
9:30am-9:40am- Welcome & Introductions
9:40am-10:40am- Dr. John Rossmeisl- How I Treat Status Epilepticus
10:40am-10:50am- AM Break (10 minutes)
10:50am-11:50pm- Dr. David Brewer - Overview and Potential Applications of Nutritional Ketosis
11:50am-12:50pm Lunch (1 hour)
12:50pm- 1:50pm- Dr. John Rossmeisl - Neurological manifestations of canine and feline endocrinopathies
1:50pm- 2:00pm- PM Break (10 minutes)
2:00pm- 3:00pm- Dr. Siobhan Haney - Stereotactic Radiation Therapy for Brain Tumors
This program is pending approval of four (4) CE credit hours.