Hope Is Real Gratitude Party
About this event
So many things to be thankful for! On May 9th I am turning forty! I have a fancy, new website, and a new book, "Hope Is Real: Radical Recovery Prayers." In gratitude, I am hosting an online event where people can share their own gratitude, what makes them feel good, and what keeps them going. I will read poems from my book, and will give a tour of my new website. There will also be time for others to share poems or phrases that make them feel grateful and positive. I will be selling t-shirts with my logo on it. You can order a shirt up through the end of the event. T-shirts are $20 on 100% cotton fabric.
Zoom Meeting Info:
***Meeting ID: 853 0524 4083 Passcode: 408261****
To donate or pay for t-shirt:
CashApp: $hopepersists
Paypal: kcjones899
Venmo: @Corey-Jones-20
Zelle: 678-787-1294
Patreon: patreon.com/hopeisreal
Feel free to text me if you have questions at 678-787-1294
hopepersists.com
@BrightHopeArt on Instagram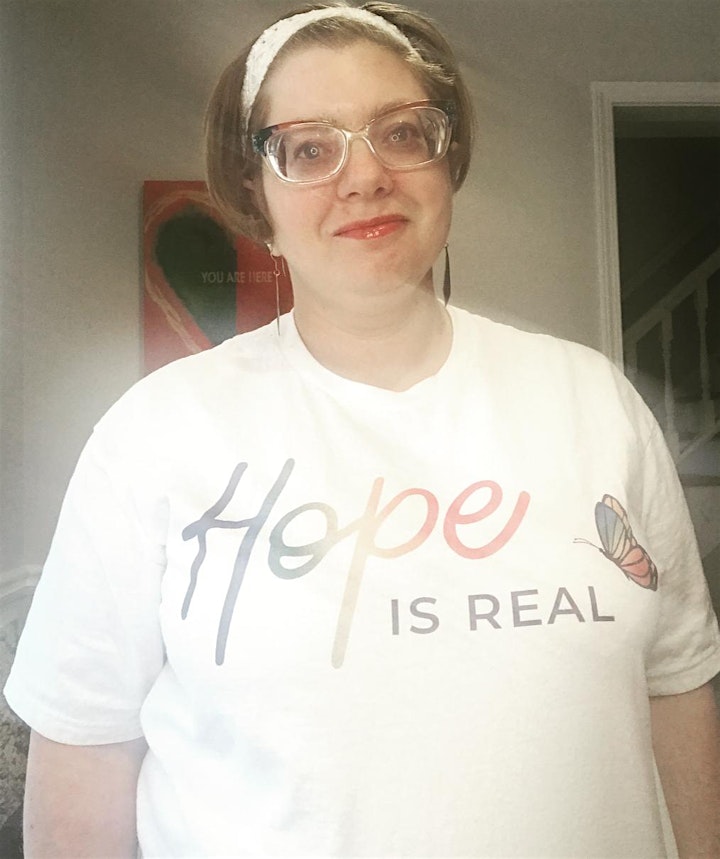 Organizer of Hope Is Real Gratitude Party
Hello!  I am a CPS that runs the blog, Hope Is Real.  I do mental health presentations and art workshops.