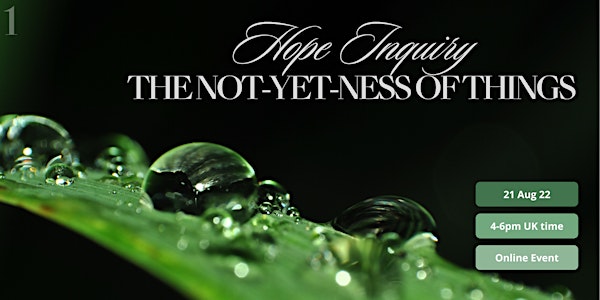 Hope Inquiry: The Not-Yet-Ness of Things
An invitation to encounter where things are for you, within you and each other. How many possibles have you yet to encounter here and now?
About this event
This is a gathering in the middle of things. I invite you to join me in this intentional encounter with the gut and to touch without touching human connections - to know, to love and to heal.
This offering does not come with any formal qualifications in psychotherapy, mindfulness and psychology on my part. I do have a doctoral philosophy in education, but what I would like to bring to this gathering are those parts of me that tug the heart and gut of being - mine and yours, in whatever way possible. This is an invitation to connect in the middle of our being. I could not resist or perhaps I am too impatient to wait to have the 'right qualification' to create this space. And so here I am, daring to create a space for human connections.
I am not a writer not in the sense or arrangement of things you would expect a writer to be or hae. I have no published novels or poems. I could say though that I have written journal articles, lessons and essays for those I call my students. In this way, I am indeed a writer. And at the same time, I am not-yet a writer, because there is so much in the middle of things that I want to disentangle, uncover, feel, hear and re-discover so we (I) can come alive fully.
The 2 hours will be facilitated with story-telling and story-writing with whatever ways we are willing to do so.
If the space is right for you and you want to encounter others who are perhaps searching, stuck (as I was) in the middle of things, do register and join me. Looking forward to the possibles that our connections may offer us.
There are 15 places for this event. Please book your place. If you need to get in touch, do so via email - judith.g.enriquez@gmail.com. Thank you.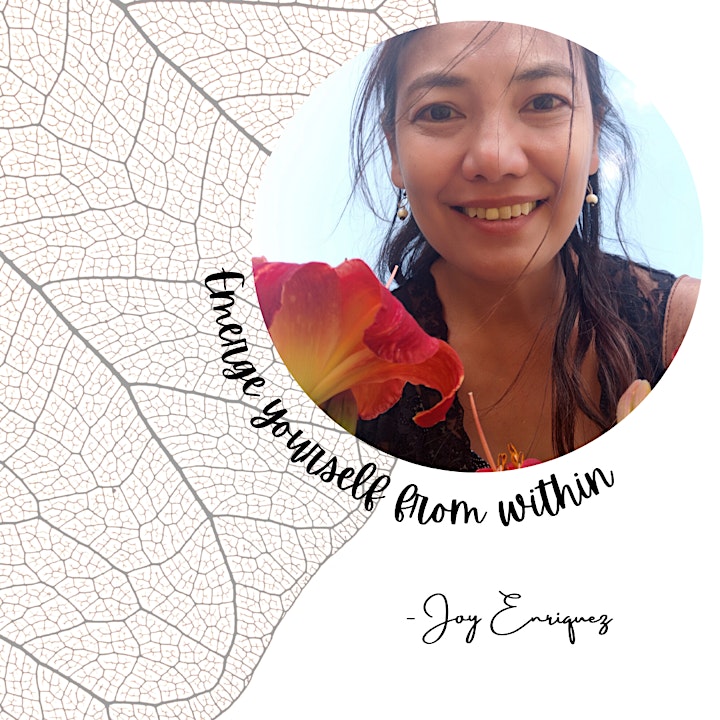 Call me Joy - the name my father bestowed upon me. I have been at work in educational institutions all my life in the Philippines, Malaysia, US, Australia and the UK - as a student and educator. I have been teaching in institutions of higher education for the last 27 years. The pandemic has pushed my 'institutionalised' self into other spaces of knowing and being as an educator.
Hope Inquiry and this invitation is the result of allowing myself to get stuck in the middle of things. I simply invite you to join me.