Description
Event Overview:
In this one day retreat, during our delightful Canadian Spring season at the lovely Elmhurst Inn and Spa with beautiful nature and soothing water fountains, you will have an opportunity to dedicate some time for your health and well-being.
As women, we are naturally nurturers and care-givers and so it is essential to take the time to care for ourselves and prioritize our health and well-being so that we not only survive, but thrive. And also so we can continue to give and be there for the people we love most in a way that is healthy and sustainable.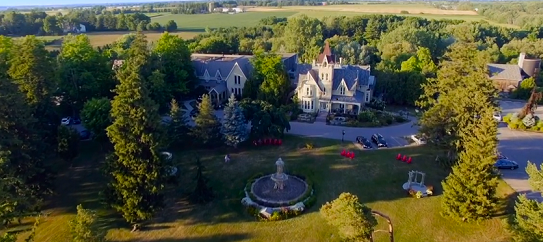 All of us face challenges in our journeys - whether they be physical or health related, social, professional, psychological, spiritual, financial, etc. This retreat aims to provide a space that supports hope and healing in a community setting.
We not only need this space for self-care and growth, we deserve it.
Spring is a time for renewal and rejuvenation and we hope this retreat will provide you with an opportunity to do just that. We have two exciting workshops (details below) for you by two wonderful speakers, which will include time for reflection, journaling and interactive exercises (inside and outside weather permitting). We would be honoured if you could share part of your journey to hope and healing with us! The core event will be from 9:30-3:30 with time to socialize for half an hour before and after.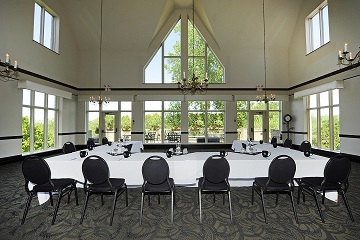 The picture above is the beautiful meeting room we will be in, which has a deck looking out onto the vast greenery on the site.
Please Note:
*Your ticket includes the two workshops, a morning and afternoon snack with coffee/tea as well as a lunch buffet and any workshop materials. Any additional services such as those offered at the spa are not included.
*Tickets available until April 20, 2018.
*We are not able to provide childcare accommodations at this event so we thank you for ensuring you have accommodations if this applies:)


---------------------------------------------------------------------------
Workshop 1: Heal Your Heart with Self-Compassion; Heal Your Soul with Healthy Self-Love
-By Raghad Ebied (B.A., B.Ed., MSc.), Transformational Speaker & Writer, Education & Training Consultant (For more information, please visit www.RaghadEbied.com)
Many times we treat others with more compassion and love than we would treat our own selves. This workshop will share information and strategies based on research, personal experience, and spiritual principles, which encourage you to practice self-compassion and healthy self-love. Self-compassion is characterized by treating yourself with the same kindness you would treat a dear friend, and has been shown by research to increase your happiness, well -being, and willpower. Healthy self-love entails honouring and caring for your heart, body, mind and soul and is an important step in pursuing a fulfilling spiritual path.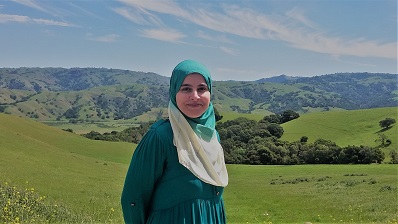 -------------------------------------------------------------------------
Workshop 2: Your Body Whispers… Before they turn into screams!
-By Dr. Amira Ayad, Pharmacist by Profession, Ph. D in Natural Health, Spiritual Care Counselor in Training, Author of Body Whispers and Healing Body & Soul (For more information, please visit www.amiraayad.com)

This Body Whispers® session is about your thoughts, emotions, lifestyle, and beliefs; about their relationship to health and illness. This workshop challenges you to dig deeper into the root cause of your pains or concerns; to explore the associated thought patterns, beliefs, and behaviors; and then take positive steps towards self-healing by integrating and harmonizing all of You: Body, Mind, Heart, and Soul.
Please Note: We need a minimum of 15 participants to proceed with the event and a maximum of 30 spots are available. Refunds will only be available if event is re-scheduled to another date due to enrollment (Confirmation will be sent to participants on April 1st). If you are unable to attend, you may pass on your ticket to a friend or family member:)
DISCLAIMER: This event is not meant to replace the care of a professional counselor, therapist or other healthcare professional. While we are passionate advocates for women's health and well-being we recognize that situations such as clinical depression or serious diseases need individual and specialized attention which we are not able to provide at this event. With this in mind, everyone is still welcome to attend this event which is intended to provide general guidelines for women's health and well-being and an inspiring experience, in a group setting.
Hotel Accommodations
If you wish to stay overnight before and/or after the event, you may visit http://www.elmhurstinn.com/ to make your booking, or you may wish to book online using booking.com or expedia.ca (Though these may not have the discounted group rate). There is no obligation to stay overnight as this is a daytime retreat only, so this is optional:) If you wish to stay overnight, please ensure you book as soon as possible as this is a popular destination in the Spring - a limited number of rooms have been blocked for this event until April 1st; however, please consider booking as soon as possible to ensure availability. Also if you wish to book any of the spa treatments at your cost, please do so as early as possible to ensure availability. Please consider all cancellation policies for guestrooms and spa treatments as each participant is individually responsible for their booking and any cancellation charges which may apply. If you book a guestroom directly with the hotel and you cancel after April 3rd, charges will apply. There may be different cancellation policies if you book online using another platform such as booking.com or expedia.ca. Please inquire about cancellation policies for spa treatments if you will be booking any.

The discounted group rate given by the venue, which includes a full hot breakfast buffet, for Thursday May 3rd is is $125 for single occupancy and $140 for double occupancy. The room rates for Friday May 4th are $179 for single or double occupancy.