Hope and Recovery in Suicide Care: Clinical work to resolve suicide risk

Friday, November 1, 2019 from 8:30 AM to 4:00 PM (CDT)
Event Details
CEUs are available for this conference.
Hope and Recovery in Suicide Care presents an overview of clinical interventions for suicide risk with a focus on treatment strategies for ongoing psychotherapy. Improvements in the standardization of suicide risk assessment and management provide clinicians with strategies to manage an acute suicide crisis, but after these initial interventions are completed, clinicians are not always clear on the next steps for effective intervention.
This workshop will establish a foundation for current best practices in suicide risk assessment and management by reviewing recommendations from national oversight agencies. The focus will then turn to establishing a theoretical basis for how some people, in response to stressful circumstances and emotional distress, interpret the circumstances and experience the distress in ways that lead to suicide as an option. Based on this understanding, participants will learn treatment strategies to target these direct drivers of suicide in a manner that restores hope and facilitates recovery.


Workshop Agenda
8:30 a.m. Registration

9:00 a.m.
A. Overview and rationale
• Suicide care vs. suicide prevention
• Successful models of care
• Clinical interventions for suicide risk: Risk detection, assessment, management, treatment and follow-up
B. Assessment of suicide risk
• Risk assessment vs. prediction
• Risk factors, protective factors and warning signs
• Cultural factors and suicide risk
• Standardized assessment tools: PHQ-9, Columbia Suicide Severity Rating Scale


10:30 a.m. Break


10:45 a.m.
C. Management of suicide risk
• Fostering connectedness
• Treatment of co-occurring mental health and substance use conditions
• Safety Planning
12:00 p.m. Lunch


1:00 p.m.
D. Treatment of suicide risk
• Management vs. treatment of suicide risk
• Indirect vs. direct drivers of suicide
• Treatment of direct drivers: Interpersonal theory,
cognitive theory, emotion dysregulation

2:30 p.m. Break


2:45 p.m.
E. Chronic suicidality
• Operant vs. respondent suicidality
• Functions of suicidality
• Clinical care with chronic suicidality
• Next steps…

4:00 p.m. Adjourn
Presenter: Dr. Jeffrey Sung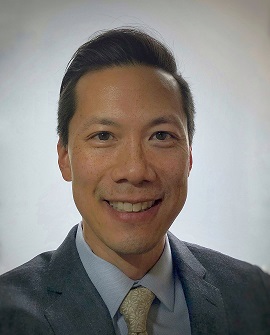 Dr. Sung is an acting instructor with the University of Washington Department of Psychiatry
and Behavioral Sciences. Since 2002, his clinical responsibilities have included direct service
and consultation in the care of individuals facing homelessness, medical illness, substance
use and psychiatric conditions. He has taught psychodynamic theory, clinical interventions
for suicide risk and managing responses to patient suicide to mental health clinicians,
physicians and other health care professionals. In addition to work with the university, Dr.
Sung maintains a private practice and consults on policies related to firearm suicide.
Save This Event
When & Where

Wilder Center (Amherst H. Wilder Foundation)
451 Lexington Parkway North
Saint Paul, MN 55104


Friday, November 1, 2019 from 8:30 AM to 4:00 PM (CDT)
Add to my calendar
Organizer
Canvas Health: Providing Hope, Healing, and Recovery to the people we serve. CanvasHealth.org
Amherst H. Wilder Foundation: Here For Good. Improving lives today and for generations to come. Wilder.org