Description
Välkommen till Hop Sheds öl-festival för tredje året i rad.
---
---
Kolla på 2018 beerfest har
https://www.instagram.com/p/Bm8-DOFlqUz/?igshid=qflq27bne07
---
---
(English text below)
Nu är det dags för Hop Sheds årliga ölfestival för tredje året i rad!
I år tänker vi hålla den strax utanför Visby på vår egen uteservering vid Hop Shed Brew Pub lokaliserat på Stora Hästnäs. Denna sommar kommer festivalen bli ännu bättre då vi satsar på mer mysfaktor och har bjudit in ännu flera nya spännande bryggerier, god streetfood, skön livemusik och fler öl-älskare!
Evenemanget äger rum under dessa dagar:
Lördag 13 Juli (2 pass)
12.00-17.00

18.00- 23.00
I år är alla välkomna, stora som små. Vi kommer att dela ut armband till dom som är gamla nog att få dricka alkohol. 18 års ålder är gränsen som gäller och man får sitt armband i samband med drinkbiljetterna. För dom små kommer vi att anordna ponnyridning och andra roliga aktiviteter.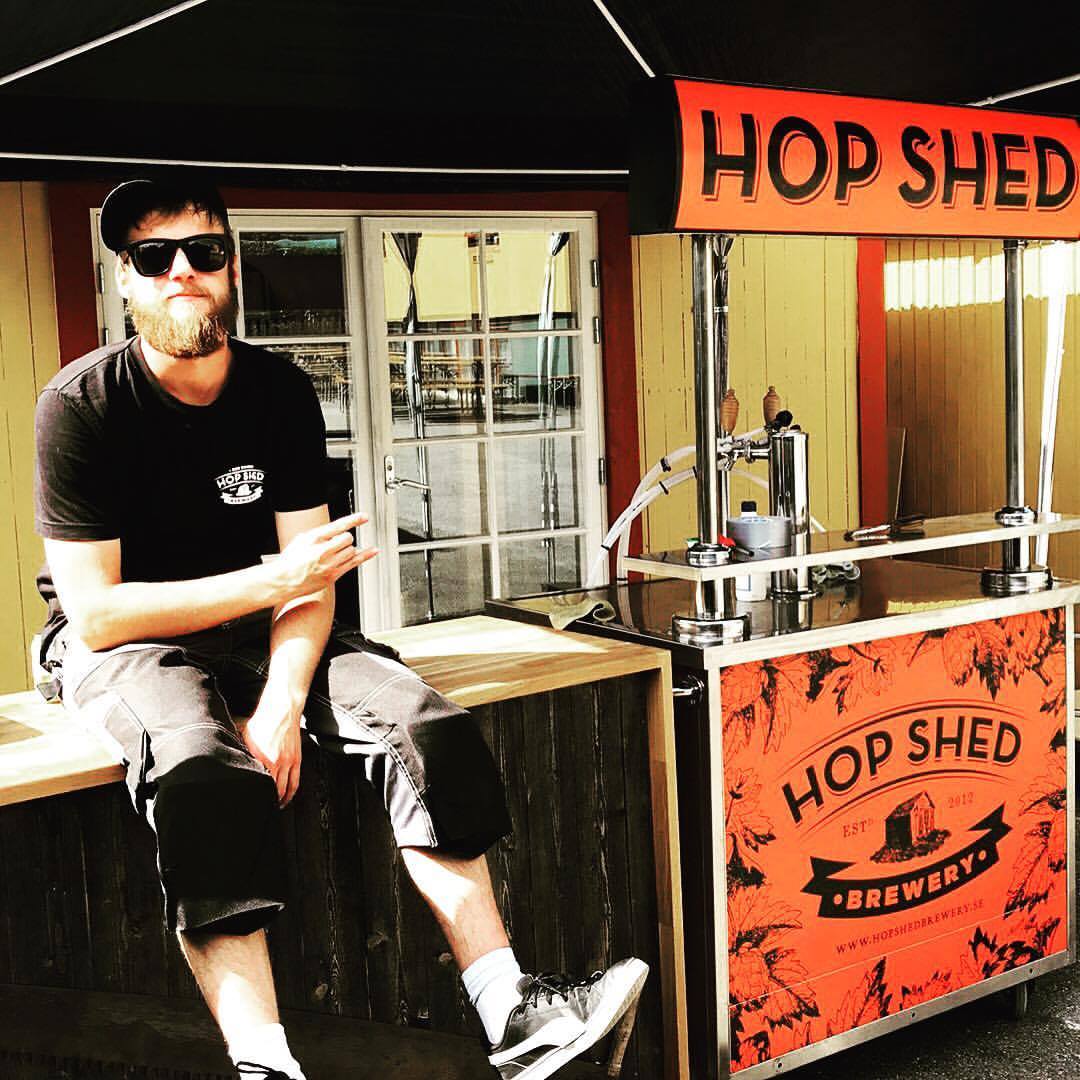 En supersköna dag med goda öler, grym mat samt band som spelar stämningsfull musik.
Vår line-up med bryggerier ser stark ut och dessa har redan bekräftat sin medverkan:
Hop Shed Brewery (Gotland)


Nordic Kiwi Brewers (Stockholm)

Hop Notch (Stockholm)


Alskute Farm & Brewery (Gotland)


Lost Island Brewery (Gotland)


Brewski (Helsingborg)


Gotlands Bryggeri (Gotland)


Burgsviks Bryggeri (Gotland)


Keane brewery (Stockholm)


Snausarve Gårdsbryggeri (Gotland)

Brewing Költur Bryggeri (Stockholm)


Järvsö Bryggeri (Järvsö)

We want to get you to the festival safely, so this year we are offering a free shuttle bus in collaboration with Gadds buss.
The service runs free of charge.(ink in ticket price)
Pickup and drop off from östercentrum (taxi rank)
Bus leave öster every 15-20 minutes. Bus service will even drive people from festival, back to öster. Operating during the following times.
1130-1330 shuttle Öster-Hästnäs
1700-1900 shuttle Öster-Hästnäs
23.00-24.00 shuttle Hästnäs-Öster (obs limited plats)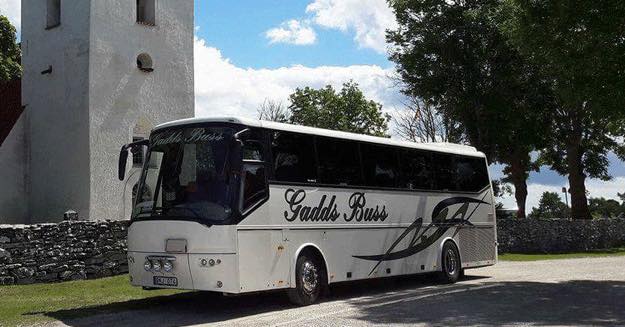 Biljetter finns redan nu att köpa.

Endast en liten andel av biljetterna kommer att kunna köpas vid dörren och kommer där att kosta 250:-/st.
Förköpsbiljetterna kostar 200:-/st. (Obs plus avgift) Eget glas kommer att ingå.

I biljettpriset ingår ingen dryck utan den finns till för att täcka kostnaderna för säkerhetspersonal, musiker, toaletter, vatten och el etc…
Biljetthäften för öl kostar 150:- och innehåller 5 st. biljetter.
Dessa biljetter säljs endast i kompletta häften.
Biljetterna är giltiga hos samtliga bryggerier på festivalen och en biljett ger dig 15cl flytande hantverk.
Ida Andersson Band Spelar live mellan 18.00-20.00
Utomhusfestival
Vi kommer att ha ett stort tält för festivalen men ta med tåliga kläder ifall vädret inte är med oss.
Egen solstol
Detta är ju en öl-festival och den sköna känslan vill vi såklart rida på hela vägen så ta gärna med din egen solstol, luta dig tillbaka och njut av skön musik, goda öler och god mat.
Du måste vara 18 år och uppåt för att få dricka öl inne på festivalen. Du får ett armband som bevisar att du är behörig.

Körkort eller annan giltig ID-handling måste uppvisas.

Inga återköp av biljetter gäller om du blir nekad inträde så kom inte påverkad.
Detta är en festival som erbjuder öler tillverkade av passionerade hantverkare.
Om du maximalt ska kunna uppleva och njuta av det vi tillverkat med så stor omsorg så hedra oss och kom hit i nyktert tillstånd med smaklökarna opåverkade av alkohol.
Inga medhavda alkoholhaltiga drycker tillåtna.
Säkerhetspersonalen kan komma att genomsöka väskor om nödvändigt.
Betalning kommer endast att ske med kort eller Swish.
Av säkerhetsskäl kommer vi att helt och hållet undvika kontant betalning.
Skriv gärna ut din biljett och ta med den till festivalen!
Detta är din värdehandling och underlättar för oss när vi ska släppa in er och påskyndar processen. Vi kan scanna den från din mobil men detta tar oftast längre tid.
Biljetten behöver inte matcha vad det gäller namnet på den som köpt den och namnet på den personen som vill komma in på vår festival.
Biljetten är knuten till 1 pass och gäller endast 1 pass. Så har du köpt en biljett för Early pass så gäller den endast på Early pass.

Transport och parkering. "Don´t drink and drive!"
Grattis buss -
Det finns ganska gott om bilparkeringar men desto fler för cyklar.
Glöm inte bort bara att kombinationen cyklar och alkohol finns omnämnt i lagboken när ni ska ta er hem igen… och se till att få med ett cykellås om ni väljer att parkera den hos oss. Det vore ju supertrist om någon tar fel cykel med sig hem under vårt trevliga event!
Ovan är endast vänliga uppmaningar, vi tar inget ansvar för din transport eller dina ägodelar.
Det finns som sagt bilparkeringar framför området. Använd gärna dessa i mån av plats men parkera inte utmed vägen så att vi stör den övriga trafiken.
Har du frågor om något?
Kontakta oss antingen via mail eller telefon:
Mobil 076 778 5535
Welcome to the 3rd anual Hop shed Beer Festival.
This time at an exciting new venue :)
Saturday 13th July- 2 passes

1200- 1700
18.00- 23.00

A super chilled day with tasty beer, great food, and some amazing tunes.
The event is Aimed at those that are 18 and over, but this year we even open up to those under 18, as long as they are supervised by a parent or gardian.

So far the line up is looking good, with the following breweries confirmed.
Hop Shed Brewery

Nordic Kiwi Brewers(Stockholm)

Hop Notch (Stockholm)


Alskute Farm & Brewery

Lost Island Brewery

Gotlands Bryggeri

Burgsviks Bryggeri

Keane brewery (Stockholm)


Snausarve Gårdsbryggeri

Jodu Bryggeri


Brewing Költur Bryggeri


Järvsö Bryggeri
Sound interesting ?
A very limited amount of tickets will be available on the door.Those tickets will cost 250kr.

Entry ticket (Earlybird)- 200kr (plus booking fee)(Entry to event with live music,. No drinks included) Ticket cost includes our fees to host the event, security, toilets,Licenses, etc.

There will be a Drink coupon system with a booklet of 5 x 15cl drink vouchers for 150kr.(30kr per 15cl taste sample unless otherwise specified)

Available at the festival for 150kr / 5 drinks. Not sold seperatly.
This outdoor festival runs rain or shine, so dress accordingly – rain coats, sun screen, Fancy dress,Whatever you feel like.
It's a festival, and we want to create a chilled out vibe. Bring a deck chair, kick back and relax.
You must be 18 and up to drink at the festival.

Current driver's license or valid passport/ ID card is required as proof of age.

Security will check id before entry.



Tickets will not be refunded if

refused

entrance.

Don't turn up drunk

. And keep cool when tasting the wonderful craft beer.

No outside beverages permitted. Bag searches will be made if deemed necesary.

FAQs
* Payment- It is a cash free event- So payment will be handled via card (kort)

What are my transportation/parking options for getting to and from the event?
! Don't drink and drive ! Take the free bus !
This year the festival is held in Stora hästnäs, at the location of our new brewpub..Roughly a 10-15 minute walk from östercentrum in visby.
We strongly suggest you take the free bus from östercentrum.
Take your bike- The event is only a short bike ride from central visby. There is a large area outside the event to park your bike. But don't forget to take your lock. We would hate to see your bike get stolen on such a beautiful day.

PARKING-
There is parking located directly outside the event if it's necessary for you to drive. Please don't park on the road as it's important to allow the flow of traffic to continue.
How can I contact the organizer with any questions?
You can contact us at the following-
Telephone- 076 778 5535
Do I have to bring my printed ticket to the event?
Yes, print out your ticket and take it with you.This is your proof of purchase.We can also scan your ticket on your mobile phone, although it usually takes more time to scan.

Is it ok if the name on my ticket or registration doesn't match the person who attends?
Yes, it's ok.
Tickets- Each ticket is valid for 1 pass. So if you book for Early pass, then the ticket is valid only on Early pass.

More questions ? Give us a shout!