Description
VISIT RIDEandCRAWL.COM (https://www.rideandcrawl.com/#events-calendar) TO PURCHASE TICKETS. THIS IS INFORMATIONAL ONLY. MUST PAY FOR TICKET VIA WEB PAGE TO SECURE YOUR SPOT.
--------------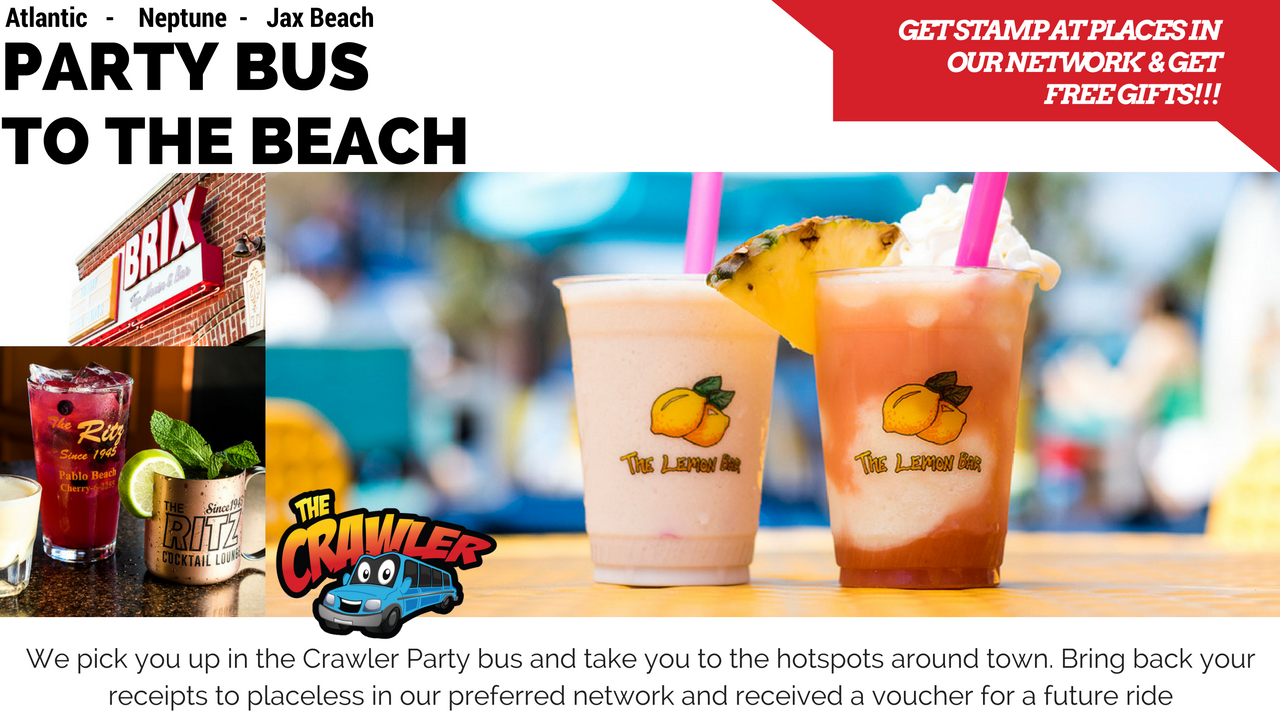 Hop on the "Crawler" Party Bus for the Ulitmate Crawl Experience as we take you to the:
* most Popular places to eat
* the Best Cocktails and Brew spots,
* and all the Locals favorite hangouts along Atlantic, Neptune, and Jax beach!
FOR ONLY $10 PER PERSON!! YES! ONLY $10!
.... AND WE PICK YOU UP! WHATS BETTER THAN THAT?!

We want to make sure you:
* never get stuck looking for something to do,
* sitting around in the hotel by yourself because you dont know where to go nor want to go out by yourself,
* or end up paying too much for a boring taxi ride all the way to the beach and back.
We have you covered for a fraction of the price and with so much more fun!
Join us on the coolest ride in Jax from Downtown to the Beach where you can:
* Enjoy a few cocktails as you ride,
* Meet some new fun people,
* and experience the best cuisine, cocktails, and live music the beach area has to offer.
See You on the Crawler!

#CrawlerJax #RideandCrawl #GetOutandDoJax
Take a look at our addtional Crawls and Excursions on RideandCrawl.com