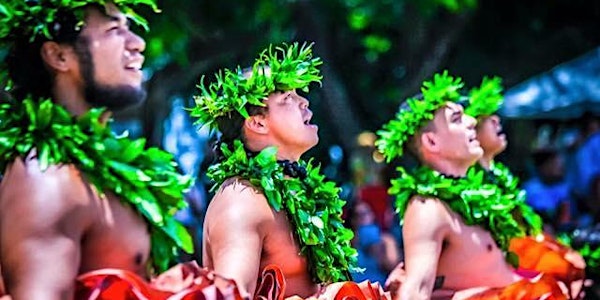 Hoʻolau Kanaka 2022 - Livestream Only
A Festival that Features the Hawaiian Cultural Traditions.
Refund Policy
Refunds up to 7 days before event
Eventbrite's fee is nonrefundable.
About this event
Hoʻolau Kanaka is a large festival that features Hula, Mele, Craft Vendors, Lau Hala Weaving, Lomilomi, Uhi, Poi Making, Traditional Games, Food, and more. The online Livestream is powered by kanakaNowelo. The livestream will share ONLY the different presentations of the different Hula Hālau and musicians. Purchase an online ticket to view the livestream of Hoʻolau Kanaka 2022.
Featured Hālau:
Hālau Nā Mamo O Puʻuanahulu
Hālau Ka Lā ʻŌnohi Mai O Haʻehaʻe
Kawaiʻulaokalā
Hālau Ka Liko Pua O Kalaniākea
Heretamanui
Hula Hālau ʻO Kamuela
Featured Musicians:
Mākaha Sons
Ei NEi
ʻUheʻuhene
Raiatea Helm
Māhiehie
Master & Mistress of Ceremonies
*DISCLAIMER - This online ticket is not for the physical attendance to Hoʻolau Kanaka. This online ticket purchase is only for the Livestream viewing.
After you buy your ticket for the livestream, it may take a few moments till you receive a confirmation email. The platform to watch it will be on Youtube. Hoʻolau Kanaka will be privately streamed on Youtube. You will be required to access the livestream using a Google Account.
Join us in watching Hoʻolau Kanaka 2022!
https://www.facebook.com/Ho%CA%BBolau-Kanaka-1646559385556152
開催日時
2022年9月4日(日)
午前8時00分ー午後4時30分(日本時間)
開催場所
オンライン イベント
払い戻しについて
イベント開催日の7日前まで払い戻し可能
Eventbriteの手数料は払い戻しできません。
ハワイの様々な伝統文化に焦点をあてたフェスティバル
イベントについて
ホオラウ・カナカは、フラ、メレ、クラフトベンダー、ラウハラ織り、ロミロミ、ウヒ、ポイ作り、伝統的なゲーム、食べ物、などを提供する大規模なフェスティバルです。ライブストリームでは、様々なフラ・ハーラウやミュージシャンによる各種プレゼンテーションのみを、"kanakaNowelo"の提供により配信いたします。ホオラウ・カナカ 2022のライブストリーム視聴には、オンラインチケットをご購入ください。
参加予定フラ・ハーラウ:
Hālau Nā Mamo O Puʻuanahulu
Hālau Ka Lā ʻŌnohi Mai O Haʻehaʻe
Kauhionāmauna
Kawaiʻulaokalā
参加予定ミュージシャン:
Makaha Sons
Raiatea Helm
ʻUheʻuhene
Ei Nei
参加予定の伝統文化のプラクティショナー(実践者):
ロミロミ - Ka Pā O Lonopūhā
参加予定ベンダー:未定
*注意事項 -このオンラインチケットは、ホオラウ・カナカに実際に参加するためのものではありません。このオンラインチケットは、ライブストリームを視聴するためのものです。