Description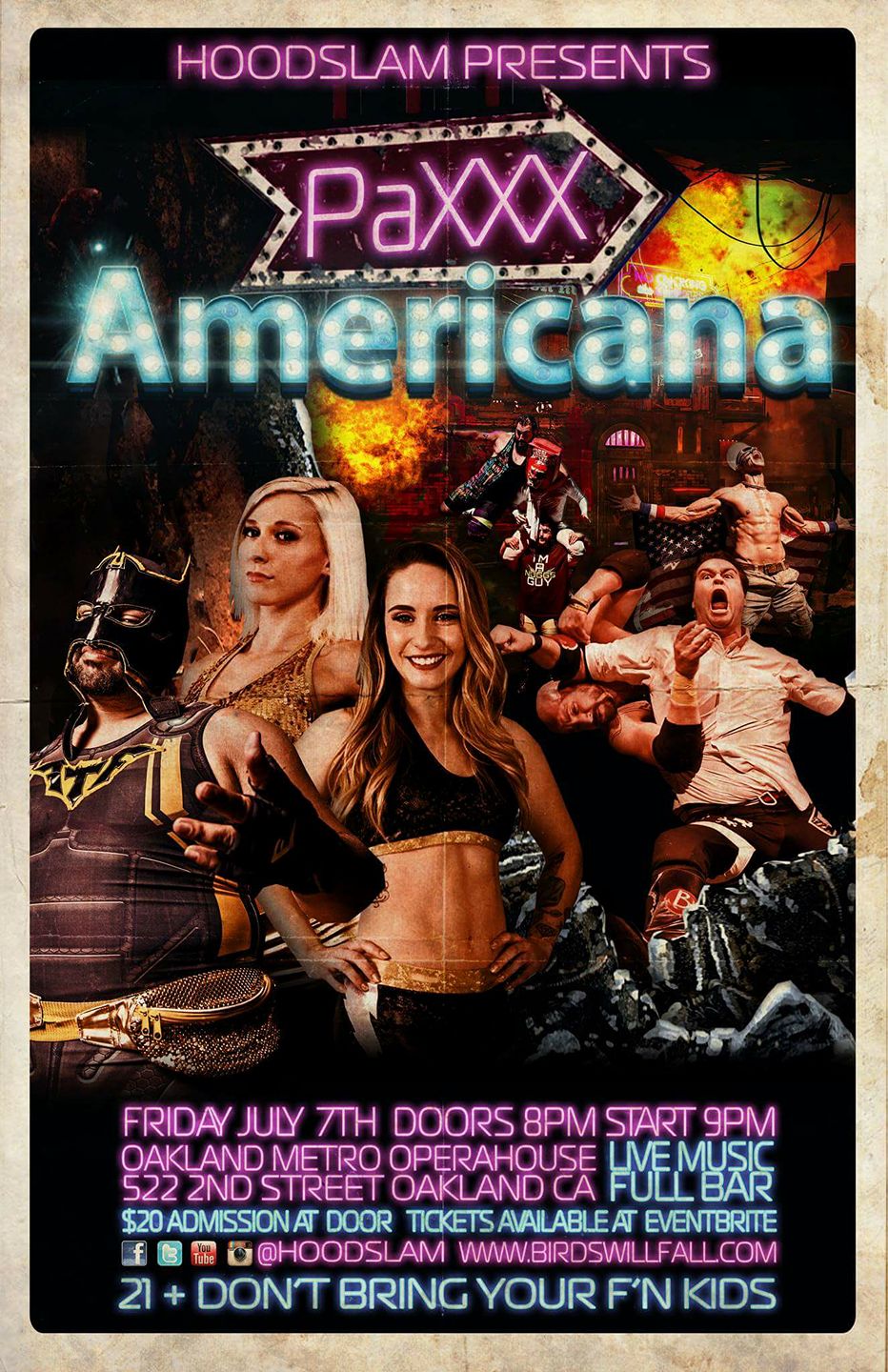 America. FUCK YEAH.

The ever soaring spirit of an Eagle shredding a guitar solo on the hood of a moving ford truck driven by Rocky 4 eating an apple pie. Thats how we roll.

Thats the dream. Thats the freedom. And if anyone tries to tread on us we will smack their face off of their face.

More to come, details to follow, listen to us now, believe us later, understand forever - july 7, 2017 is gonna be America as fuck.
Hoodslam: Pax Americana
Friday, July 7, 2017, 8pm doors, 9 show
Oakland Metro Operahouse
21+, $20 cover, donotbringyourFNkids
Got twittergramatube? @hoodslam !
Birdswillfall.com
Hoodslam merchandise on brownbutterwrestling.com