Description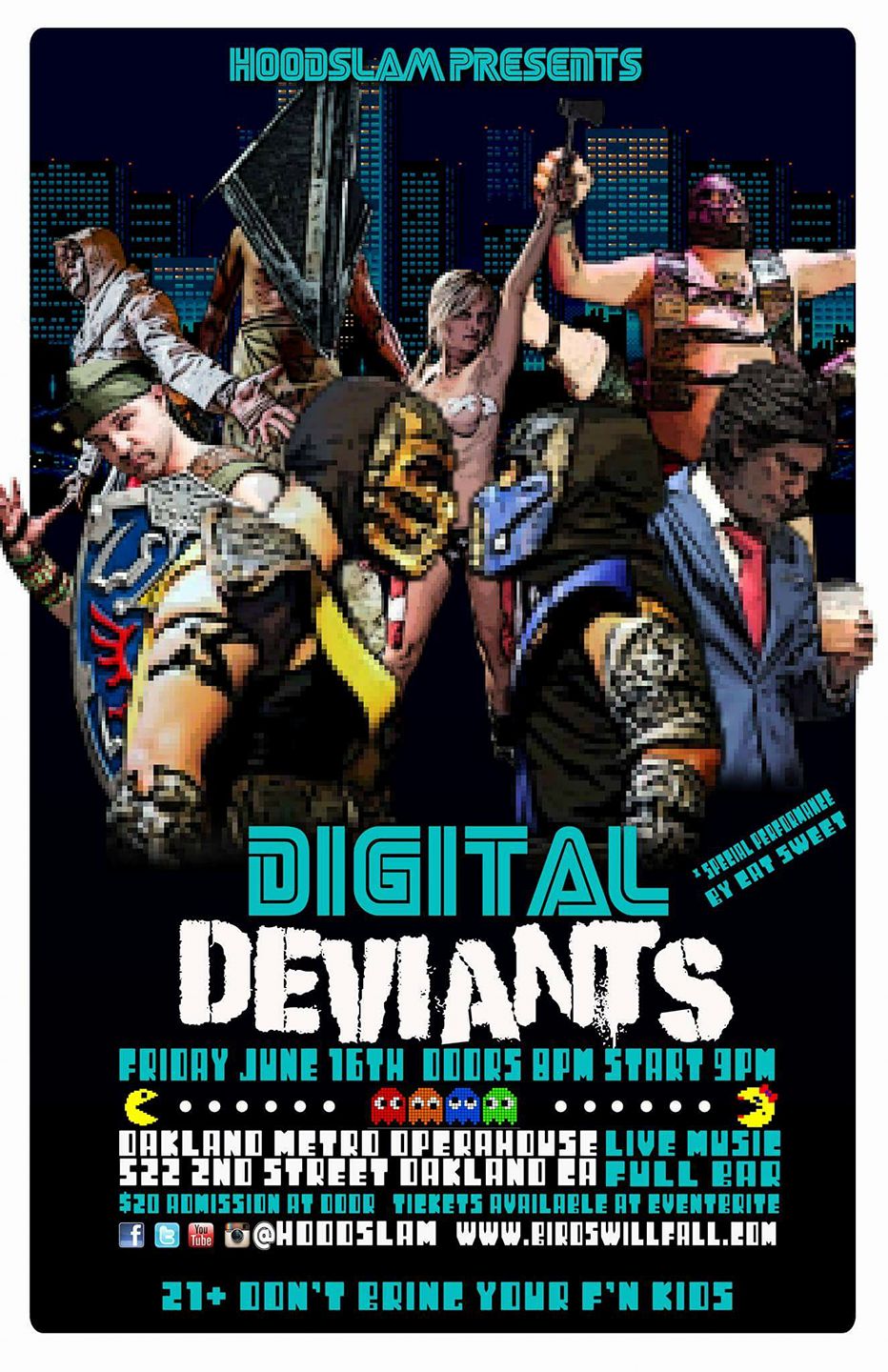 Its our annual video game tribute! We dont tell you whats on it because
A) its a surprise
B) we dont own that shit

Soooooo, in the interest of selling our take on stuff and not actual stuff we don't own (legally sound strategy, maybe) we invite you to see us bring to life the joy of digital interactive entertainment! (aka video games)!

Because to us, video games are a form of story telling and entertainment that is often looked down upon as low brow or for children, but is in actuality an immersive and unique way to experience the magic of artistic expression as a vocal/intrinsic participant and not a casual observer.

We like them cuz they're like wrestling. Join us. Itll be fun. Or don't. Fuck the fans.
T-SHIRT BUNDLE: Pick out any shirt at Hoodslam with your bundle.
Hoodslam: Digital Deviants
Oakland Metro Operahouse
8pm doors, 9pm show, $20 cover
21+, dontbringyourfnkids
@hoodslam on allllll the socials
Birdswillfall.com
Hoodslam merchandise on brownbutterwrestling.com