Description

The family, friends, and admirers of Cathleen Kneen (1943-2016) invite you to a potluck supper on International Women's Day to honour her amazing life, work, and legacy. Salads, desserts, or donations will be gratefully received. A main course will be provided. Please bring a story or memento to share, if you wish. A temporary gallery will be co-created.

In lieu of flowers, donations may be made to any of the following organizations: MiningWatch Canada /Canary Research Institute for Mining, Environment and Health, National Farmers Union, BC Food Systems Network, Inter Pares.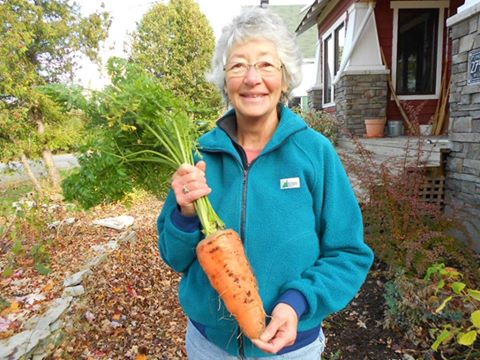 Cathleen was a long-standing social justice activist and feminist who helped found groups from day-care centres to women's shelters to food systems networks, including Food Secure Canada/Sécurité Alimentaire Canada. In 1971 she and her husband Brewster started a commercial sheep farm in Nova Scotia where they spent 15 years learning the food system from the ground up and started an annual Sheep Fair, Northumberlamb lamb marketing co-op, and The Ram's Horn, a newsletter of food system analysis.
While in BC (1995-2006), Cathleen founded and was the first coordinator of the BC Food Systems Network; she was involved in a variety of local and regional food and agriculture initiatives including establishing two farmers markets and serving on the Board of the Certified Organic Associations of BC in several different capacities.
As chair of Food Secure Canada, Cathleen worked tirelessly to advance the principles and practice of food sovereignty, including the People's Food Policy Project which produced Resetting the Table: A People's Food Policy for Canada. She is the former chair of Just Food in Ottawa, and having previously helped found the Toronto Food Policy Council, also chaired the new Ottawa Food Policy Council.
Cathleen's recognitions include The Marion Dewar Defender of the Public Good Award from the Social Planning Council of Ottawa, the Lifetime Achievement Award by the Organic Council of Ontario, and Female Food Hero from Oxfam Canada. Brewster and Cathleen Kneen together received the Lifetime Achievement Award from the Canadian Association for Food Studies.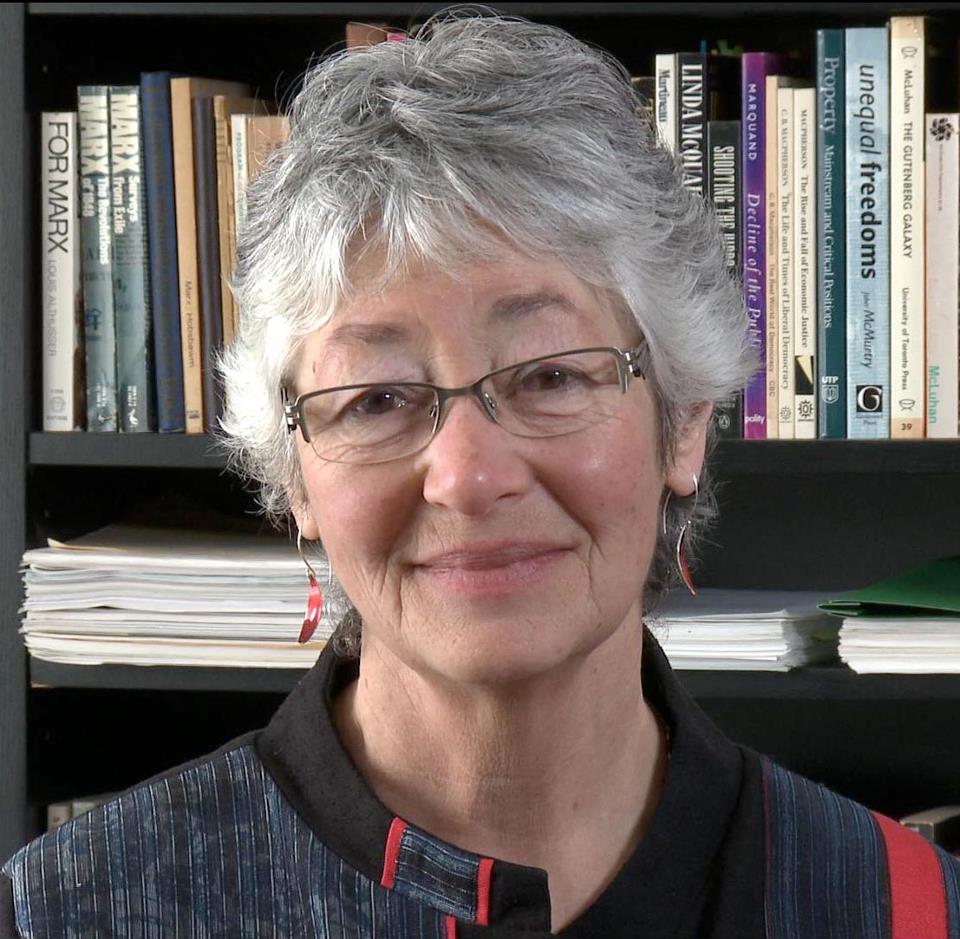 "As you found us all, you wove us together. It's just what you did – find amazing people, bind them together and make a community. You nurtured us to become conscious active participants in this life. You didn't just say "go make a difference," you patiently showed us what needed to be done and quietly made us believe we could do it."