Description
Honouring and Healing Ancestral Spirit Lines
Whether we know our ancestral heritage or not, we all have a connection through blood and spirit to our family ancestral line. The ancestors we choose to honour may include not only recent and more distant family but also beloved friends and community, cultural and spiritual leaders, or companion spirit animals. An ancestor can come from family, land and spirits that are connected to you through guardianship.
With awareness and compassion we can learn to communicate with our ancestors to provide deep, transformational healing on all levels.
This ceremony is to pay our respects to and help heal spirits past, present and emerging. To reclaim, empower and heal ourselves in connection to our ancestry.
Unhealed wounds or blockages may continue to grow worse. We can inherit genetic, or dysfunctional physical, mental or emotional patterns from family that run through generations. These may lie dormant or grow into full-blown dysfunction. We can heal ancestral patterns, spiritual sacrifice and amend agreements made before our birth.
Are you
Feeling stuck or blocked

Have unresolved ancestral or family issues

Wanting to connect to family or ancestral lines

Interested in ancestral connection and healing
This ceremony is for you
Join us for an evening of ceremonial healing
Includes aspects of meditation, energy & spiritual healing, shamanism and hypnotherapy.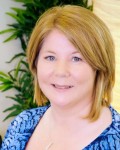 Heather is a Reiki Master, Energy healer and Shamanic healer with over 25 years healing experience. With a background in Nursing (oncology, heamatology, pain clinic and community) Yoga and meditation, mindfulness-based psychotherapy and Hypnotherapy Heather uses an eclectic intuitive apprach to energy healing.
Heather is the owner and manager of the Lotus Centre in Brookvale on the Northern Beaches. You can book a session HERE - Shamanic Healing special offer $99 for 1 hr and 15 min session.