Description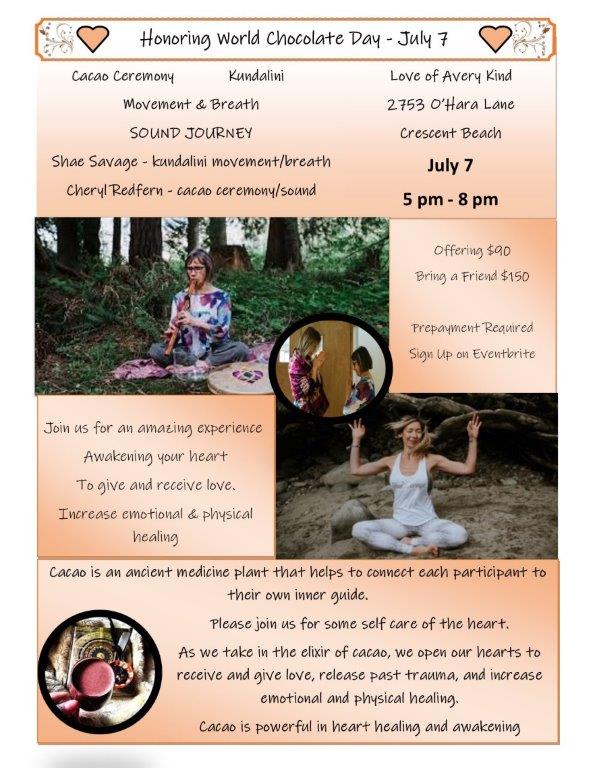 Join us for an amazing experience
Awakening Your Heart
To give and receive love
Increase Emotional adn Physical Healing
Offering $90, $150 Bring a freind ( for 2) and Pre payment is required
Cacao is an ancient medicinal plant that helps connect each participant to their own inner guide
Please join us for some self care of the heart
As we take the elixir of cacao we open our hearts to receive and give love, release past trauma and increase emotional and physical healing.
Cacao is powerful in heart healing and awakening.
If you would like to take advantage of the 2 for $150 , Bring a Friend Price, please email us to make arrangements for payment as the ticket selection on here would not work for that.