Honoring All Military Women: Past - Present - Future
Description
Military women and veterans – March 24th is your day!

Join us for a FREE, fun, and informative day designed for women who are currently serving or have served in any branch of the United States military.

Women who have served in the military, whether full time active duty, or Reserves or National Guard, are invited to participate in this event to increase awareness of VA benefits and services available for women Veterans.

The event, which is set for 10:00am - 2:00pm, March 24, 2016, is free and will offer a lunch reception celebrating women who have served, currently serving, and will serve in the future.

Activities and topics include getting the most current information about your military benefits, health and wellness services, networking and resources for employment opportunities, a complimentary lunch, a day of being pampered, and the opportunity to meet fellow women veterans of all ages and branches of service.
Lunch Catered by Mary's Pizza Shack
Resource Providers

• Veterans Home of California, Yountville
• Office of Congressman Mike Thompson
• California Department of Veterans Affairs
• VA Northern California Health Care System
• Legal Services of Northern California
• Mary Kay
• Brandman University
• USAA
• Napa County Veteran Services
• First Command Financial Services
• Concord Vet Center
• UnitedHealthCare Military & Veterans/TRICARE
• Women Veterans Alliance
RSVPs are requested to assure adequate seating and refreshments for all who attend.

Please bring a piece of memorabilia from your service years, as we will have a display table for these treasures.

Let us know if you would like to display your beautiful, breath-taking, and innovative art in the "Art Inspired by Women Veterans" exhibit.
---
PROGRAM

10:00am: Registration & Coffee Reception
10:30am: Welcome/Opening Ceremony
Lynn Scott, Assistant Administrator
Veterans Home of California, Yountville
Colors will be presented by the Veterans Home of California, Yountville.

The National Anthem

Invocation – Minister Robert Krieger
10:50am: John Moreno
Senior Field Representative, Assemblymember Bill Dodd
11:00am: Featured Speaker
Melissa Washington, U.S. Navy Veteran
Founder/Director, Women Veterans Alliance
12:00pm: Lunch
12:30pm – Brad Onorato, District Director to Congressman Mike Thompson
1:00pm – Keynote Speaker
Erin Kahn, Program Manager
Studio Talent Group, Lucasfilm
1:30pm – Resiliency Award Presentations
1:50pm: Closing Remarks & Group Photo
---
Are you or do you know someone who has triumphed over adversity or answered a need for women Veterans? We are accepting nominations for Resiliency Awards. http://goo.gl/forms/alMiyxfQhv
For more information about the event or registering as a Resource Vendor, please contact Lisa Rich by e-mailing napasolanocollaborative@gmail.com.
Our Sponsors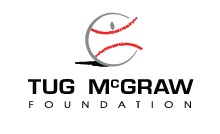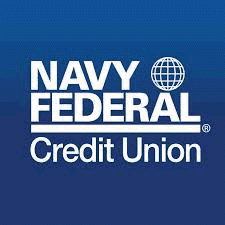 Date and Time
Location
Veterans Home of California, Yountville
Grant Hall - Member Services Bldg.
California Drive
Yountville, CA 94599