A virtual gathering celebrating the cultural diversity of the Asian American Pacific Islander community.
About this event
Join the City of Santa Monica for a virtual celebration titled "Honoring AAPI: A Celebration of Cultures," which will feature segments from the following AAPI performance artists, magazine creators, and community members celebrating AAPI heritage and cultures:  
Japanese drum group Kishin Daiko  
Indian drum group Dholnation 
Filipino-American singer Dasha Dorlandt  
Samoan graphic artist Jason JP Pereira 
Koreatown volunteer group Neighborhood Safety Companions 
Venice Japanese American Memorial Monument Committee 
Hapa Mag (soon to be Mixed Asian Media)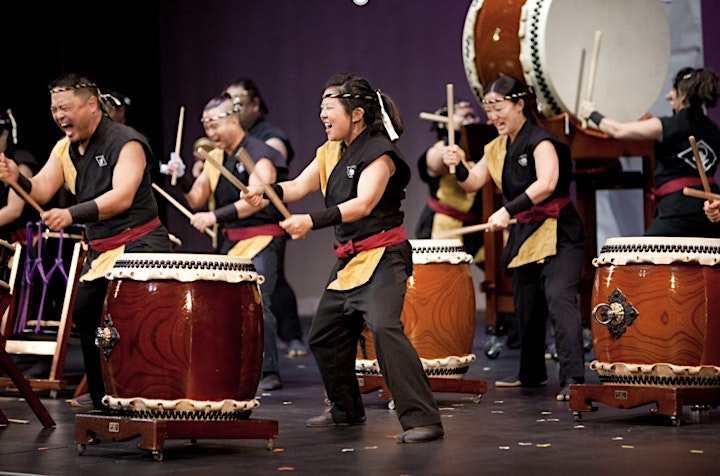 Since the group's establishment at the East San Gabriel Valley Japanese Community Center in June of 1981, Kishin Daiko has continued to entertain, educate and enlighten audiences with the dynamic, powerful and heart stopping sounds of taiko (Japanese percussive-style drumming). The group's performances embody the translation of Kishin, which is energy, spirit, and heart.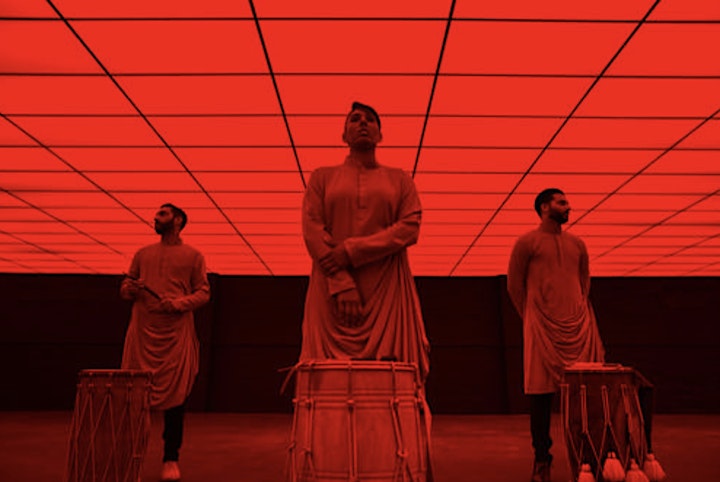 A sibling dhol team consisting of two brothers and one sister. We share the same love and passion for music, making us unique from others. Starting from the living room and garage to now entertaining crowds all across the world. We are Dholnation.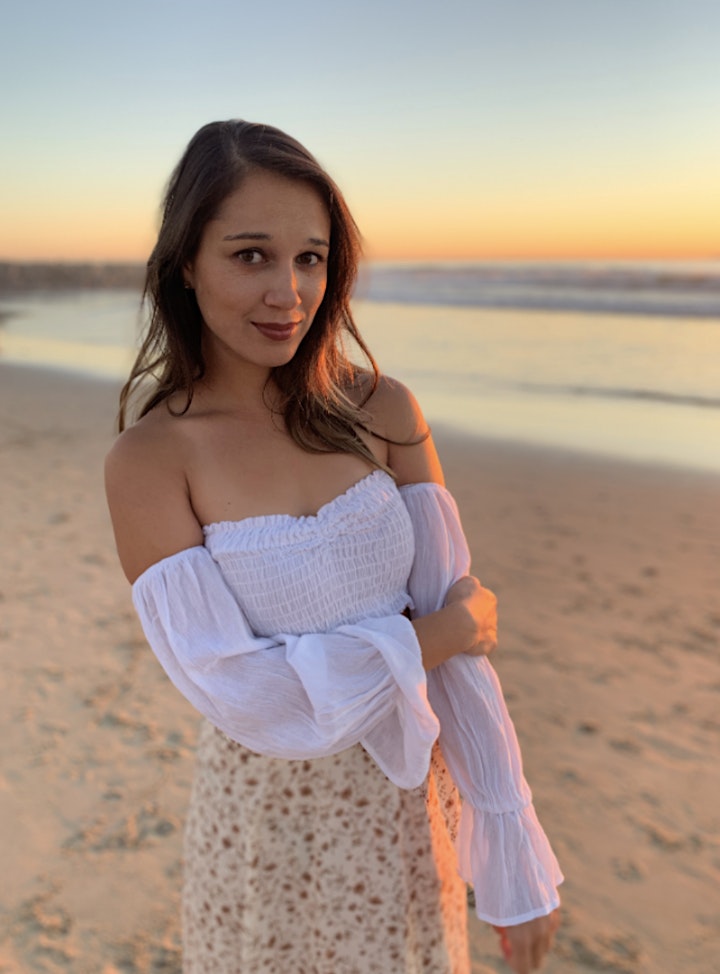 Dasha Dorlandt is a SoCal native from the golden streets of Los Feliz. She is Filipino-American, her mom from Davao, Philippines and dad from Tallahassee, Florida. Growing up, she was a self proclaimed "mall rat" of the Glendale Galleria and had a very diverse friend group that she values very much. Music has always been an integral part of Dasha's life, even from a young age. She has been writing songs since high school and recently released her first original song on Spotify and other music platforms. Second to her love of music, is her love of Asian food and adventurous eating. She used to write for a food blog in which she went on a "30 day meat challenge", trying a different meat dish each day for a month. Check out Dasha's original song "Just Us Two" here: https://distrokid.com/hyperfollow/dashadorlandt/just-us-two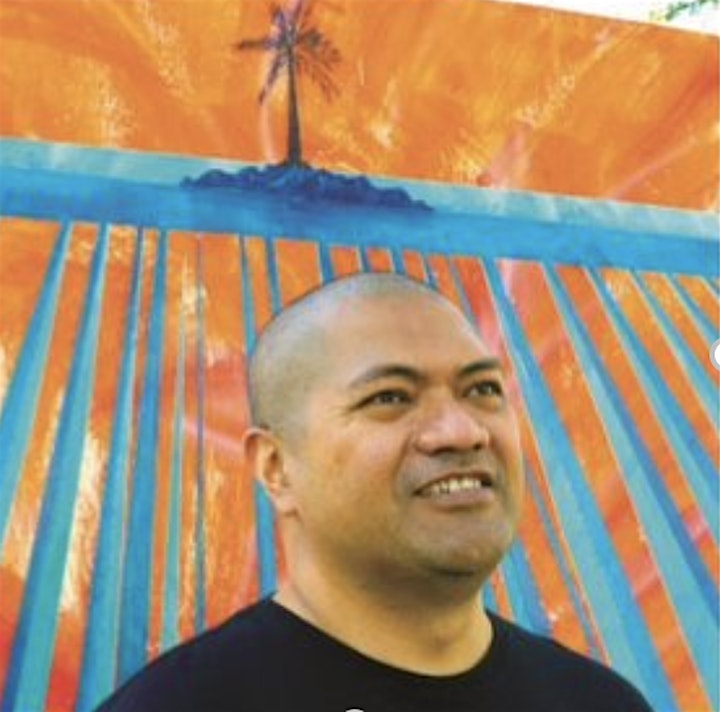 JP / Jason Pereira is a graphic artist of Samoan descent (with a lil' Portuguese!). Born and raised in Carson, he now resides in Garden Grove with his wife and son. JP has been an artist his entire life. As a kid he found inspiration in his father's architectural work, and discovered his love for island culture during the summers he spent in American Samoa, attending cultural art workshops at the museum. As a teen and into adulthood, Jason's creative interests gravitated towards graffiti art, but he always carried the artistry of his Pacific Island culture with him. Jason sought his education in Graphic Design and Murals, which led him to create his own apparel line JP South Pacific. Throughout that time to today, he has served the Pacific Islander communities as a resource in creating logos, t-shirt art, event branding, book cover design for the various non-profit, small business, and educational organizations. He also mentors students and young artists in sharing his experiences, processes and art business practices.
Currently JP is the Artist-In-Residence at PIEAM (Pacific Island Ethnic Art Museum) in downtown Long Beach. There he participates as an artist in ongoing exhibits, he also holds art workshops and student talks, as well as works on his own creative projects, graphic design and commissioned works. It's important to Jason to tell a story through his artwork. There's always a story in what his pieces are about, what the creation process was, or even whatever drama or craziness that it took to get it done! Telling a story is innate to his culture as well as being essential to making a human connection with others. Because of JP's influences from his Pacific Island, graffiti art and graphic design cultures, you'll often find his style to be multi-layered, telling multi-stories, using multi-materials to make the works he creates.
Neighborhood Safety Companions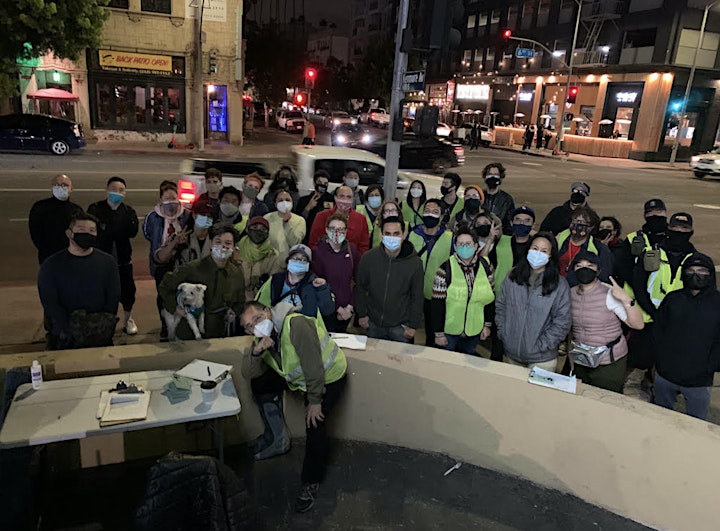 Thursdays. 7-9 pm. Meet Kenmore + 6th Street to walk Koreatown. Be a deterrent/good witness.
Venice Japanese American Memorial Monument Committee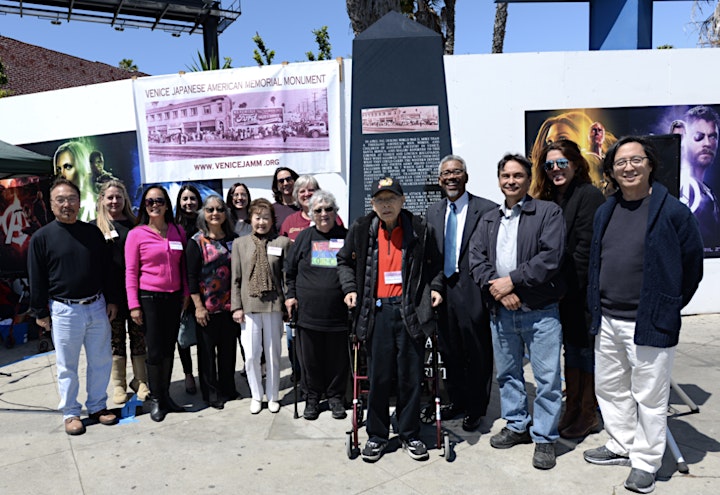 The Venice Japanese American Memorial Monument (VJAMM) Committee, an ad hoc group comprised of former internees and concerned citizens, has been working together since 2010 to build a permanent memorial to honor the Americans of Japanese descent forcibly removed from Venice, Santa Monica, and Malibu and incarcerated at the War Relocation Authority camp at Manzanar for the duration of World War II. The inspiration for this project goes back to the attacks against the World Trade Center in New York, the Pentagon in Virginia, and one that crashed into a field near Shanksville, Pennsylvania on September 11, 2001. Hate crimes against persons perceived to be Middle Easterners or Muslims flared, amid calls for their removal and imprisonment. Artists and activists of Venice drew comparisons with this prejudice and that which followed Imperial Japan's attack on the U. S. naval base at Pearl Harbor, Hawaii on December 7, 1941. They sought to remind people that what happened to persons of Japanese ancestry in 1942 should never happen again to any minority group solely based on ethnicity or religion.
Hapa Mag (soon to be Mixed Asian Media)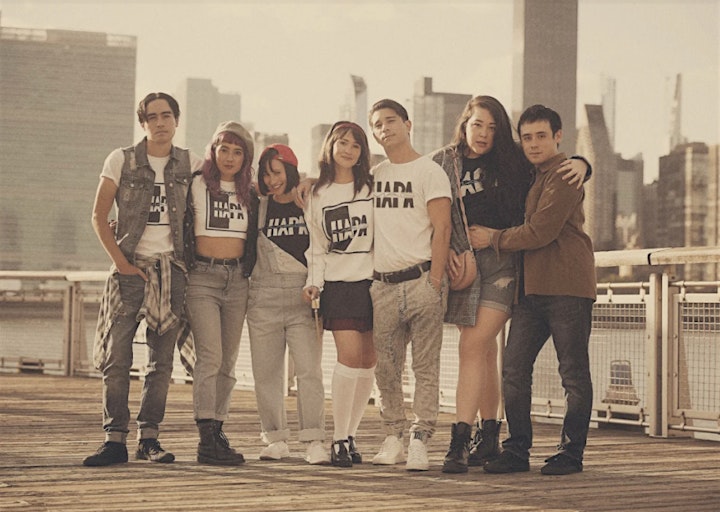 Hapa Mag-Mixed Asian Media (soon to be called Mixed Asian Media) is a collective created by multiracial, mixed Asian/Pacific Islanders (API's). We seek to build a community within this group through conversations of what it means to be of mixed Asian/Pacific Islander descent and find intersectionality in the search for our ever-evolving place in society.
To be mixed API is to be part of a diverse and growing population with many perspectives. We provide a platform to explore pertinent experiences, build powerful relationships, and discover sought-after clarity in the mixed-Asian narrative. We believe that representation and diversity matter in all mediums. From every issue of our digital magazine to an annual creative festival, we strive to capture mixed Asian/Pacific Islander American (APIA) stories and experiences through all of our current and future mediums.
The Hapa Mag online magazine was listed as one of three online publications in the 2020 Nielsen Consumer Report on Asian Americans. We have published over 14 issues, spanning over the last three years. Our editorial pieces and interviews have greatly increased visibility for mixed APIA, as well as drawn attention to social justice movements for the mixed community and served as a networking outlet for mixed API owned businesses.
Hapa Mag-Mixed Asian Media hosts weekly chats on Clubhouse or Instagram Live to engage our community and cultivate relationships amongst Mixed API's.
This May we'll be hosting online activations for APIA Heritage Month, partnering with Blasian Project, Lunar: Asian Jews, and Loving Day to bring month-long, meaningful programming to foster discussion, build community, and unpack the trauma surrounding the surging hate crimes directed at APIs.
We will be hosting our first annual Mixed Asian Media Fest (MAM Fest) on September 15-19, 2021.
MAM Fest will be a virtual celebration of mixed Asian and Pacific Islanders, who express themselves through creative art forms — including film, theatre, art, dance, and more!
@TheHapaMag - IG/FB/Twitter
@MixedAsianMedia - Clubhouse
@MixedAsianMediaFest - IG/FB