Event Information
Location
US Marine Corps War Memorial
1 Memorial Drive
Arlington, VA 22209
Memorial Day weekend, join this movement within a movement as we Ruck (hike) to Remember our Fallen.
About this event
Have you ever woken up Monday morning on Memorial Day and thought, this day should mean something more? Over the past 11 years, the Ruck to Remember now called the Honor Movement has been creating a movement within a movement, where you join Civilians, Veterans & Active Duty patriots, together, hiking, rucking, really walking to Honor our Fallen and to bring a show of force through National Capitol region over Memorial Day weekend.
There are 3 Options to take part in the Memorial Day weekend Movement Within A Movement.
Ruck to Remember (Full weekend - 40+ mile hike - a grueling but humbling mission)
FINAL Miles (The most important 7.5 miles, starting at sunrise Memorial Day morning)
Virtual (Just as important, but you do it on your own, you receive your mission shirt and you hike, on a trail, in your neighborhood, city, where-ever you choose, Memorial day weekend, at any distance).
Event Check-In / Safety Briefing
Friday May 27, 2022
4:00 - 7:00 pm
6:00 pm - Safety / CONOP Briefing
Location Hyatt Centric Arlington (Room block expires April 14, 2022)
https://www.hyatt.com/en-US/group-booking/WASAR/G-RURE
Saturday May 28, 2022
5:00 am - Load Busses (Iwo Jima War Memorial)
7:00 am - Unload Busses - immediate launch with gear
5:00 pm - Teams T Shirt Ceremony & Social @ Bear Chase Brewery
9:00 pm - Movement to Sleeping area (Outside) Purcellville VFD
10:00 pm - Day 1 Secure
Sunday May 29, 2022
5:00 am - Wake Up - Pack Up
5:45 am - Movement Begins (Teams Staggered Launch)
9:30 am - Leesburg FD (Rest)
12:00 pm - Ashburn VFD (Rest)
2:00 pm - Stories of Valor @ Old Ox Brewery (Ashburn VA)
6:00 pm - Movement to Extract (bus)
7:00 pm - Bus Load & Movement to Arlington VA
8:00 pm - Secure to Hotels / Release from HM event
Monday May 30, 2022
6:00 am - Final Miles Check-In
6:30 am - Launch
8:00 am - Stories of Valor through National War Memorials
10:00 am - Memorial Mile - The Final Movement - Within A Movement
11:00 am - 2022 Mission Complete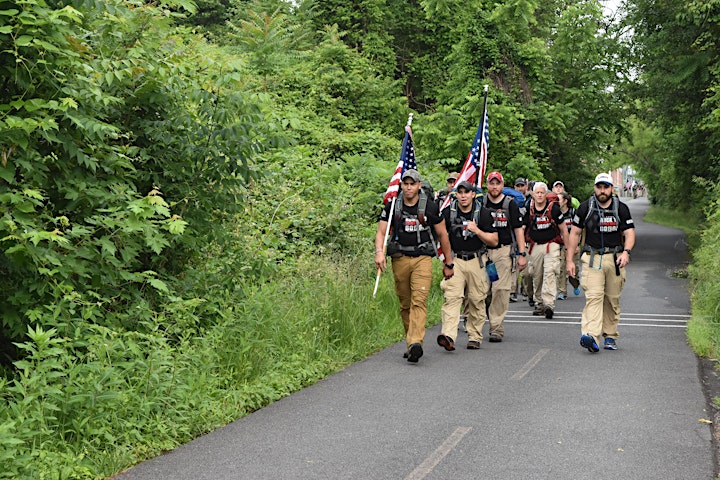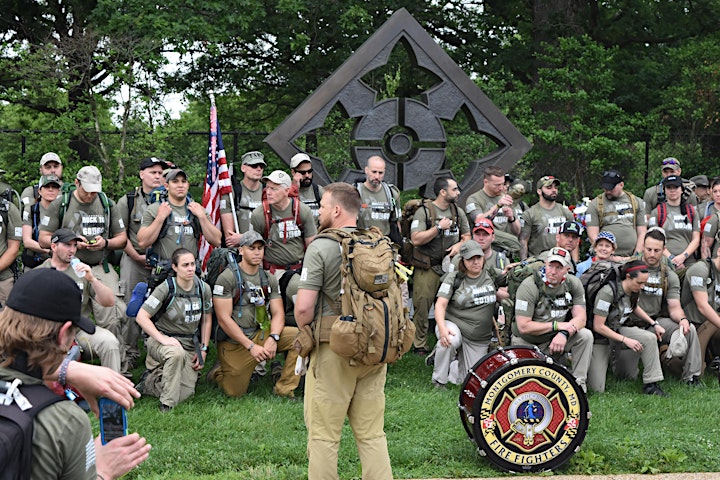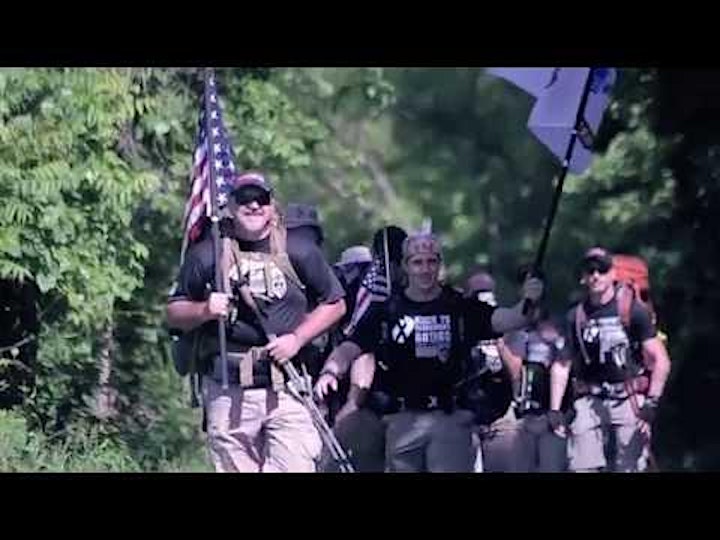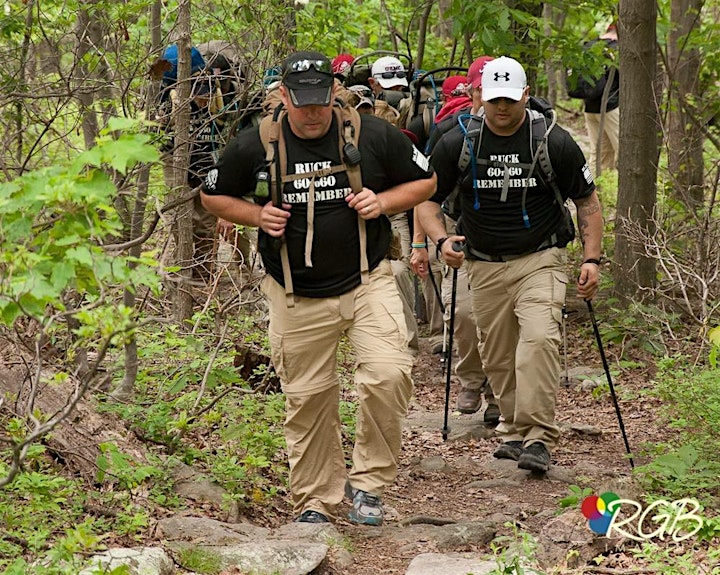 Date and time
Location
US Marine Corps War Memorial
1 Memorial Drive
Arlington, VA 22209
Refund policy