Ancient lighthouses, shipwrecks and anchorages - exploring the maritime archaeology of Egypt - a talk by Professor Emad Khalil
About this Event
Since its establishment in 2011, the Honor Frost Foundation has contributed, in an unprecedented way, to the development of Maritime Archaeology in Egypt. However, Honor Frost's own involvement in the exploration of Egypt's underwater culture heritage had started some decades earlier.
In 1968, at the request of the Egyptian Government, Frost was invited by UNESCO to visit an underwater archaeological site in Alexandria, which had been discovered in 1961 by an Egyptian sports diver. She made several dives on the site, and produced a number of sketches for some of the underwater remains she encountered. However, her most important contribution was to state, for the first time, that these are the remains of the legendary ancient Lighthouse of Alexandria. And a short article she wrote in 1975 was the first scientific publication to associate that site with the Pharos Lighthouse .
More than five decades later, the name of Honor Frost, through her Foundation, still represents invaluable support to Egypt's Maritime Archaeology. The HFF is supporting numerous projects and initiatives in the Egyptian Mediterranean, the Red Sea and the Nile. These projects are much more than fieldwork and research: they extend to education, capacity building and outreach, which have played, and will continue to play, a fundamental role in the development of maritime archaeology in Egypt. This lecture will briefly present each of these projects, and highlight their most significant results.
Once you have registered you will receive an email with the zoom webinar and passcode to attend the event online.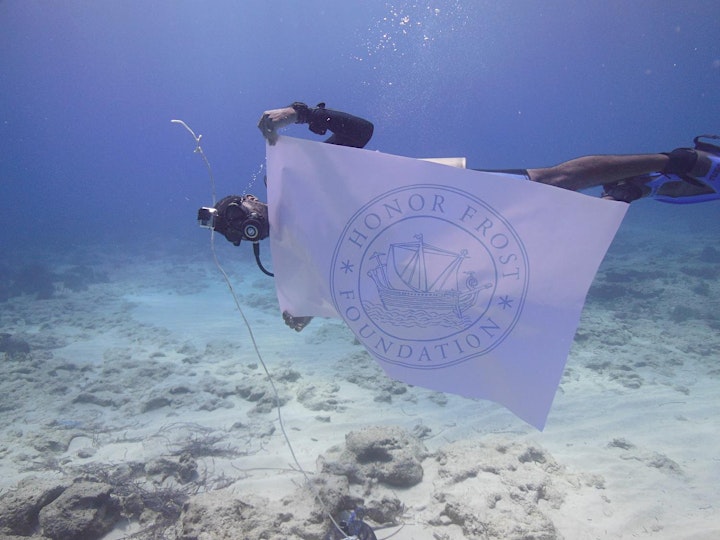 Professor Emad Khalil
Emad Khalil is a Professor of Maritime Archaeology at the Faculty of Arts, Alexandria University, Egypt, and the founding Director of the Alexandria Centre for Maritime Archaeology & Underwater Cultural Heritage. Professor Khalil is a UNESCO Chair-Holder in Underwater Culture Heritage, a member of the Scientific and Technical Advisory Body for the UNESCO 2001 Convention, a member of the ICOMOS International Committee on Underwater Cultural Heritage (ICUCH), and the Alexandria University representative in the UNESCO UNITWIN Network for Underwater Archaeology.
Professor Khalil has obtained his MA and PhD degrees in Maritime Archaeology from the University of Southampton, in 2002 and 2005 respectively. However, he has been involved in maritime and underwater archaeology since the early nineties. Since then, he has contributed to several archaeological projects in Egypt, including, the Pharos Excavation, the Sadana Island Shipwreck Excavation, the Lake Mareotis Research Project, the Northwest Coast Shipwreck Survey, the Use of VR in Heritage Education Project, the Marsa Bagoush Research Project, and the Capacity Building in Museums Studies Project.
Professor Khalil was awarded the State Instinctive Award by the Egyptian Ministry of Culture, the Academic Excellence Award by the Union of Arab Archaeologists, and he is a finalist for the 2020 UK Global Alumni Award for Professional Achievement.