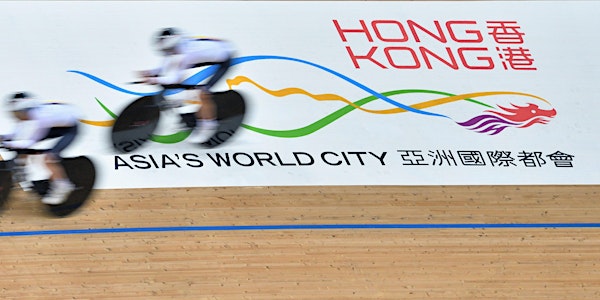 Hong Kong Outlook 2019: Economic Prosperity and more
When and where
Location
HSBC, Americas Conference Room 452 5th Avenue New York, NY 10018
Description
Global economic growth accelerated in 2018 but is set to decelerate in 2019. What will 2019 be for the global economic landscape? How do the previous year's socio-economic dynamics benefit or threaten the world? In this talk, Joanne Chu from HKETO in New York will share her view on the matter and discuss the Hong Kong government's Budget 2019 with you. In the US, consumer spending appears on a firm footing, but business sentiment and investment plans will be key. Ryan Wang from HSBC will examine the outlook for the US economy and the potential upside and downside risks.
Date: March 7, 2019, Thursday
Time: 8:00 a.m. – 9:50 a.m.
Venue: HSBC, Americas Conference Room, 452 Fifth Avenue, New York, NY 10018
Speaker: Ryan Wang, US Economist, HSBC (biography enclosed below)
Fee: Free of charge for HKANY members; $20 for non-members
Registration: Online reservation is required by Mar 4 (Mon)
Rundown
8:00 a.m. -- Reception (with light breakfast)
8:20 a.m. -- Intro by Mr. Donald Moore, Chairman, HKANY
8:30 a.m. -- Presentation by Ms. Joanne Chu, Director, Hong Kong Economic and Trade Office in New York
9:00 a.m. -- Presentation by Mr. Ryan Wang, US Economist, HSBC Securities
9:30 a.m. -- Q&A and Networking
9:50 a.m. -- End of Program
About the Speaker
JOANNE CHU
DIRECTOR, THE HONG KONG ECONOMIC AND TRADE OFFICE, NEW YORK
Ms Joanne Chu was appointed Director of the Hong Kong Economic and Trade Office, New York on 31 July 2017. She is responsible for promoting and strengthening the business, trade and cultural ties between Hong Kong and 31 eastern states of
the United States.
Before joining the New York ETO, Ms Chu was the chief of staff to the Secretary for Constitutional and Mainland Affairs in Hong Kong from 2013 to 2017. She also participated actively in promoting the bilateral ties between Hong Kong and the European Commission, as well as other European Union members, when she worked in the Hong Kong Economic and Trade Office in Brussels from 2008 to 2012. Ms Chu has also served in various policy bureaux and departments in Hong Kong, including the former Financial Services Bureau responsible for banking and monetary affairs. She joined the Hong Kong Government in September 2001.
RYAN WANG
US ECONOMIST, HSBC
Ryan Wang is a US economist for HSBC Securities, a principle line of business for HSBC Holdings plc, one of the world's largest banking and financial services organizations. He is part of a global team of over thirty economists based out of New York, London, Hong Kong, and other major financial centers.
Ryan helps formulate the bank's view of the outlook for the US economy, including projections for growth, inflation, monetary policy, and the direction of interest rates. Ryan has also written about issues such as the US housing market, the outlook for the labor market, tax reform, the prospects for public infrastructure spending, and trade policy developments.
Ryan meets regularly with HSBC's institutional client base, which includes central banks, money managers, hedge funds, and large corporations. According to Bloomberg, Ryan has consistently been one of the most accurate forecasters of key US economic variables such as inflation and employment. He has been with HSBC since 2001.