Description
EVENT DETAILS
Date: 15 March 2019 (Friday)
Time: 9:30am - 4:45pm
Venue: Chamber 3, Innocentre, 72 Tat Chee Ave, Kowloon Tong, Hong Kong
Language: Cantonese with English Terminology
AT A GLANCE
Gartner says that by 2020 there will be over 26 billion connected devices. IoT is a giant network of connected "things" which possess huge business potentials. However we cannot overlook one major consider: security, as anything that's connected to the internet has the potential to be hacked and misused, e.g. smartphone Security, Sensitive Data Storage, DDoS Attacks or Insecure Devices.​
For SMEs, there were over 330 000 SMEs in Hong Kong as at June 2018. They accounted for over 98% of the total business units and provided job opportunities to over 1.3 million persons, about 46% of total employment (excluding civil service).
IoT & Security possess opportunities and threats to Hong Kong SMEs, as IoT can help SMEs in digital transformation and create different business value. However, SMEs may not afford the resources of Security which discouraged many potential SMEs!
IoT is taking place all over the world and for sure there would be huge impact in our lives. In our event, you can understand what the many opportunities and challenges in Security are going to be as more and more devices start to join the IoT.
​
The topics include, but not limited to
Connecting in the Smart Community
- What are the IoT Applications for Healthcare, Education, NGOs, Government?
- How to improve IoT Security Standard?
- What are the Trends and application IoT Technologies?
Transforming in the Smart Business World
- What are the IoT Best Practices in Retails, FMCGs and Manufacturing industries?
- What are the tips on Security, Privacy & Data Protection?
- What are the IoT Societal impacts and Further Development?
GUEST SPEAKERS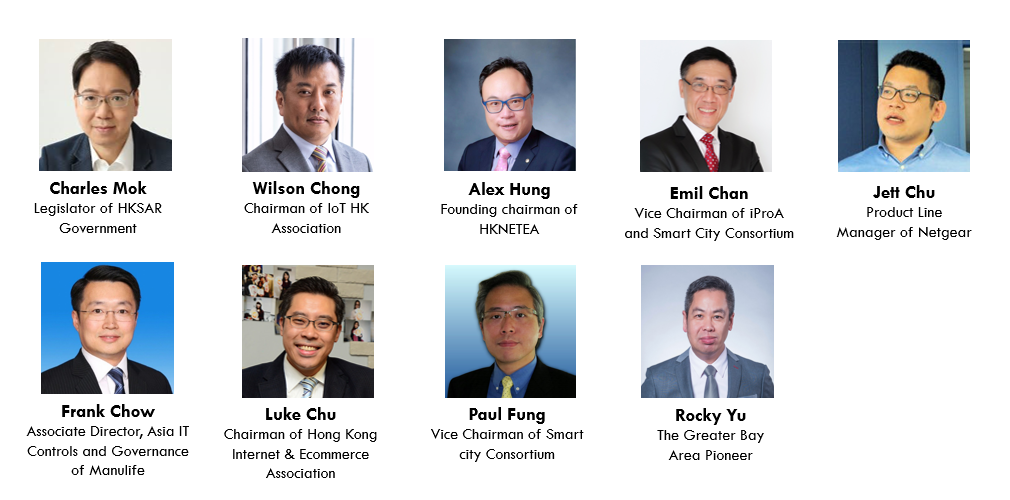 For more information and full agenda, please visit www.gtm-asia.com.