Description
AGENDA
09.30 AM: Registration
09.45 AM: aCAT opening remarks
09.50 AM: Presentation by Mr. Hillwan Brahmanda, Head of Investment Promotion, Invest Hong Kong Jakarta Office

11:00 AM: Q&A session
CONTENT
InvestHK Introduction
How start-ups can grow in Hong Kong
What are the acceleration and incubation programs that the Hong Kong Government offers.
2 (two) fully funded Incubator/Accelerators to help start-up grow their business in HK.
Opportunities and Challenges in Hong Kong Markets
How Malaysian companies could capitalize Hong Kong as business expansion and investment.
SPEAKER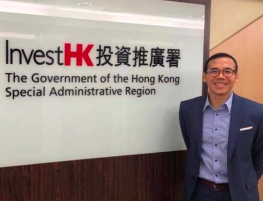 Hillwan Yogi Brahmanda
Head of Investment Promotion, Invest Hong
Kong (Aug 2018 – Present)
Head of Investment (Asia), SeAH Besteel Corp (2017- 2018)
Indonesia Principal Corporate Coverage, The Islamic Corporation for the Development of Private Sector (2015 – 2016)
Vice President Corporate Banking, Industrial and Commercial Bank of China (ICBC) (2013 -2015)
Team Leader Corporate Client Coverage, Indonesia EXIM Bank (2011– 2013)
Senior RM Corporate Banking, PT. Bank Mandiri (Persero) Tbk. (2005 – 2011)
Parking is available at the vacant MBPP car park lots along the street, alternative to park at Victoria Garden Hotel's parking as it is a 3mins' walk to aCAT Penang.
Map between Victoria Garden Hotel to aCAT Penang